Jennifer Zamparelli's husband will be baring all in the upcoming third series of eighties-set comedy Bridget & Eamon and will be making an appearance in his birthday suit.
Speaking to RTÉ Entertainment at the RTÉ new season launch on Thursday, 37-year-old Zamparelli revealed that her long-term partner, Lau, will be going au naturel in the new run of the RTÉ2 comedy show.
"It's been a really fun series. We've all our characters back. My husband is in it naked, if you want to see that! 
"We also have Deirdre O'Kane this season. She was really amazing to work with. We really enjoyed working on it and are really excited about this one," Zamparelli said.
We need your consent to load this Facebook contentWe use Facebook to manage extra content that can set cookies on your device and collect data about your activity. Please review their details and accept them to load the content.Manage Preferences
She added that she and her 2fm co-host and Bridget and Eamon co-star Bernard O'Shea are delighted the show has been given the green light for a third series, and promises their return will be bigger and better than before.
"We are so happy that we got another series because we feel like this is our first one in a way. The first one is difficult to write because you have to come up with the characters and create the world in which they live in. There's a lot of arguments and discussion as to what the show is going to be, and you're kind of finding your feet.
"But with this one, we really feel like we can go for it. It's a much better series - it's better written, better production, we're better in it I think!
"We actually took time off the radio this time. Normally, we would do our three hour live radio show and then go into studio and film for 12 hours, and we did that for nine weeks the last series. We were tired and wrecked." she added.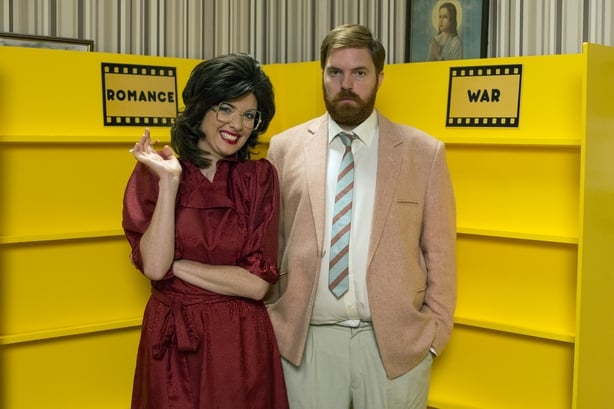 Zamparelli recently announced live on 2fm that she is expecting her second child with Lau.
The couple married in July 2014, welcoming their first child, Florence Myra Zamparelli, in March 2015.
Check out the very best new and returning TV shows on RTÉ this autumn