Scottish actor Jack Lowden, who stars in Christopher Nolan's epic Dunkirk, has joked that Saoirse Ronan, his Irish co-star in their next film Mary Queen of Scots, would smack him in the face if he tried to give her a Scottish accent lesson.
Ronan is taking the lead as the titular royal in the upcoming blockbuster, while Lowden will take on the male leading role of Lord Darnley.
Speaking to RTÉ Entertainment Lowden said: "I'm playing an Englishman and she's playing a Scotswoman, so that's going to be interesting."
#Dunkirk's @JALowden is excited to work with #SaoirseRonan on #MaryQueenOfScots but won't be coaching the Irish star on her Scottish accent! pic.twitter.com/hM67qvUDfe

— Entertainment on RTÉ (@RTE_Ents) July 17, 2017
However, the 27-year-old star won't be coaching his Oscar-nominated co-star on her Scottish accent. "No! She'll probably smack me in the face, so no!" he said with a laugh.
Lowden also spoke of his excitement about the new project, which starts filming in a matter of weeks. "I am really excited, she's lovely Saoirse, she's great," he said. "I can't wait for that, it's going to be fun."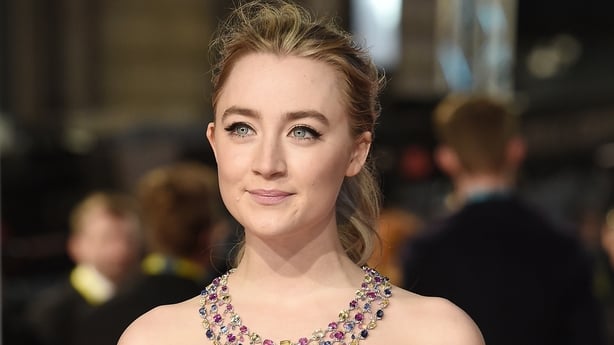 Lowden, who plays an RAF fighter pilot in the historical epic Dunkirk, said it was "an honour" to be cast in the film with acclaimed Interstellar and The Dark Knight director Christopher Nolan.
Nolan chose to bring the true-life story of the Dunkirk evacuation to the big screen using IMAX large format film and made extensive use of practical effects rather than relying on CGI.
We need your consent to load this rte-player contentWe use rte-player to manage extra content that can set cookies on your device and collect data about your activity. Please review their details and accept them to load the content.Manage Preferences
The Scottish actor said the large-scale production, which involved thousands of extras and real military equipment, made the job easier for the actors.
"There's less to imagine, you know sometimes it's fun to use your imagination, but I think on a film set it can be quite handy that you don't have to use your imagination," he said.
"And my God if you needed a plane to go over your head, Chris would organise it. But also in the same way if you had to get splashed with water during a shot, Chris was there doing. He's such a hands-on filmmaker!"
Lowden's co-star Tom Glynn-Carney agreed, "He's right in the thick of it."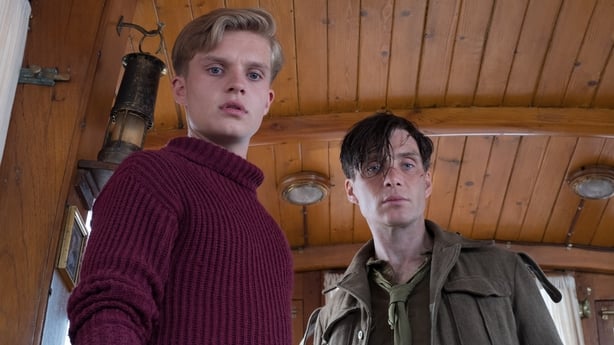 English actor Glynn-Carney added that watching the finished product on the big screen blew him away, saying: "That first impression was a lot to try to take in, with all the music, we hadn't heard the score before, so the inclusion of that and everything cut together, it was epic in every way!"
Watch RTÉ Entertainment's interview with Dunkirk stars Harry Styles and Fionn Whitehead here, and Mark Rylance and Barry Keoghan here.
Dunkirk, Cert 12A, is in Irish cinemas from Friday July 21.
We need your consent to load this YouTube contentWe use YouTube to manage extra content that can set cookies on your device and collect data about your activity. Please review their details and accept them to load the content.Manage Preferences