Oscar-winning actor Mark Rylance has praised his Irish Dunkirk co-star Barry Keoghan, saying "he's got such a lovely ambition".
The Bridge of Spies actor appears alongside former Love/Hate star Keoghan in Christopher Nolan's new historical epic and said it was a pleasure working with such a talented young actor.
Speaking to RTÉ Entertainment at the Dunkirk junket in London, Rylance had only good things to say about working with Keoghan. 
"It's really exciting. Not only is he a brilliant actor but he's got such a lovely ambition. He's not in it just to make money or be famous, he's got real taste", he said.
"He wants to work with the top directors and be involved in class projects. It's lovely to see young actors with that kind of care for the profession and for the craft of filmmaking because if people aren't that way then the films will just become crap."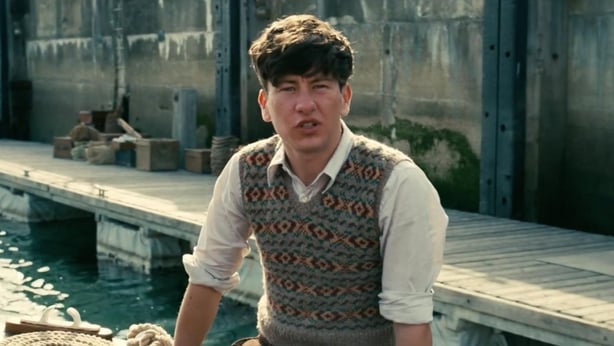 Nolan, the acclaimed director of Interstellar, Inception and The Dark Knight Trilogy, chose to bring this true-life story of the Dunkirk evacuation to the big screen with a thrilling epic consisting of three intersecting storylines of battles on the land, sea and sky.
Despite the epic scale of the production, which involved thousands of extras and stunts involving real military equipment, the actors said it still felt "quite intimate" on set.
Rylance and Keoghan's scenes all take place on the sea, and Keoghan said it was like they were shooting "a little short film" rather than a blockbuster movie.
"It was like we were filming our own thing", the 24-year-old Dublin actor said. Rylance added, "And for such a big camera, the 70mm IMAX camera, the man just had it on his shoulder right on the boat next to us."
"It was like a fridge on his shoulder", Keoghan laughed, before Rylance continued, "There wasn't really any lighting, it was almost like making a home movie with pals except it was a massive big camera."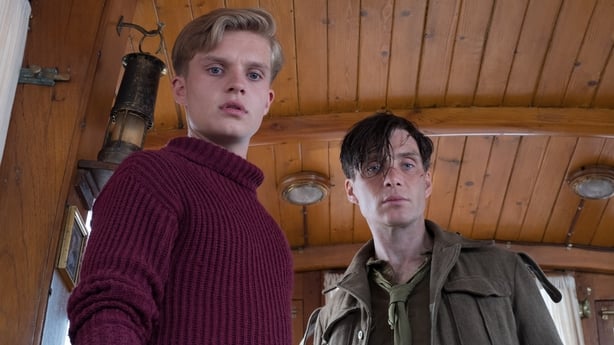 The multi-generational ensemble cast also includes Keoghan's fellow Irish actor Cillian Murphy, who plays a shell-shocked solider. They said the Cork-born actor, who is a frequent collaborator of Nolan's having starred in his Batman trilogy and Inception, was perfect for the role.
"He's a grand actor, yeah", Rylance said, with Keoghan replying "He nailed it", before saying that he had to scare Murphy before scenes to get him into character.
"I had to do things before he came on to make him afraid. I had to threaten him", Keoghan said jokingly.
. @BarryKeoghan says he had to threaten #CillianMurphy to get him into character on the set of @dunkirkmovie pic.twitter.com/4T4K5WQvAO

— Entertainment on RTÉ (@RTE_Ents) July 15, 2017
Dunkirk, Cert 12A, is in Irish cinemas from Friday July 21.