Grammy-winning dance act The Chainsmokers have told RTÉ Entertainment they have been in the studio with U2 but do not know if their collaboration will see the light of day.
U2 frontman Bono has already made a surprise special guest appearance the duo's debut album Memories... Do Not Open - contributing the spoken word intro to the track Honest - and The Chainsmokers have been offering their input to U2's new music.
"I don't know if he'll use the stuff we've worked on together but we've been in the studio working on some stuff with them," said The Chainsmokers' Drew Taggart.
"I know that they work with so many different people on their records and I think that's what makes them so timeless."
When asked if Bono could make a singing appearance on the next Chainsmokers' album in light of U2's cameo on Kendrick Lamar's new record, Taggart's bandmate Alex Pall replied: "That'd be incredible. We've got in the studio with him for some stuff that he's working on, just to lend our opinions. Any help that he needed we're obviously so down to do."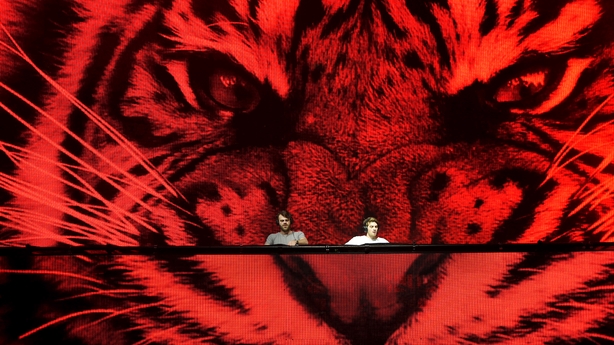 "Who knows?" Pall continued. "He's got so much stuff going on - when you hear what a day in the life [of Bono is like]... He's, like, saving a country one day, recording a single the next day, and having brunch with the President the next day. It's unbelievable but it's definitely not 'out of the cards'. We'll see what happens."
Bono's spoken word intro to The Chainsmokers' track Honest sees him contribute the pearl of wisdom: "The other one is, of course, outing yourself. I think be the first to out yourself, I always think. Because, y'know, there's no end to the hypocrisy of the human heart."
"No one who has written a review of our album has caught that that's Bono on the song," said Taggart. "If you listen to the sample, and what the context of that song is, I think it's really fitting.
"Bono's come into our lives through [songwriter and producer] Ryan Tedder. He said, 'Do you want to meet Bono?' And we said, 'Of course!' And we became friends."
Taggart described Bono as a "very poetic, wise guy".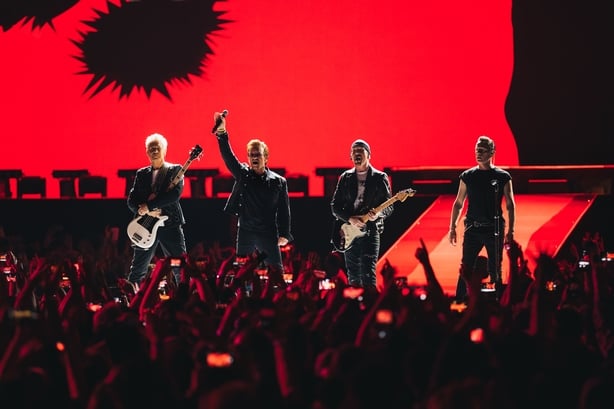 "Everything he's said he's always said just as friends... It's pretty with the way he speaks," he continued.
"He's very articulate and he's seen so much. We had an idea to just have him say something on the album."
"We asked him if we could get on a call and record it and see if anything came out of it. Obviously there's, like, 27 good quotes!" laughed Taggart
"We could just put out another album of Bono quotes!" added Pell.
U2 will be back home in Dublin later this month for a show in Croke Park on July 22 as part of their 30th anniversary Joshua Tree tour. The Chainsmokers told RTÉ Entertainment they hope to play in Dublin next year.