U2 rocked Seattle on Sunday night with the biggest LED screen ever used in a live concert and another rendition of new song The Little Things That Give You Away and another new track referencing the band's biographer Eamon Dunphy.
Former President of Ireland and UN High Commissioner for Human Rights Mary Robinson also made a surprise appearance on the giant screen along with Oprah Winfrey, Michelle Obama and Girls star Lena Dunham as the band played Ultra Violet (Light My Way).
The gig was the band's first show in several years in a much-changed but eerily familiar America - a full 30 years since the release of the epochal Joshua Tree album.
However, Bono didn't launch a full-on attack on Donald Trump at Seattle's CenturyLink Field but used a more subtle approach to make points about the new US president.
We need your consent to load this YouTube contentWe use YouTube to manage extra content that can set cookies on your device and collect data about your activity. Please review their details and accept them to load the content.Manage Preferences
But speaking to the Irish Independent before last night's show, he said: "Trump's supporters - the people who voted for Trump - are welcome at U2 gigs in America, but Donald Trump himself is not welcome at U2 gigs in America. I welcome his supporters. But him? I don't want him here. A person like that."
Seattle native and Pearl Jam front man Eddie Vedder and support act Mumford & Sons also joined the band on stage for Mothers of the Disappeared.
The tour, a crowd-pleasing mix of humanity and sheer rock 'n' roll theatre, will play to 1.7 million fans over 33 shows across North America and Europe this summer and features the complete Joshua Tree album played in sequence and a selection of songs from U2's near 40-year back catalogue of songs.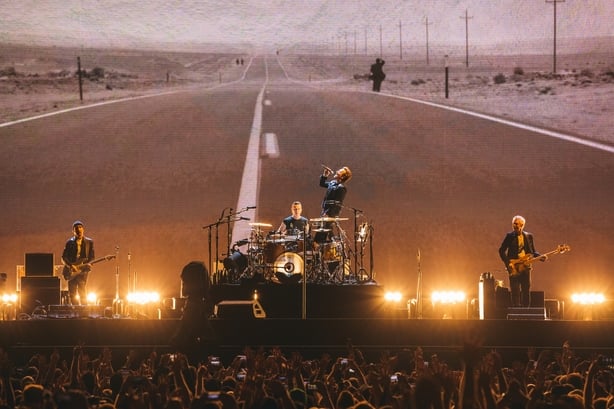 Speaking to Morning Ireland on Monday from Seattle, RTÉ's Dave Fanning said: "I think a lot of people will be delighted at Croke Park on July 22 that this is a greatest hits gig because they play five or six of their biggest songs, then they go into the whole of The Joshua Tree, all 11 songs, one after the other, and then they do another bunch of hits so it's a greatest hits tour as much as it's a Joshua Tree tour."
He added: "They play every song from the album in order, they play it exactly as it was originally but they have various things they add to it... it's impossible to describe the Joshua Tree imagery they have on the stage. They have the colliery band for Red Hill Mining Town but what surprised me was that a song I never particularly liked, Exit, was fantastic."
Fanning also discussed another new song entitled You're The Best Thing About Me. "We were talking to Bono beforehand and he's really fired up about every second thing under the sun," he said.
"But he talked about this first new single which is coming out called You're The Best Thing About Me and there's an Eamon Dunphy reference in it along the way Bono said to me but I couldn't hear it!"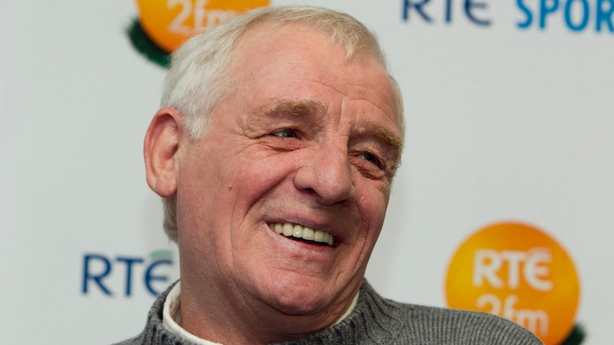 That giant 200ft by 40ft, 8,000 resolution LED screen was a big talking point at last night's show in the hometown of Jimi Hendrix and Kurt Cobain and on the opening night of the tour in Vancouver last Friday.
Made up of over 1,040 video panels, it was designed by Willie Williams, U2's show designer since 1983. Almost the full width of a stadium, the screen displayed new imagery shot by long-time band collaborator Anton Corbijn in iconic California locations Death Valley and Zabriskie Point.
On the tour, a new film by French artist J.R., shot at the Zaatari Refugee Camp in Jordan, which is home to 80,000 Syrian refugees, accompanies Miss Sarajevo. A visual roll call of pioneering women accompanies Ultra Violet (Light My Way) and supports the ONE organisation's on-going Poverty Is Sexist campaign.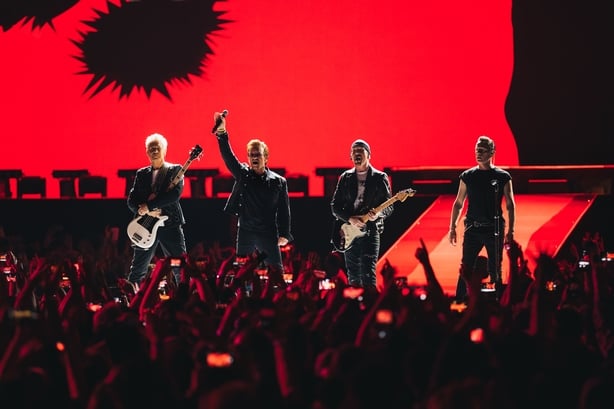 The full set-list for the Seattle show on Sunday night was: Sunday Bloody Sunday, New Year's Day, A Sort of Homecoming, Bad, Pride, Where The Streets Have No Name, I Still Haven't Found What I'm Looking For, With or Without You, Bullet the Blue Sky, Running to Stand Still, Red Hill Mining Town, In God's Country, Trip Through Your Wires, One Tree Hill, Exit, Mothers of the Disappeared, Beautiful Day, Elevation, Ultraviolet, One, Miss Sarajevo, The Little Things That Give You Away, and I Will Follow.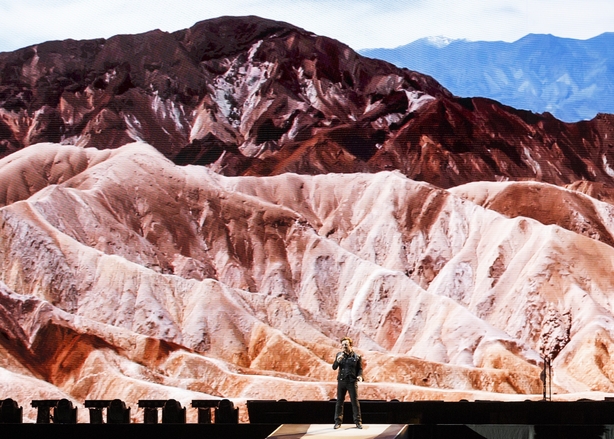 When it was released in 1987, The Joshua Tree launched Bono, Larry Mullen, the Edge and Adam Clayton into the music stratosphere.
Last year, U2 shelved immediate plans to record a follow-up to 2015's Songs of Innocence album and instead take to the road again to mark thirty years of the The Joshua Tree.
Speaking about last night's audience in Seattle, Dave Fanning said: "Across America, Europe wherever the crowd for U2 is always insane but this album, The Joshua Tree, really means a lot to people.
"It sold 26 million copies and in its day when it was starting off it was called `The Two Americas'. There wasn't too much ranting on stage against Donald Trump last night but there were some funny bits because they use bits from old Hollywood movies, like bad westerns, so they clip together bits of those to make a joke about Trump rather than mention him.
Fanning continued: "There's Syria, there's AIDs - Bono is still doing stuff that you always expect him to do but it's kind of quite subtle and it really is about the hits."