Adam Clayton has revealed that he didn't enjoy U2's original 1987 tour of The Joshua Tree, and is hoping to breathe new life into the songs for their upcoming anniversary shows.
The band will perform the landmark album in full on their upcoming tour to mark the 30th anniversary of its release.
Reflecting on his experiences touring the album the first time around, bassist Clayton said it was a "tough time".
"Certainly looking back on playing the tour at that time, it should have been an extraordinarily freeing, joyful opportunity," he told Rolling Stone.
"But it was actually quite a tough time trying to deliver those songs under the pressure of growing from an arena act to a stadium act. I, for one, don't remember enjoying it very much."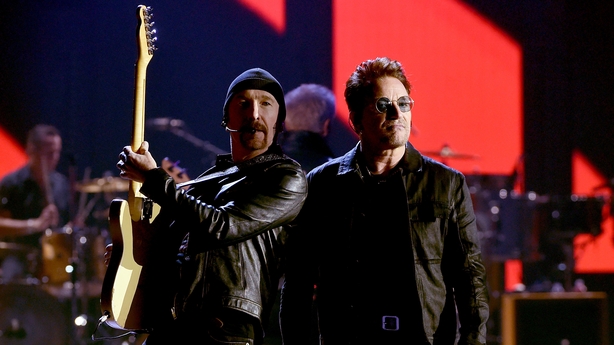 On bringing the album to the fans again in full, Clayton is hopeful to "breathe life" into the record in a new way.
"I think anyone that's coming to that show clearly knows that record well. What we would need to figure out is whether that's a suite of songs, with our new knowledge of 30 years hence, we could breathe life into them in a different way," he said.
"Or whether we kind of bundle them together with some other songs that are thematically in keeping with those... We haven't quite figured out how it'll happen, but it will happen and we always toy around and experiment until it feels right."
U2 will play a sold-out show at Dublin's Croke Park as part of the tour. The tickets were sold within a matter of minutes, and there has been a call for renewed legislation to be introduced to deal with 'ticket touting' as tickets were being sold on re-sell sites for over 10 times their original value shortly after they went off sale on Ticketmaster.