Spider-Man star Zendaya reckons that saving the world is just as stressful as passing a test or talking to a girl.
Put simply: Tom Holland's Peter Parker is going to have his hands full in the latest Marvel movie Spider-Man: Homecoming - all because he's a teenager who mixes school with being a superhero.
Former Disney Channel star Zendaya plays Parker's classmate Michelle Toomes, in this latest interpretation of the Spider-Man tale, the comic world's much-loved teen web-spinning crime fighter.
We need your consent to load this Facebook contentWe use Facebook to manage extra content that can set cookies on your device and collect data about your activity. Please review their details and accept them to load the content.Manage Preferences
She knows that Parker has his hands full and told RTÉ Entertainment's John Byrne: "He's a human being, for one, and he's a teenager - meaning, he's 15.
"So we kind of explore what would a real 15-year-old do when these powers happen to him.
"It's like, you're not going to all of a sudden understand how to harness this power. You're not going to all of sudden be able to save the world and know what to do.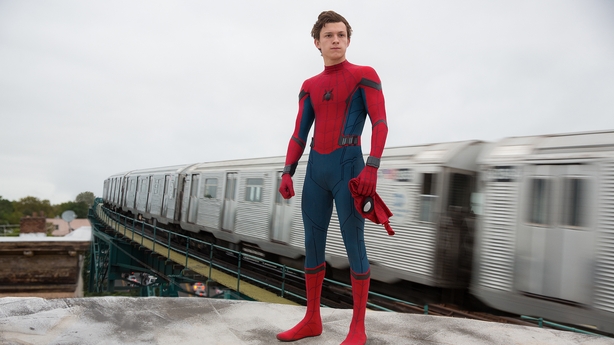 "You're going to make mistakes, and you're going to think that you know more than you do – because that's what all young people do.
"And then also, the stakes of saving the world – for you, at 15-years-old, when everything is a big deal – this is as high as like passing a test or talking to a girl. It's just as stressful."
Spider-Man: Homecoming is released on July 5. Read our review here.