Tom Holland is the latest actor to don the legendary webslinger's costume as he takes the lead in the upcoming Spider-Man: Homecoming movie.
The 21-year-old spoke to RTÉ Entertainment's John Byrne about his excitement at landing the role and also spoke of his Irish grandmother and his fondness for our capital city.
"My granny is from Tipperary," he says. "She's got so many brothers and sisters. I've got a huge family back in Ireland, and I've made loads of movies in Ireland.
"I've made The Pilgrimage – where I actually had to speak gaelic – and I was shooting in Belfast as well... Dublin is one of my favourite cities. It's an absolutely amazing place."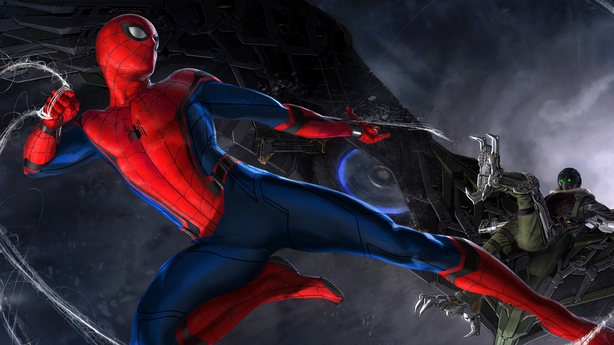 As for taking on the Spidey role, Holland is like a lot of lads who've grown up with the Marvel Comics character as the superhero of choice. And he's as keen as mustard for the release of Spider-Man: Homecoming on July 5.
"I feel like I've been playing Spider-Man my whole life. He's a character I've been pretending to be in my bedroom since I was a kid – so I've been preparing for this forever, I think.
"But to be 21 and to be given this opportunity . . . I'm so lucky man. I love the fact that Marvel were brave enough to give me this responsibility and I look forward to doing it in the future.
"I was a huge fan as a kid; an absolutely huge fan. And I literally love the movies, and I'm just so glad that I get to be a part of one."
"This isn't just a super hero movie," he adds. "If you strip away everything Spider-Man then you have a good, well-rounded high school movie."
For the full interview with Tom Holland, click here.