Joss Whedon may have created one of the most memorable feminist icons in Buffy Summers, but that hasn't saved the director and writer from being accused of sexism after his unfinished Wonder Woman script was leaked online.
The Buffy the Vampire Slayer creator was recruited to write the superhero script in 2005 but was unable to complete a final draft and left the project two years later.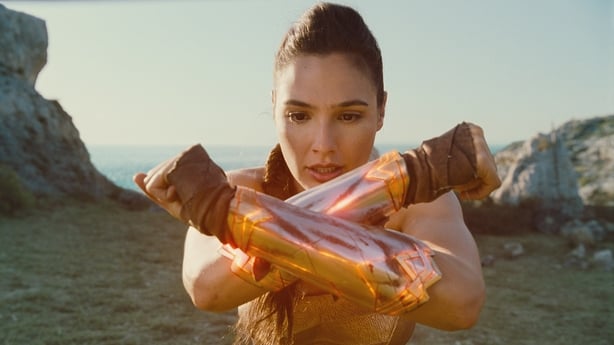 Now, the unfinished script has made its way onto the Internet after Indie Ground Films uploaded the manuscript, and it's causing quite the ruckus on Twitter.
Descriptions of Wonder Woman's appearance have drawn the most derision. She is detailed in the script as "impossibly strong and scantily clad" with a body that is "curvaceous, but taut as a drawn bow".
Commentators have taken to the social media site to deride the script for being "cluelessly sexist", "cringey" and "horrific".
The joss whedon wonder woman script is KIND OF cringey... by kind of i mean really. pic.twitter.com/TX0B6j0uSB

— #kamalakorp (@agentfitz777) June 16, 2017
Turn Joss Whedon's god awful cancelled Wonder Woman script into a Creepypasta, because it really is that horrific. pic.twitter.com/WuOLp0pCEh

— Ashleigh (@holocronz) June 15, 2017
Thanking the entire universe for not allowing the sexist & terrible Joss Whedon Wonder Woman to ever get made. pic.twitter.com/xZrBsjmVY4

— ?libby ? (@ladylibberty) June 15, 2017
s/o to whatever kind merciful soul rejected joss whedon's wonder woman script

— jade (@gaysanvers) June 16, 2017
Following the backlash, fans have expressed worry about Whedon writing and directing the upcoming Batgirl movie. Batgirl would be the second movie from DC Films to star a female lead after Gal Gadot's highly-praised Wonder Woman.
If Wonder Woman taught us anything it's that a woman should be writing and directing Batgirl not Joss Whedon

— Martian Manhunter Jr (@BlckBolex) June 16, 2017
"leaked joss whedon wonder woman script is mindblowingly sexist"
"joss whedon to helm batgirl film"

me: pic.twitter.com/g349gJmgRb

— Lan G (@lannileeann) June 19, 2017
Joss Whedon? On Batgirl? With that Wonder Woman script?

— Chaotic Good (@SageTerrence) June 16, 2017
me reading joss whedon's original script for wonder woman and realising he's gonna direct batgirl pic.twitter.com/bfBaIVKwXZ

— moony (@avxnger) June 16, 2017
dc better take notes from this joss whedon controversy and rethink all their life choices... either cancel batgirl or hire a female director pic.twitter.com/e2SVxGEOV8

— gabi (@harleivy) June 17, 2017
However, not all commentators have lambasted Whedon, with Movie Pilot's editor Alisha Grauso pointing out: "Even the most well-meaning of us have to actively work to evolve."
If the Joss Whedon Wonder Woman script reveals anything, it's that even the most well-meaning of us have to actively work to evolve.

— Alisha Grauso (@AlishaGrauso) June 16, 2017
It's possible to both appreciate what Joss Whedon has contributed to female characters & recognize he's part of a problematic industry now.

— Alisha Grauso (@AlishaGrauso) June 16, 2017
I completely buy that Joss Whedon's Wonder Woman script has problems. It's a draft, and Whedon ain't anywhere near perfect.

— Stephan Krosecz (@Krosecz) June 17, 2017
Whedon has not yet publicly commented on the leaked script.
Director Patty Jenkins' Wonder Woman is in cinemas now.