Katy Perry has become the first person to reach 100 million followers on Twitter.
The Firework singer has had a strong fan base since 2009 but has steadily increased her followers over the years and now she's finally hit the mega milestone. The pop superstar currently has 8,000 tweets to her name.
Twitter itself has congratulated the artist on her feat.
Today, we #WITNESS history.

Congratulations @katyperry, the first to reach 100 million followers! #LoveKaty pic.twitter.com/41aJyPTtZ2

— Twitter (@Twitter) June 16, 2017
Perry's career has unfolded on Twitter from the birth of pop culture phenomenon #LeftShark, to her tweets of love and support to fellow artists like Niall Horan, Ariana Grande, and Justin Bieber, to the countless songs, videos, and announcements she debuted on Twitter.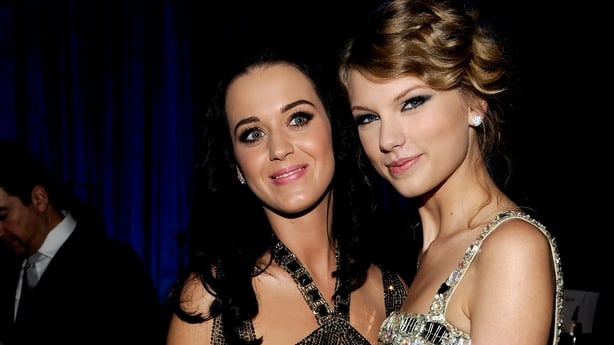 Katy Perry's former arch rival Taylor Swift is not too far behind with an impressive 85 million followers. Niall Horan is the most-followed Irish person on the social networking site with 30 million followers.
32-year-old Perry has just released her introspective new album Witness.
Yesterday in an interview with The New York Times she said she felt that the awards were all fake.
Here are a selection of the tweets that she is most famous for:
IF ONE DIRECTION DOESN'T PERFORM ON THE VMA'S I AM GONNA JUMP OFF THIS LEDGE

— KATY PERRY (@katyperry) September 6, 2012
@NiallOfficial congratulations, you didn't let me down! xo

— KATY PERRY (@katyperry) March 13, 2012
WE ARE BELIEBERS! http://t.co/pivBJmII

— KATY PERRY (@katyperry) October 4, 2012
Praying for everyone at @ArianaGrande's show

— KATY PERRY (@katyperry) May 22, 2017
There have also been a record number of hashtags like #roar, #Katycats, #prism, #chainedToTheRhythm and #Rise