Jamie Foxx has revealed that he let a fledgling Ed Sheeran crash on his couch for six weeks before he became a global superstar.
The Oscar-winning actor divulged that Sheeran was looking for a place to "work on his craft and be left alone" and that he was more than happy to help out as he could see that Sheeran was going to be "something special".
"He sought me out, came to my house, he slept on my couch for, like, about a few weeks," Foxx told reporters at the premiere of his new film Baby Driver in Los Angeles.
"I took him down to a live night to see him perform in front of a raucous crowd, he pops out with a ukulele, gets a standing ovation and I knew right there he was going to be something special.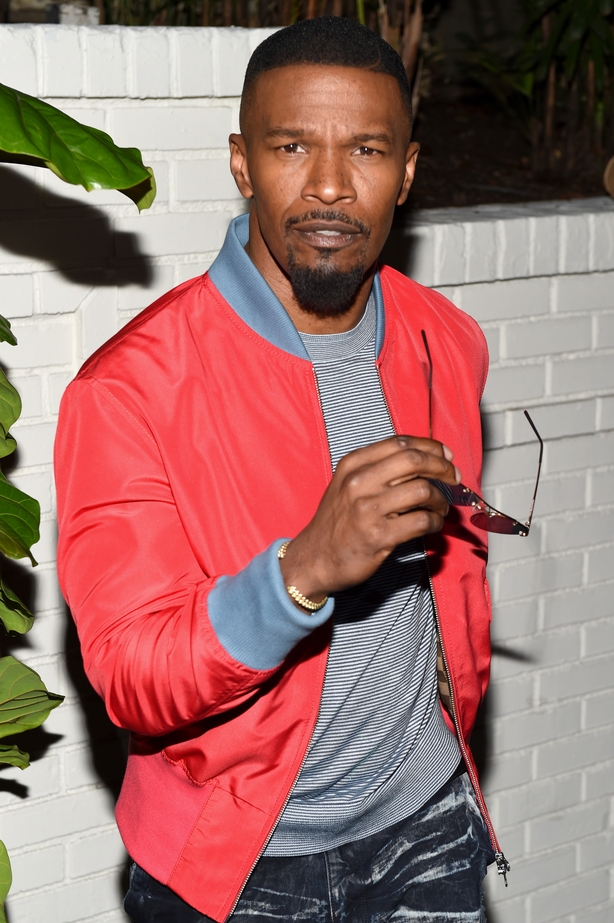 "That's what we all do as artists, you know. He needed a place to stay, and work on his craft and be left alone.
"So I would give him food, let him work on his music and my daughter looked in on him and said, 'That guy's about to be the next guy'."
Sheeran isn't the only celeb-to-be that Foxx has helped out. He's also put up musicians such as Ne-Yo and Nick Cannon.
"You gotta press anybody that's got that artistic feel, that touch, you've got to lift them up," he explained.
"My house is that type of house for artists."
Foxx's Baby Driver is out on June 28. Keep an eye for our interviews with the cast coming soon.
Meanwhile, Sheeran's hit Shape of You recently became only the third song ever to reach one billion streams on Spotify. The track, taken from Sheeran's third album ÷, reached the incredible milestone on June 9 - after initially being released on the streaming service back in January.
We need your consent to load this YouTube contentWe use YouTube to manage extra content that can set cookies on your device and collect data about your activity. Please review their details and accept them to load the content.Manage Preferences
Only two other songs have recorded a billion streams on Spotify: Drake's One Dance, which hit the record back in December; and Closer by The Chainsmokers, which reached a billion streams last month.
We need your consent to load this YouTube contentWe use YouTube to manage extra content that can set cookies on your device and collect data about your activity. Please review their details and accept them to load the content.Manage Preferences