Niall Horan's eagle-eyed social media followers are speculating that the One Direction singer is collaborating with American DJ duo The Chainsmokers.
The 23-year-old Mullingar man, who launched his solo career late last year, seems to have formed a 'bromance' with the pair, prompting fans to read into their Twitter exchanges.
Horan responded to the electronic duo - Andrew Taggart and Alex Pall - on Twitter after they jokingly asked him what his natural hair colour is and they signed off their tweet saying ''see you next week'', leading fans to assume that they are heading into the studio together.
yo @NiallOfficial are you a blonde or brunette whats the deal?

— THE CHAINSMOKERS (@TheChainsmokers) February 1, 2017
@TheChainsmokers that sounds like the type of question drew would ask !  👦🏻

— Niall Horan (@NiallOfficial) February 1, 2017
@NiallOfficial lol wrong was alex. But he shares a similar curiosity. see you next week buddy :)

— THE CHAINSMOKERS (@TheChainsmokers) February 1, 2017
Both Horan and The Chainsmokers have debut albums on the way, but Horan has been forced to delay the release of his debut solo LP because he doesn't want to ''rush it''.
''I am taking my time on it. I don't want to rush it. I said it would be out at the start of the summer but I might push it back now a small bit. I don't really have an idea," he recently explained.
"I'll keep writing until it's there and when it's there I'll let everyone know. It's not going to be all singles.''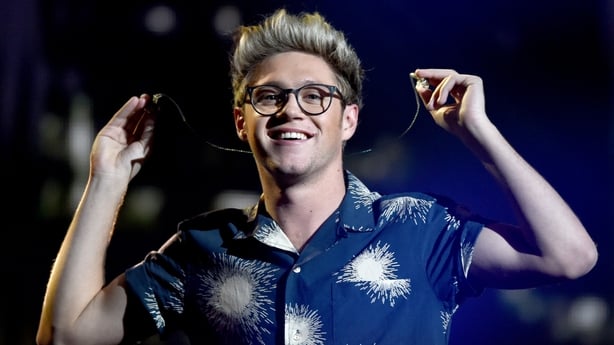 On Wednesday Niall Horan was among the ten-strong shortlist for this year's RTÉ Choice Music Song of The Year for his debut solo single, This Town.
He faces competition from The Coronas with What a Love; Hare Squead with If I Ask; Heroes in Hiding with Hospital; James Vincent McMorrow with Rising Water; Picture This with Take My Hand; Raglans with Who Knows; Saint Sister with Tin Man; Soulé with Love No More and Walking on Cars with Ship Goes Down.