Drake has toppled Adele's previous Billboard record after winning 13 gongs at the 2017 Billboard Music Awards in Las Vegas on Sunday.
The Canadian rapper surpassed the singing superstar's record for the most prizes in a single night which she previously set in 2012 with 12 awards.
The 30-year-old Hotline Bling star took home some of the biggest awards at the 2017 ceremony including best artist, male artist, rap artist and song sales artist.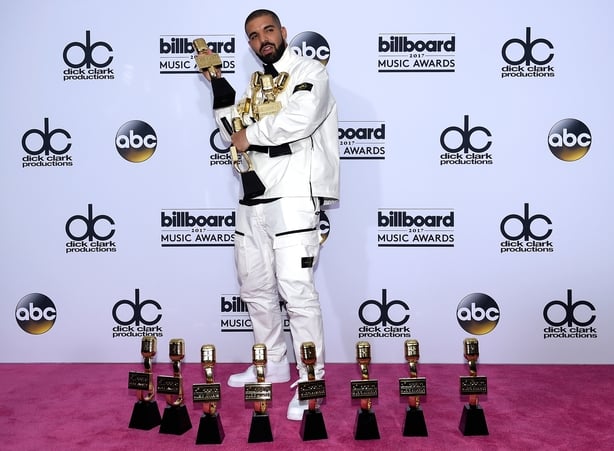 The rapper was presented the top artist awards by Prince Michael Jackson, the eldest son of the late singer. Accepting the gong, he said: "I just want to say hold tight Adele because when a new ting drops you will crawl your way back to get the record back."
Beyonce, who is pregnant with twins and didn't attend the event, was another big winner on the night after bagging the top female artist, touring artist and R&B artist gongs, as well as R&B album for her 2016 record Lemonade.
Former One Direction star Zayn Malik won best new artist but wasn't there to collect the prize in person, telling fans he was busy recording new songs.
There was a moment's silence to pay respect to the late Audioslave and Soundgarden singer Chris Cornell, who died at the age of 52 last week.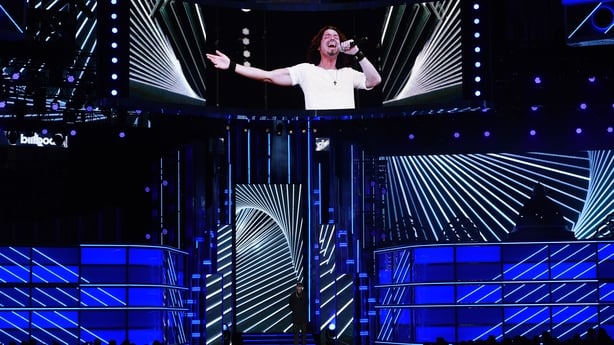 Dan Reynolds, the singer of the rock band Imagine Dragons, praised as a "true innovator" saying he was a "prolific songwriter, a legendary performer, a singer who had a voice for the ages and a philanthropist".
He added: "We send our respects as well as our love to Chris' family at this time".
71-year-old singing superstar Cher was honoured with the icon award by No Doubt's Gwen Stefani. She attributed her success to "luck...with a little bit of something thrown in".
She took to the stage to perform her hit singles Believe and If I Could Turn Back Time, donning a spangly silver ensemble and blonde wig with pink tips.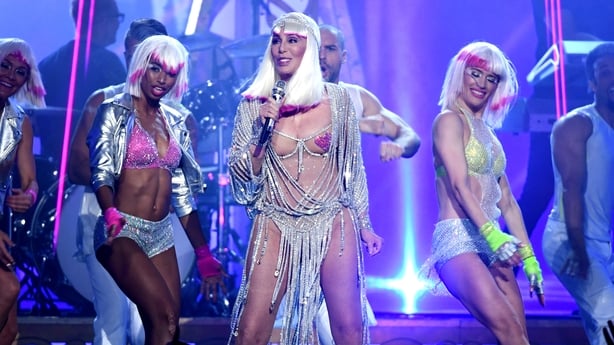 "I wanted to do what I do since I was four years old and I've been doing it for 53 years," she said on stage. "And I can do a five-minute plank. Just saying."
Celine Dion also took to the stage wearing a dramatic, structural gown, to perform an emotional rendition of her single My Heart Will Go On, the Oscar-winning song from the 1997 blockbuster Titanic, which celebrates its 20th anniversary this year.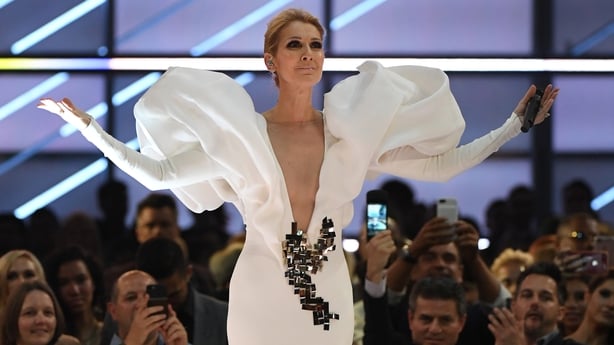 Other performers on the night included Miley Cyrus, who sang her new single Malibu, John Legend and Florida Georgia Line, The Chainsmokers and Lorde.