The Irish coming-of-age movie Handsome Devil is set to travel around the world, after a number of distribution deals for rights to the acclaimed comedy-drama were agreed at the Cannes Film Festival in France.
American film trade publication Variety reports that Handsome Devil is now bound for cinemas in Germany, Poland, Australia and New Zealand. The film, which was written and directed by The Stag director John Butler, will also open in the US next month.
Released in Irish and British cinemas in April, Handsome Devil tells the story of two very different boys who are forced to share a room at their rugby-obsessed boarding school.
Ned Roche (Fionn O'Shea) is a room-to-himself misfit who's determined to be expelled as soon as possible - especially when he gets star rugby player Conor Masters (Nicholas Galitzine) as his new roommate.
Unfortunately for Ned, headmaster Walter Curly (Michael McElhatton) isn't willing to write him off as a lost cause in the first week of September.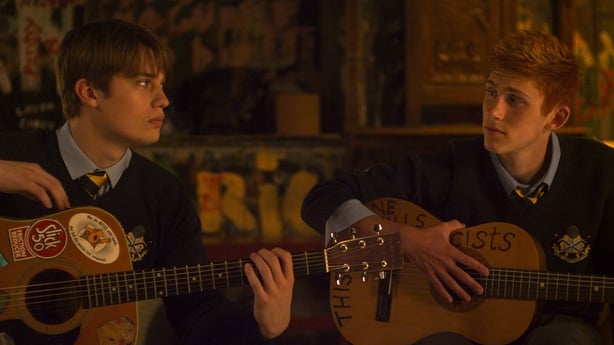 Soon the teenagers form an unlikely friendship, until it is tested by the school and other students.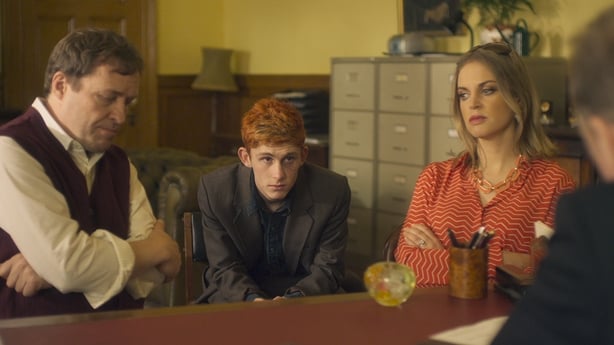 "Everyone who has seen it so far seems to recognise elements of their own school life," Butler told RTÉ Entertainment ahead of the film's Irish release.
"And it's not about a particular type of school. As Ned says in the film, 'Everyone who's ever been young - so that's everyone ever - knows exactly what humiliation feels like'. He said it better than me."