Irish comedy-drama Handsome Devil received its European premiere on Wednesday evening as it kicked off the 13th Glasgow Film Festival with a sell-out opening gala.
The film, which was directed by John Butler, stars Sherlock's Andrew Scott, Moe Dunford, Nicolas Galitzine and Fionn O'Shea.
Handsome Devil is Butler's follow-up to hit comedy The Stage and tells the story of Ned (O'Shea) and Conor (Galitzine), a loner and a star athlete who form an unlikely friendship when they are forced to share a room at their rugby-mad boarding school.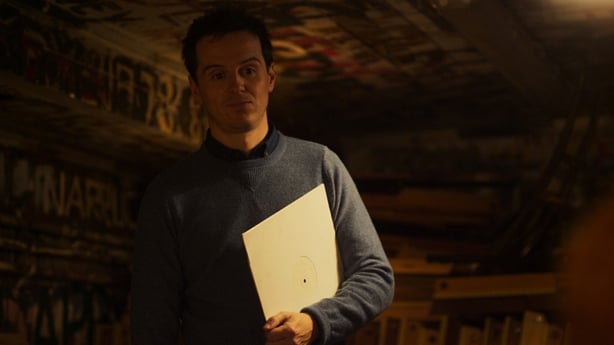 "It's a comedy-drama, whereas The Stag was a comedy," Butler told RTÉ Entertainment. "There was no motive for telling it beyond wanting to get it out of me! It's - emotionally, at least - autobiographical, in that I grew up gay and loving sports and found it hard to reconcile the two. Writing is cheaper than therapy."
Speaking at the premiere on Wednesday, festival co-director Allan Hunter said: "It's always great to get to the opening night and kick it off.
"We've got a really joyous, uplifting film as well that I think sets the tone.
"There are a lot of people talking at the moment about the misery and anxiousness in the world, so to kick-off with something optimistic and uplifting is a good choice."
Having received its world premiere at the Toronto International Film Festival last September, Handsome Devil will have its Irish premiere as the closing film at the Audi Dublin International Film Festival on February 26 ahead of its release in cinemas.
"Everyone who has seen it so far seems to recognise elements of their own school life," writer-director Butler continued. "And it's not about a particular type of school. As Ned says in the film 'everyone who's ever been young - so that's everyone ever - knows exactly what humiliation feels like'. He said it better than me."
We need your consent to load this YouTube contentWe use YouTube to manage extra content that can set cookies on your device and collect data about your activity. Please review their details and accept them to load the content.Manage Preferences