Redwater star Oisín Stack has told RTÉ Entertainment that viewers reeling from the shock closing scene in the first episode of the EastEnders companion series have, in the best sense of the term, seen nothing yet. 
Warning: spoiler alert!
The Irish actor, who plays Fr Dermott Dolan in the BBC-RTÉ co-production, was at the centre of Sunday's opening episode, which saw EastEnders' stalwarts Kat and Alfie (Jessie Wallace and Shane Richie) visiting the fictional Irish village of Redwater as they search for Kat's long-lost son.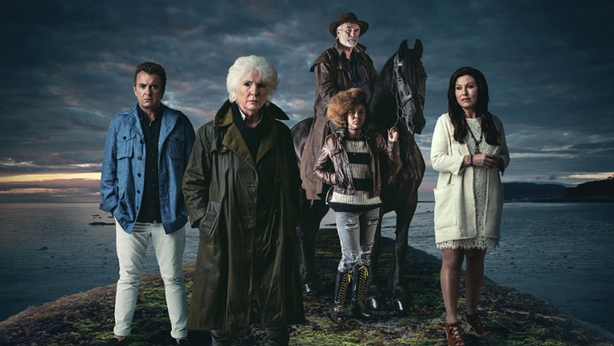 As Irish viewers - seeing the show ahead of the UK - tried to get a handle on all the new characters and Kat and Alfie in Ireland - they were completely thrown by how the episode ended - something akin to a season finale in the first show. 
"It's always nice when there's a real surprise and people aren't expecting what they're going to see," Stack told RTÉ Entertainment the morning after. 
"It's a rollercoaster. And the last episode, all I can say is that it's the very definition of cliffhanger - you can't get more cliffhanger."  
Stack said he was "hooked" from the moment he read the script for the opening episode but, like viewers, had to bide his time to find out how the six-episode series ends.  
"We got the first four scripts through and when we started filming they were still working on the last two scripts," he recounted. "We were all like, 'Pleeeassse tell us what happens!'. It's great, and the writers have done such a sterling job - keeping the intrigue going.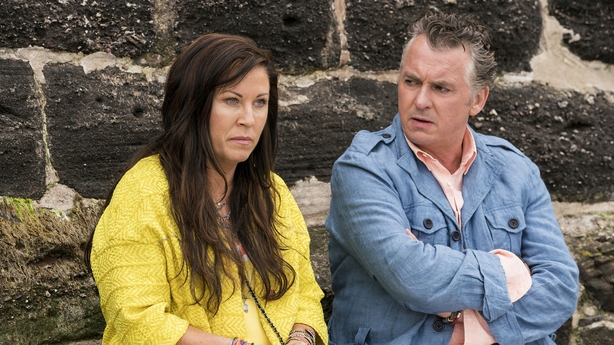 "What I really like is you can be a huge EastEnders fan and follow it, or you can know nothing about EastEnders whatsoever. It really is a standalone drama for me."
Teasing that "a lot happens" in the second episode, Stack said next Sunday's show would see "backtracking" as Fr Dermott tries to come to terms with the enormity of his actions. 
"What he did was like a spur of the moment thing," said the 35-year-old. "There's going to be a lot of him trying to figure out what exactly happened, and what the truth is. Because he himself doesn't actually know the truth completely. Not yet, anyway..." 
As for the prospect of Redwater continuing past six episodes, Stack said he has his fingers crossed. 
"Of course, we can't really know until Redwater's come out [in the UK] and people's response and everything," he explained. "But I reckon there will be [a second season]. They've already got some very interesting stories in the pipeline if there is.
"Without giving anything away, you have to see how it ends to see how it could continue. It's quite a shocking end - you won't be expecting it." 

Episode two of Redwater is on RTÉ One on Sunday at 9:30pm, with episode one available on the RTÉ Player from Thursday - the same day that the show premieres on BBC One.
Read our review of episode one here.
We need your consent to load this YouTube contentWe use YouTube to manage extra content that can set cookies on your device and collect data about your activity. Please review their details and accept them to load the content.Manage Preferences