Charlie Hunnam has revealed that he drew inspiration from Ultimate Fighting champion Conor McGregor for his starring role in King Arthur: Legend of the Sword.
Hunnam, who plays the titular role in the Guy Ritchie directed movie told Red Bulletin magazine that he considered the Irish UFC martial artist while playing the legendary king.
The 37-year-old actor said: "While I was playing Arthur, I thought an enormous amount about Conor McGregor, the reigning lightweight champion of the Ultimate Fighting Championship.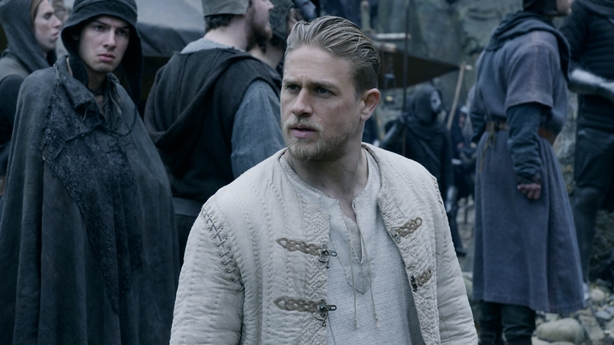 "His attitude is, 'There is no opponent. I am fighting myself in the octagon. It's only me and my own fears and the execution of my own ability that is going to win or lose a fight for me'."
Hunnam stars alongside Jude Law, Eric Bana and Game Of Thrones star Aidan Gillen in King Arthur: Legend Of The Sword, which also features a cameo from former footballer David Beckham.
In the interview, Hunnam said he learned how to fight after getting bullied in his younger years.
"As a kid, I got picked on. I got into a lot of fights, losing some and getting severely beaten a few times," he said.
"When that happens to you, you just feel like, 'I'm going to do everything in my power to never be in a situation like this again'. Hence you go out and learn how to fight."
King Arthur: Legend Of The Sword is released on May 19.