The Irish dancers who feature in Ed Sheeran's new video for Galway Girl have told RTÉ Entertainment that they're "bursting with excitement" about their cameo.
Sheeran unveiled the clip for his trad-inspired song on Thursday, which features Carlow actress Saoirse Ronan as the titular Galway Girl, alongside a host of well-known Irish faces.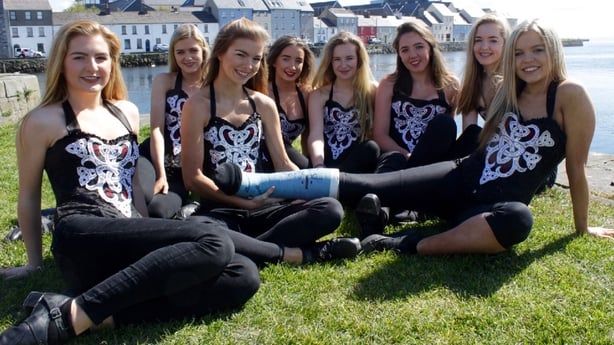 The troupe of dancers from the Hession School of Irish Dance in Salthill went viral in January with their audition video to take part.
So far the video has clocked up almost four million views on YouTube and over two million on Facebook.
Their clever ploy played off and they have a notable role in the energetic video.
As the troupe are dancing on the streets of Galway, Saoirse Ronan joins them for a quick jig, before Sheeran signs some autographs for them on a Rolling Stone magazine - and even a leg cast.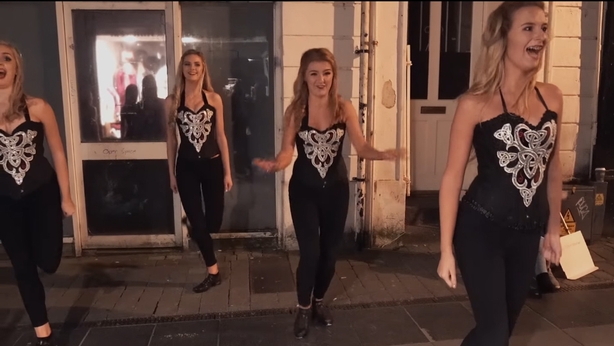 Deirdre Gallagher, a teacher at the Hession School, told RTÉ Entertainment that the excited reaction from the dancers in the video is one-hundred per cent real as they didn't expect Sheeran to turn up.
"The girls only found out that evening that they were doing the video for Ed, but were told that Ed had gone back to Dublin. So the icing on the cake was when he arrived as they were dancing," she said.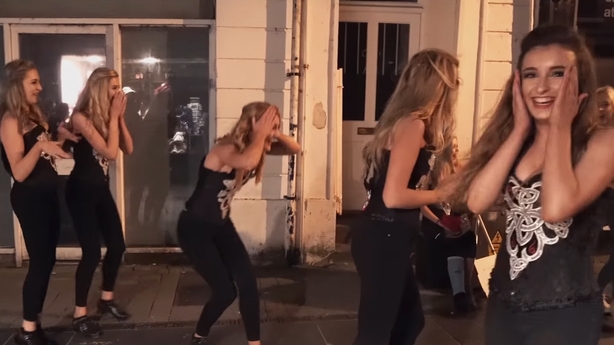 "They went crazy, so what you see in the video is 'real'. One of the girls, Rebecca, had snapped her Achilles the week before and couldn't compete that week in the World Championships, but Ed totally brightened up her world when he signed her cast and gave her a hug!"
"What more could a girl ask for?!" Gallagher laughed.
"It's been tough keeping it a secret - she had the cast covered up - but she can show it to the world now!"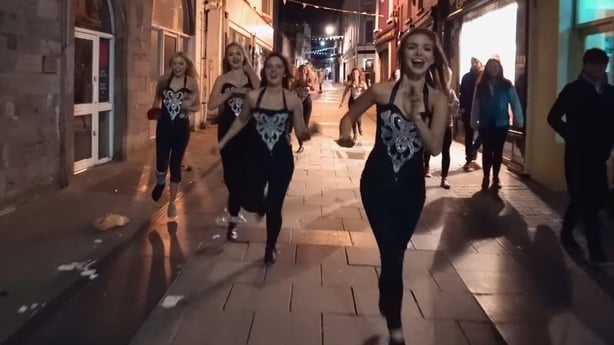 The bulk of the video, which was filmed in the City of the Tribes before Sheeran's two Irish gigs last month, is from his point of view.
Watch the full video in all its Oirish-tinged glory below.