Ed Sheeran has finally unveiled the Saoirse Ronan-starring video for his Galway Girl track, and it's as Oirish as you'd expect.
The chart-topper tweeted a link to the video on this morning saying he shot it himself.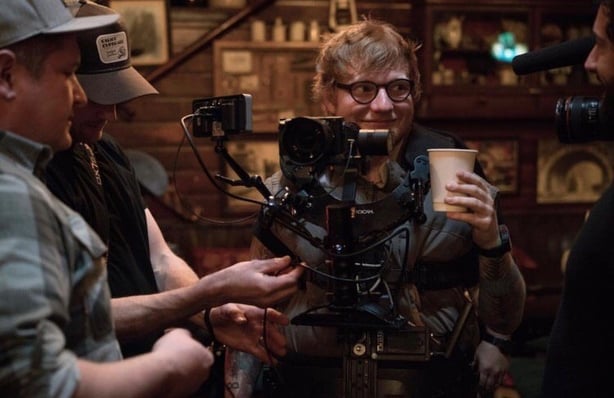 The bulk of the video, which was filmed in the City of Tribes before his two Irish gigs last month, is from his point of view.
It sees Saoirse Ronan jig up a storm as his "pretty little Galway girl" as the pair run amok in Galway on a night out.
Here's the Galway Girl video, shot by me, thanks to everyone who featured in it! x https://t.co/Z2xjzTSWvU

— Ed Sheeran (@edsheeran) May 4, 2017
Proceedings kick off in a pub where Sheeran encounters Ronan dancing on a table and sipping a pint of Guinness.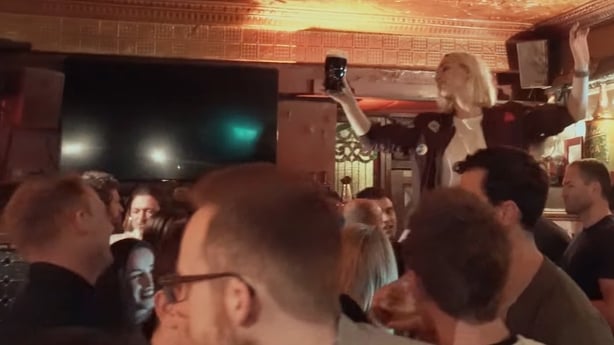 They head off together, but not before notching up the (very Galway) cameo count by bumping into comedian Tommy Tiernan and presenter Hector Ó hEochagáin, who are sharing a few jars of the black stuff.
In the gents...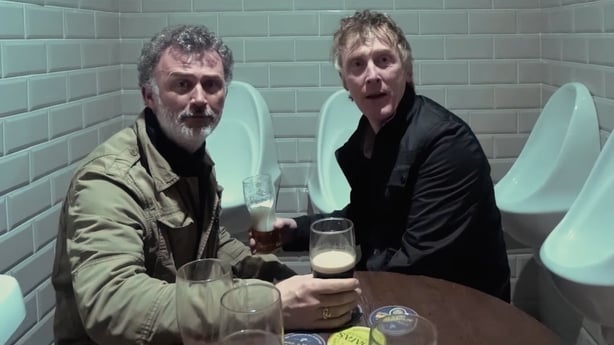 The duo then hit the dancefloor, with Ronan cracking out some sweet dance moves and Sheeran twirling her around the place.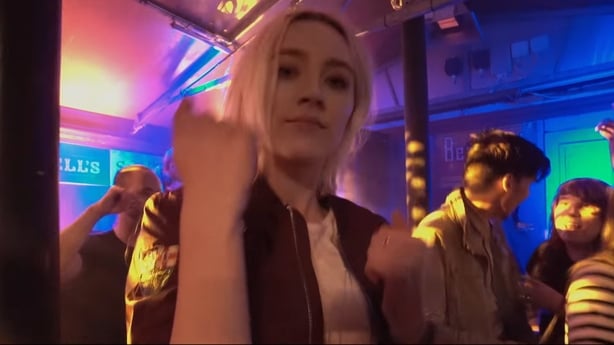 Next, she decides to take him on at darts.
But the plan backfires when Sheeran aims so far off the board that he hits a tough lad in the back with a dart - played with typical menace by Love/Hate's Peter Coonan.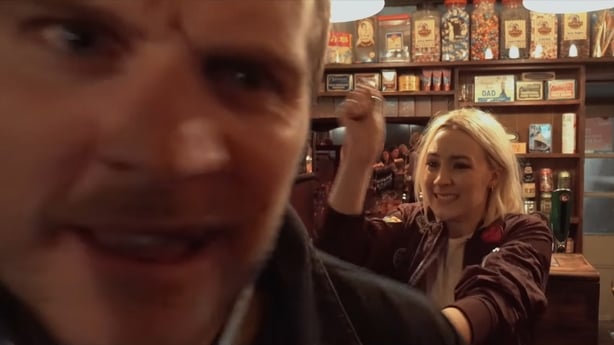 Ronan retrieves the wayward dart and they scarper quicksmart.
After a mad run down the street, Ronan has an oul bop with a troupe of Irish dancers - and guess who it is? None other than the girls from the Hession School of Dance in Salthill who went viral with their audition video to take part.
Over three million views later, their plan clearly worked!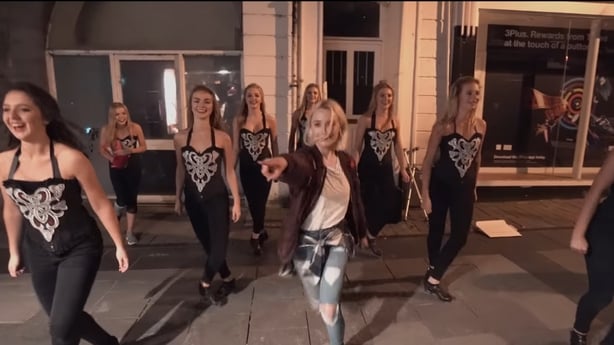 As they head off again they have a listen to a busker - nice nod there to that famous pic of a young Ed busking in Galway - and Sheeran signs some autographs for fans.
They commandeer a pair of bikes and head off to someone's gaff, where Sheeran gets that infamous 'Galway Grill' tattoo.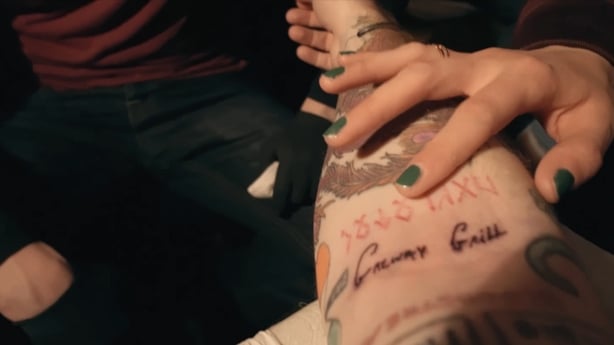 Looks like there are no hard feelings as they head off to yet another bar for more pints, more Irish dancing, and more music.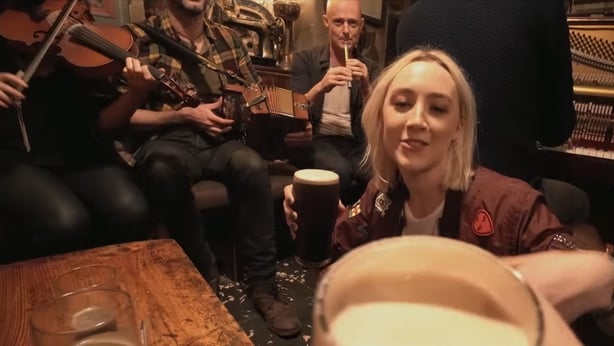 Unfortunately, things start to get messy at this stage, and Sheeran spills two pints all over the back of the tough lad they met earlier.
This time, he's emboldened with the presence of a mate, played by Coonan's Love/Hate co-star Laurence Kinlan (Ed is a self proclaimed fan of the show).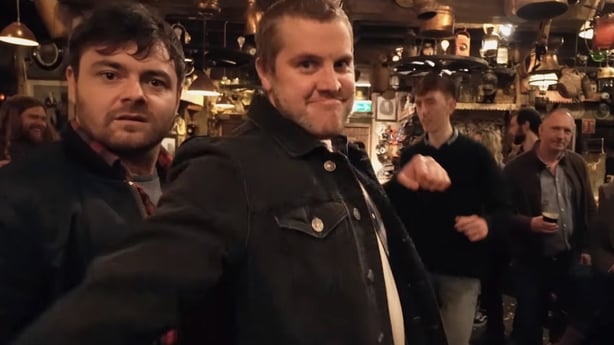 Sheeran gets a nasty box to the head, is knocked out, and wakes up back at his Galway Girl's gaff, where they have a cuddle as they take in the scenery. Aww.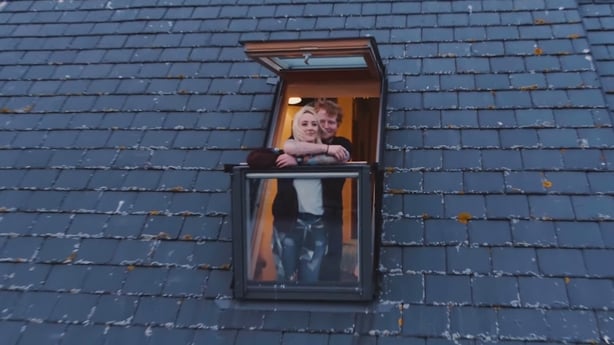 At the end there's a nice shout out of thanks to the people of Galway.
Sheeran previously said that Ronan was a "phenomenal talent" and praised the Oscar-nominated Carlow actress, saying she's "normal and just like a cool person".
Watch the video in full below:
We need your consent to load this YouTube contentWe use YouTube to manage extra content that can set cookies on your device and collect data about your activity. Please review their details and accept them to load the content.Manage Preferences
Here's your chance to tell us what you think...