A hacker who threatened to release the new season of Orange is the New Black unless a ransom was paid has reportedly carried out their threat.
According to Variety the anonymous hacker has released Orange is the New Black season five episodes online — after Netflix allegedly failed to respond to the cybercriminal's ransom demands.
Ten episodes have apparently been released on a popular file-sharing site, however their authenticity is yet to be verified.
The Associated Press reports that the hacker, using the alias 'The Dark Overlord', has also claimed to have stolen other shows.
In a statement, Netflix said it was "aware of the situation".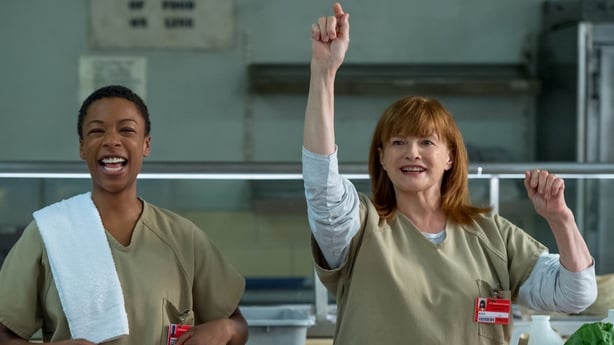 "A production vendor used by several major TV studios had its security compromised and the appropriate law enforcement authorities are involved," the company added.
Last year the show was the most-watched series on any streaming service and was streamed over 23m times during the first 35 days after its release.
The fifth season of Orange is the New Black is due to premiere on Netflix on June 9.
Earlier this month, fans were given their first glimpse of the dramatic opener for season five after last season's cliffhanger left viewers on the edge of their seats.
A riot sparked by Poussey's shocking death at the hands of one of the prison officers left inmates grief-stricken and enraged, and quickly escalated into a full-scale riot.
Feelin' the love all around the world. #PousseyForever https://t.co/aBQMaxUKjR pic.twitter.com/0w9aTmQWII

— Orange Is the New... (@OITNB) April 28, 2017
It all then came to a dramatic finale with Daya holding a gun aimed squarely at Humphrey, the sadistic guard, while the rest of the inmates shouted at her to pull the trigger.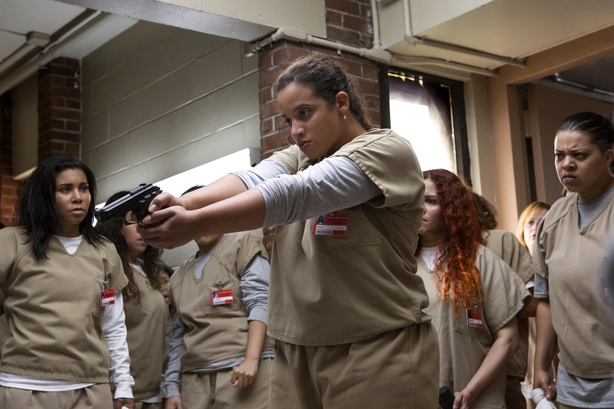 Netflix is promising that the new season will be a departure from previous years and will take place in real time over the course of just three days.
It says that the new season will see the inmates' lives "forever changed as they are emboldened to fight for redemption, resolution and the respect they deserve".