Fans of Orange Is The New Black have been given their first glimpse of the dramatic opener for season five after last season's cliffhanger left viewers on the edge of their seats.
A riot sparked by Poussey's shocking death at the hands of one of the prison officers left inmates grief stricken and enraged, and quickly escalated into a full scale riot.
It all then came comes to dramatic finale with Daya holding a gun aimed squarely at Humphrey, the sadistic guard, while the rest of the inmates shouted at her to pull the trigger.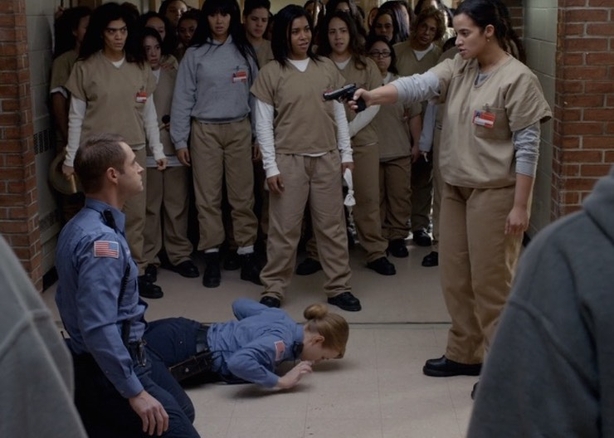 It was a gripping finale with audiences divided over whether Humphrey deserved to die - remember that horrible incident with the mouse and him forcing inmates to fight each other? - or whether new mother Daya should risk everything by taking his life and guaranteeing herself additional jail time.
Well Netflix has released the opening minute of the new season's first episode and it is back with a bang - literally!
The action picks up exactly where we left off last year......and the suspense is just as high as when we last visited Lichfield.
After that dramatic opener, Netflix is promising that the new season will be a departure from previous years and will take place in real time over the course of just three days.
It says that the new season will see the the inmates' lives "forever changed as they are emboldened to fight for redemption, resolution and the respect they deserve".
Bet that's got you interested!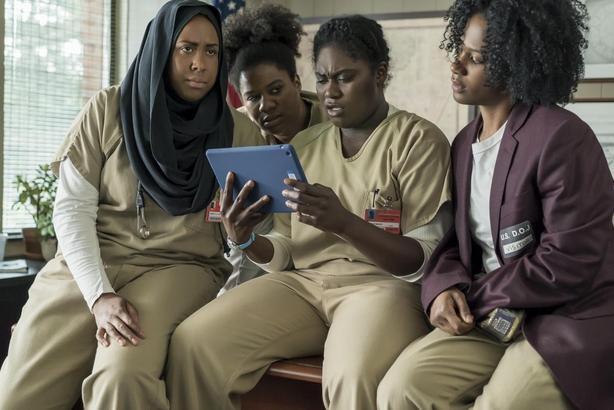 Last year the show was the most-watched show on any streaming service and was streamed over 23 million times during the first 35 days after its release.
Orange Is The New Black returns to Netflix on June 9.