Josh Brolin will be taking on the role of Cable in the Deadpool sequel, pipping Irish actor Pierce Brosnan to the part.
According to The Hollywood Reporter, Brolin was the "surprise contender" for the role after coming up against Oscar-nominated Nocturnal Animals star Michael Shannon and Stranger Things' David Harbour.
Apparently, there had also been conversations with Hollywood big-hitters Brad Pitt and Russell Crowe for the part.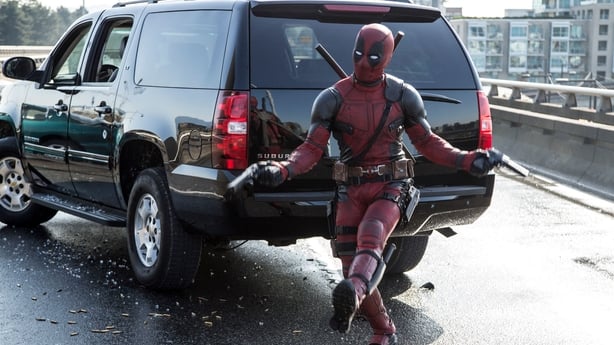 This will be the second time Brolin is playing a Marvel Comics character as he played villain Thanos in Marvel Studios movies including 2014's Guardians of the Galaxy and 2015's Avengers: Age of Ultron. He will also reprise the role for 2018's Avengers: Infinity War.
Brolin's casting news was met with some confusion from fans online due to his previous existence in the Marvel universe, with Deadpool star Ryan Reynolds playing up those anxieties with a hilarious tweet.
The f***, Fox! You can't play 2 characters in the same universe!! Josh Brolin was in Sicario and I was in Sabrina The Teenage Witch. pic.twitter.com/AQCRp1aWKg

— Ryan Reynolds (@VancityReynolds) April 12, 2017
Speculation that Brosnan was set to be cast in the Deadpool sequel as the time-travelling mutant was fired-up in January when leading star Ryan Reynolds posted a photo of himself, Brosnan and Wolverine legend Hugh Jackman in "hear no evil, speak no evil, see no evil" poses, which hinted at a big secret between them.
However, it wasn't to be for the Irish 007 star, and Brolin landed the deal, which is said to be for four films.
Cable, who has been described as the "antithesis" to the wisecracking Deadpool, is the time-travelling son of X-Men leader Cyclops who was infected with a lethal virus. He travels to the future to survive before coming back to the present as a bounty hunter.
It was previously revealed that he will have a simplified origins story to "distill him down to his essence".
Tim Miller replaced David Leitch to direct the sequel to the surprise hit blockbuster, which is scheduled to begin shooting in Vancouver in June.
Read our four-star review of Deadpool here.