Free Fire star Cillian Murphy has said that RTÉ Entertainment's assessment of his character in the crime thriller as "the smartest stupid guy in the room" is the one he'll be using himself from now on.
Set in a Boston warehouse in 1978, Free Fire tells the story of two Irishmen, Chris and Frank (Murphy and Glassland actor Michael Smiley), caught up in an ill-fated arms deal where everyone shoots first - and forgets to asks questions later.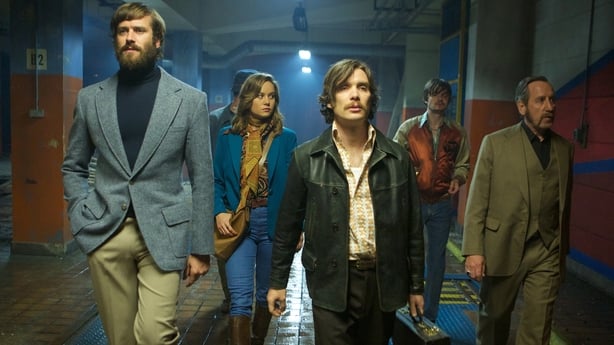 Oscar-winning Room star Brie Larson, Irish actor Jack Reynor, District 9's Sharlto Copley and The Social Network's Armie Hammer are among the other parties ducking for cover in director Ben Wheatley's (High-Rise, Kill List) acclaimed new film.
We need your consent to load this rte-player contentWe use rte-player to manage extra content that can set cookies on your device and collect data about your activity. Please review their details and accept them to load the content.Manage Preferences
"I think at the beginning all the characters have this version of themselves - how they see the meeting playing out - and I think they all see themselves in a slightly glorified way, riding off into the sunset, happy, having done one over," Murphy told RTÉ Entertainment.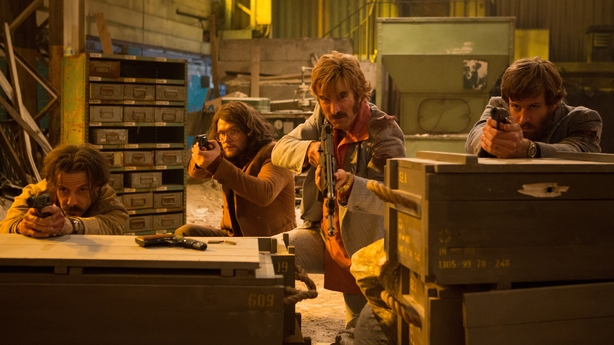 "And then slowly, as the film progresses, the layers and layers are taken off and you see the true characters revealed."
Murphy said that what interested him most about the film was the dynamic between his character and Michael Smiley's.
"The sort of 'father figure', if you want, and the 'eager young upstart'. Not that young, clearly, but you know what I mean!"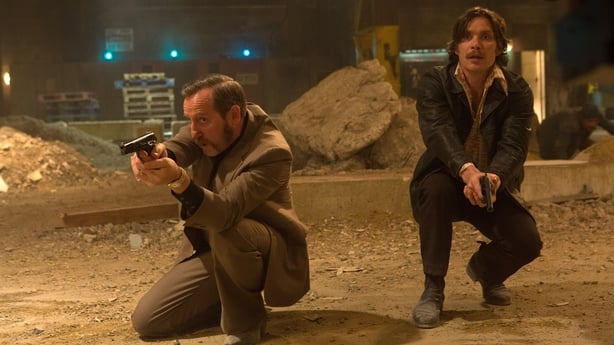 "Michael's character, Frank, is the loose cannon and I'm supposed to keep the lid on but, again, they both start behaving like the opposite of what we think they are," the Cork actor added.
Having previously described his formidable moustache in Free Fire as "basically a woman-repellent", Murphy was also asked by RTÉ Entertainment if the male cast's one-upmanship on set involved their characters' facial hair or the guns they were using.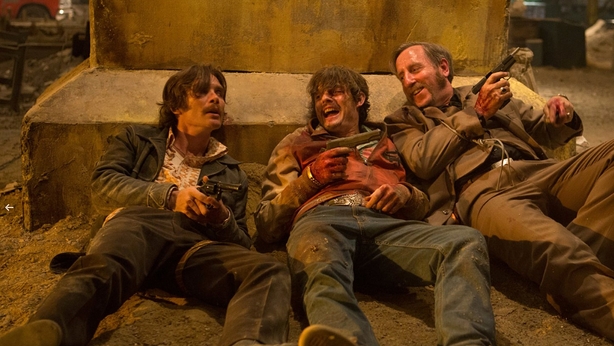 "I think it was everything!" he laughed. "It was the clothes, the hair, the guns..."
"It was the moustache that got the fee. "I don't know what he's done with it, though!"
Free Fire is in cinemas now. Read our review of Free Fire here.