Amanda Seyfried and her husband, actor Thomas Sadoski, have welcomed their first child together, a baby girl.
A representative for the actress confirmed the news to E! Online, however further details, including the newborn's name, are not yet known.
The couple revealed that they were excited about their baby's impending arrival earlier this month at the premiere of their first film together, The Last Word.
"I'm ready to go," Seyfried said on the red carpet. "I'm ready to meet the kid!", while Sadoski said, "I'm terrified but I couldn't be more excited."
The Mamma Mia! and Newsroom stars secretly tied the knot two weeks ago after becoming engaged in September.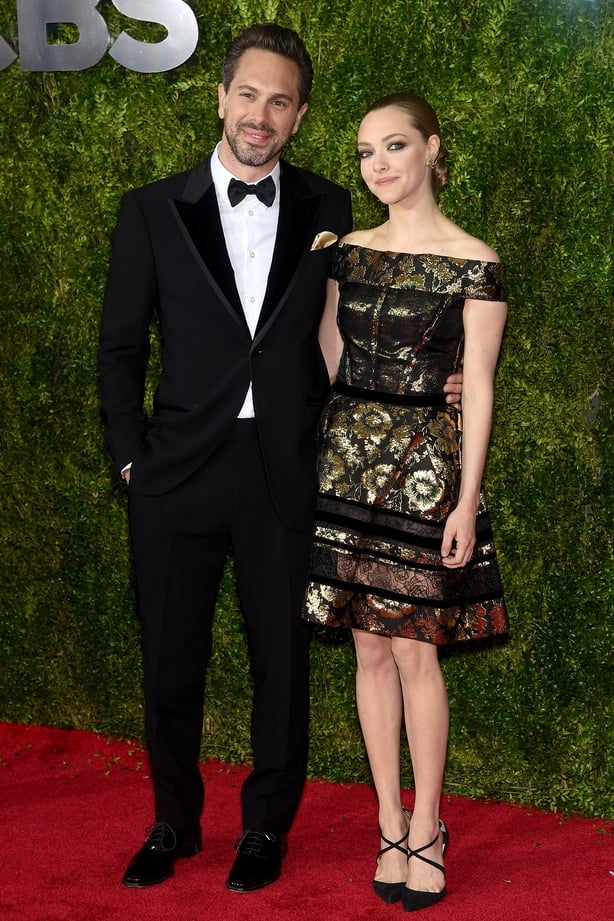 During an appearance on The Late Late Show with James Corden, Sadoski flashed his left hand to reveal the wedding band on his third finger.
A stunned Corden said: "I didn't know you got married. When did you get married?"
Sadoski revealed the day they married, and added: "We eloped, we just took off into the country with an officiant, just the two of us, and did our thing."
He said: "Listen, she's the person I love, admire, respect most in the world. I know you guys are close friends and I know that she would want you to know, so keep it quiet, don't tell anybody."
The couple first revealed they were expecting a baby together in November, when People posted a photo of the actress sporting a burgeoning baby bump on Instagram.
The Hollywood stars met in 2015 when they starred in the play The Way We Get By together, but they didn't begin dating until early 2016 when they filmed the drama The Last Word. They became engaged after six months of dating.
Seyfried previously dated actor Justin Long and her Mamma Mia! co-star Dominic Cooper. while Sadoski was married to casting director Kimberly Hope for eight years before they split in summer 2015.