Amanda Seyfried is pregnant with her first child with her fiancé Thomas Sadoski.
The happy news was revealed on People's Instagram page, who posted a photo of the actress sporting a burgeoning baby bump.
The 30-year-old Mamma Mia! star and the 40-year-old Newsroom actor confirmed their engagement last September.
The couple met in 2015 after co-starring in the stage production of The Way We Get By but they didn't begin dating until early 2016 when they filmed the drama The Last Word.
The actress previously spoke of her desire to start to a family, telling Marie Claire UK last year: "I keep feeling like my eggs are dying off.
"I need to get on it... I want a child. Badly. I want to be a mother, badly. That's what I feel. I've been feeling it for like, two years.
"I'm not ready but nobody's ready. It changes everything. So how you can ever be ready for that?"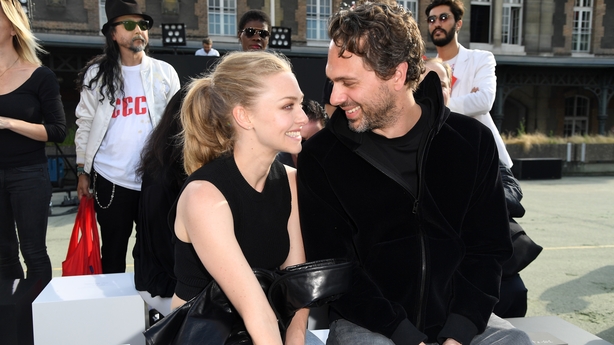 Seyfried previously dated actor Justin Long and her Mamma Mia! co-star Dominic Cooper.
The Newsroom star Sadoski was married to casting director Kimberly Hope for eight years before they split in summer 2015.