Ed Sheeran has so much love for Jedward, that he reckons "it's weird" if you don't like the Dublin duo.
The chart topping singer-songwriter and twin brothers John and Edward Grimes have been fostering a bit of a bromance since they hung out together in Canada back in 2014.
Now, the Shape of You singer has spoken about their blooming friendship, telling The Irish Sun: "I love Jedward. It's like a puppy, there is no way you can dislike Jedward.
"There is no side to them at all that's nasty - they are just nice. For people not to like them is weird."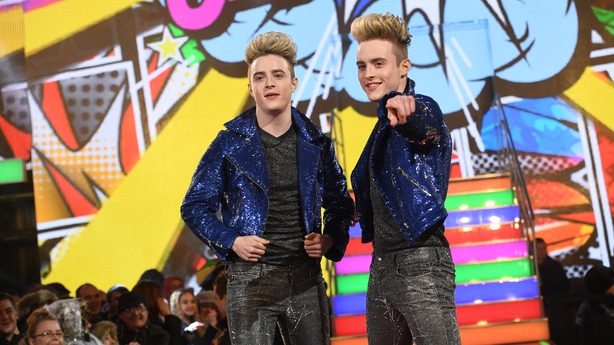 Last month, it was reported that the identical twins had lined up an electro collaboration with Sheeran for next year.
Sheeran commented on the reports: "If an EDM collaboration would happen with anyone, it would happen with Jedward."
A potential collaboration certainly sounds promising!
They first became close after Sheeran spotted the Lucan duo on the street in Canada and "kidnapped" them, ferrying them back to his hotel to watch football and hang out. Sheeran described the experience as "jepic".
Hanging out with JEDWARD now. Jepic

— Ed Sheeran (@edsheeran) January 28, 2014
"I was like, 'What the f*** are Jedward doing here?", Sheeran said of the unexpected moment he saw them in Canada.
"So I shouted out to them, 'Jedward!' and took them in my car and we went to my hotel. It was the World Cup and I was like, 'I have to watch this France game'.
"Then they just started being Jedward and started ordering Justin Timberlake vinyls on eBay – like loads of them at once.
"They were being really loud then I fell asleep and when I woke up they weren't there."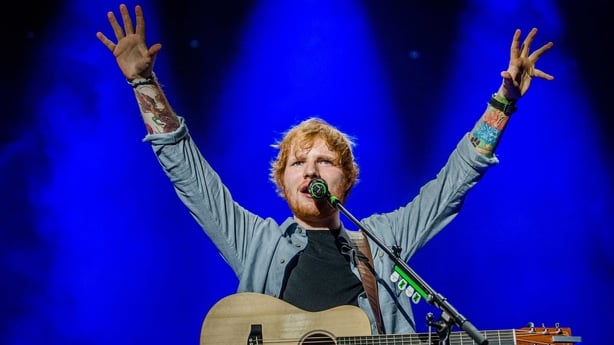 More recently, Sheeran and Jedward spent some time together when they appeared on BBC Radio 1 in February, and very aptly named themselves "Jed Sheeran".
The Castle On The Hill singer said he once declined to go to a party with Beatles megastar Paul McCartney in order to spent more time with the voluminously-haired twins.
"This is going to be a bad name drop but I once turned down a party with Paul McCartney to party with Jedward. That's a fact", Sheeran said.
Squad Goals @Edsheeran and @Scott_Mills @Chris_Stark Check out Innuendo Bingo with Jedward https://t.co/0HQTPe1aZg pic.twitter.com/au6sRyeGF1

— JEDWARD (@planetjedward) February 22, 2017
Sheeran seems to have a soft spot for the Irish having recently collaborated with Irish folk group Beoga on two tracks on his new album ÷, Nancy Mulligan and Galway Girl, which is currently topping the charts.
Read our review of ÷ here.