Colin Farrell is reuniting with The Lobster director Yorgos Lanthimos for a new series about former US Marines Lieutenant-Colonel Oliver North and the Iran-Contra arms scandal of the 1980s.
Entertainment trade publication Variety, which first reported the story, says Farrell will portray North in the as-yet-untitled Amazon series, which will chronicle how US officials facilitated the secret sale of arms to Iran in the 1980s. Iran was under an arms embargo at the time.
By selling the arms, the US wanted Iran's help to free US hostages in Lebanon. The US subsequently sought to divert funds from the sales to help fund the anti-communist Contra rebels in Nicaragua.
Vietnam veteran North, the then-deputy-director of political-military affairs for the US National Security Council, was implicated in the scandal and was dismissed by President Ronald Reagan. North was subsequently found guilty on three charges arising from the scandal but his convictions were overturned on the grounds that his televised testimony to the congressional committee investigating the scandal may have prejudiced his right to a fair trial.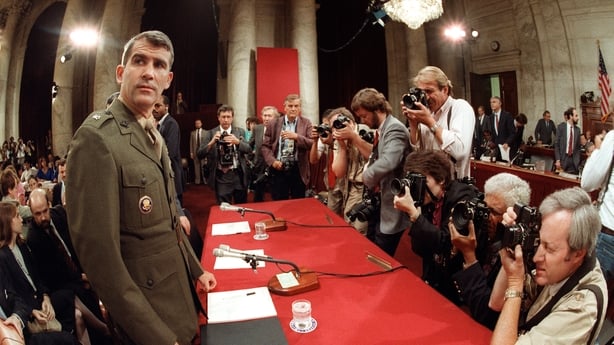 Since his retirement, North has become a presenter, author and political commentator - now the story of his involvement in the Iran-Contra scandal is set to be made into a drama series with Farrell in the lead role.
Director Lanthimos said he was "really excited" to work with his Lobster star again on "something quite different to what we have done so far".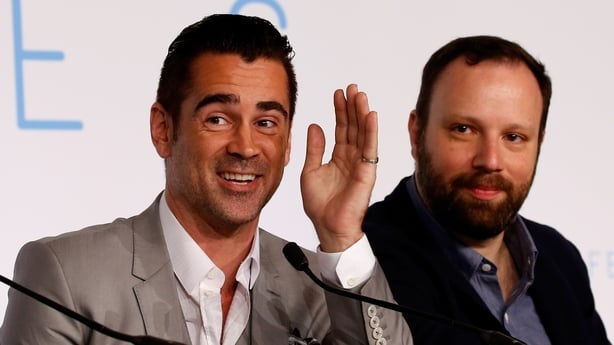 Lanthimos and Farrell have recently been working on the film The Killing of a Sacred Deer, a psychological thriller from Irish company Element Pictures which also stars Nicole Kidman, Alicia Silverstone and Love/Hate's Barry Keoghan.
Element Pictures, which was behind last year's Oscar-winning Room and the Oscar-nominated The Lobster, says The Killing of a Sacred Deer tells the story of "a young man that needs to take revenge, a doctor that has to make a decision, and his family that must survive". Farrell plays a surgeon who takes a teenager into his home - a good deed that does not go unpunished.
The Dublin actor will next be seen on cinema screens opposite Kidman in the remake of the Clint Eastwood classic The Beguiled.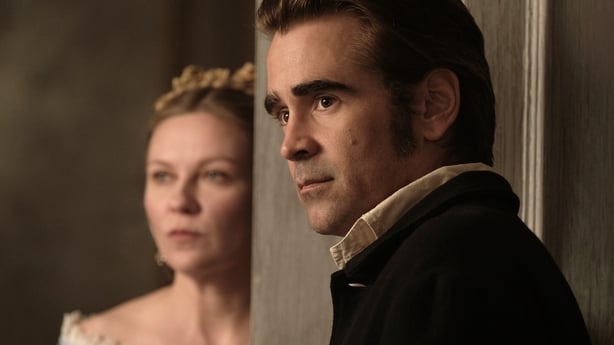 Set during the US Civil War, The Beguiled tells the story of John McBurney (Farrell), a wounded Union soldier who hides out in an all-girls boarding school in the South and worms his way into the women's affections. The film opens in Irish cinemas on June 23.
We need your consent to load this YouTube contentWe use YouTube to manage extra content that can set cookies on your device and collect data about your activity. Please review their details and accept them to load the content.Manage Preferences