Des Cahill and his Dancing with the Stars partner Karen Byrne have been speaking about how they had to fight back the tears even before they took to the floor for their dance-off on Sunday night.
The duo, the star couple in terms of entertainment for most viewers, were guests on the Ryan Tubridy Show on RTÉ Radio 1 on Tuesday, where they were still feeling a bit weepy about their Dancing with the Stars experience, with Byrne describing them as "an emotional wreck".
The duo told the host that while they knew there was "no chance" that they would see off the challenge of Aoibhín Garrihy and Vitaly Kozmin in the dance-off, their emotions still got the better of them backstage beforehand.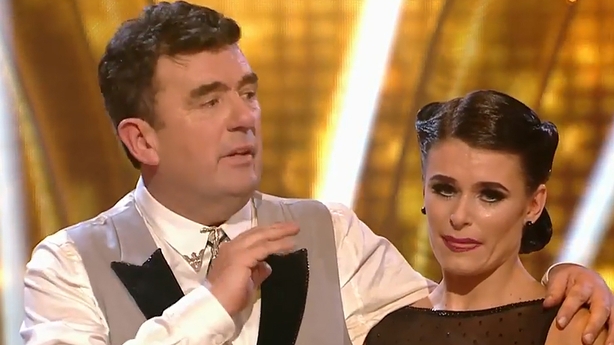 "I was trying to hold myself together before the dance-off," recounted Byrne. "And he said, 'Right Karen, let's go out and enjoy it'. As soon as he said that I was just like, 'Des, stop'. Before the dance-off even started I was bawling! 'How are we going to dance?!'
"But then Julian [Benson] the judge saw how upset I was because I started the dance with him and he said, 'Karen, dance like you never danced before. Enjoy the experience'. I looked at Des on the bike and I thought, 'Do you know what? The journey that we've had from week one...'
"I saw him on the bike, looking the business, and I said, 'This is going to be the best dance ever'. And as soon as the dance ended I was in an awful state!"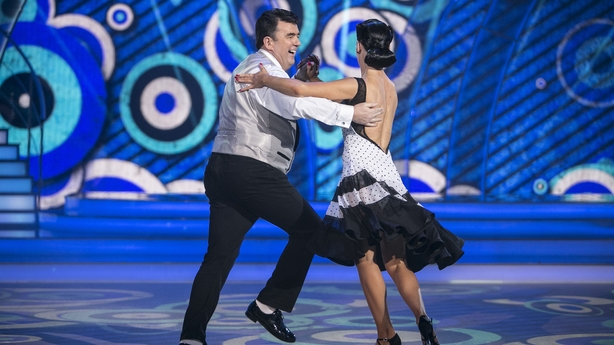 "We were second to dance-off so we had to kill time so we were just walking around," continued Cahill. "We both knew, said nothing. I said to her, 'I don't know what I'm going to do without you next week, so let's go [and enjoy it]'. And she started crying.
"The make-up was going everywhere and everybody was kind of panicking. I had expected in advance that I would get emotional because it's been an extraordinary few months. But I wasn't emotional and then she was sobbing beside me..."
What a special man who I feel so privileged getting to know. Friend for life now ? @sportsdes https://t.co/Vgt66oCiWb

— Karen Byrne (@KarenDWTS) March 13, 2017
When asked why taking part in the show had affected him so much, Cahill replied: "I think the relationship that formed between Karen and I."
"I was very uncomfortable when I heard it was a young, good-looking girl and I was conscious of my age, a fat auld fella," he continued. "People going, 'Oh Des and that young one!' and feeling sorry for her.
"Initially I didn't want to do the programme; my wife pushed me to do it for health reasons, which has turned out fantastic, because you can see I've lost a lot of weight.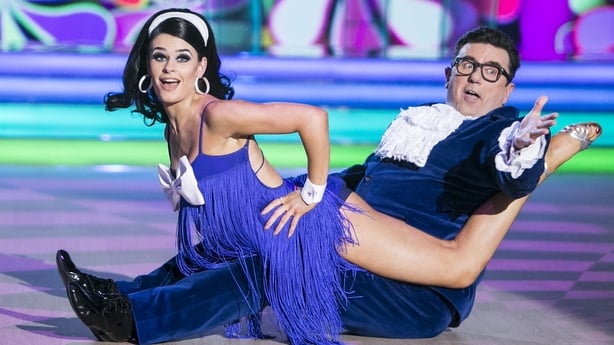 "So I was really worried how people would view us. Would I look like a dirty auld fella with this beautiful young [woman]? And then people didn't get that from us."
"This was my first time doing the show and I didn't really know what to expect from the show," added Byrne. "And to share it with somebody like you...
"Of course, [at first] I saw all the males and Des would've been probably the one where I'd say, 'Oh God, I don't know about him now!'
"But the first time we met, within ten minutes in the studio, I said, 'No he's right up my alley. Totally normal like me. No airs or graces'. I wouldn't want to share my experience with any of the rest of them. They're all lovely, but not Dessie."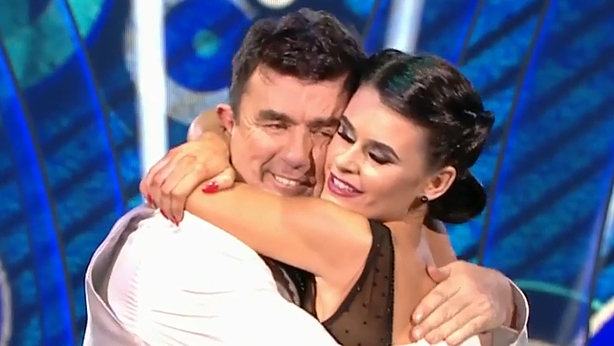 Byrne and Cahill will be reunited for the Dancing with the Stars final on Sunday March 26. The semi-final takes place this Sunday at 9.30pm.