Des Cahill has said he was "emotional, but not sad" after departing Dancing with the Stars at the quarter-final stage.
Speaking to RTÉ Entertainment following his departure from the competition, 'Dancing Dessie', as he was known during his time in the competition, said, "I had great support from my colleagues, and all those people who were voting for me - there were clearly a lot of people at home voting for me and that was humbling"
"I was emotional but not sad," he said, "Karen was a bit emotional before the dance-off, so I just said 'you are unbelievable, I don't what I would've done without you.'"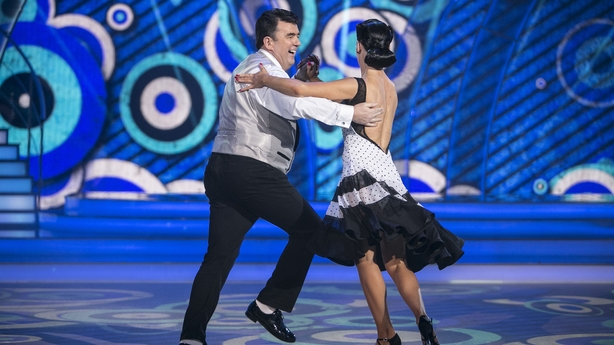 Des admitted that he didn't think he would make it through this week after finding himself in the dance-off, after his combined score from his dance, the audience vote, and the Ballroom Blitz, wasn't enough to keep him out of it.
"Everybody knew we weren't going to survive the dance-off," he said, "the whole room knew it, but we danced it, it was great, the whole room was cheering us on so I loved it".
For Des, the competition proved tough, given the highly active and energetic nature of the competition, many, including himself, didn't think he would get quite as far as he did, however, he proved so many wrong in the process; Something which judge Julian Benson described as "Inspirational".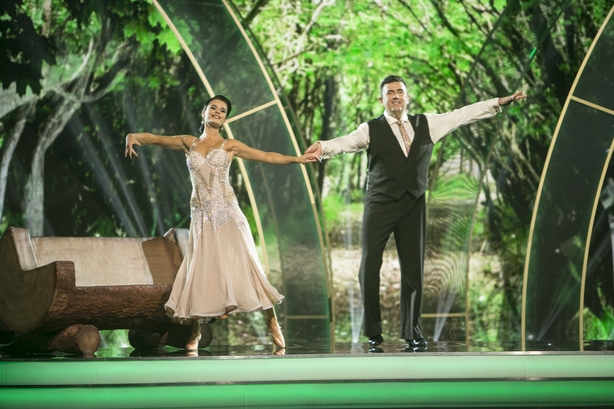 Des described the tough training and learning involved from the very start, and admitted that for him, getting to the quarter-final was "unbelievable".
"The constant learning was difficult, at the start it was really difficult and some lads were taking to it not a bother," he said, "but I'm much older than the others, not as mobile as the others, but I had no problems with concentration or anything in the last few weeks."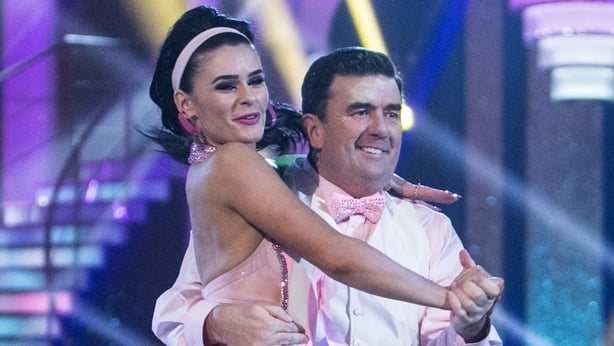 He heaped praised on dancing partner Karen Byrne for helping him to get as far as he didm saying, "Karen deserves all the credit for getting me this far – for me to get to week 10 is unbelievable.
"My big thing was, I had one aim which was 'could I survive the first few weeks', and I got to week 10, and the competition is over in 2 weeks.
While he had improved immensely week-on-week, Des' improvement wasn't reflected every week on the score cards; yet despite this he has no complaints about the judges, and also admitted that it was his time to leave the competition.
"They didn't always have to give me such a low [score], I thought deserved to be better but I've no complaints about the judges at all," he said, "I was the right man to go – it's time for me to move on."
It's an emotional night as we say goodbye to @sportsdes and @KarenDWTS as they take to the dancefloor for one last time #DWTSIrl 👏👏😭😭 pic.twitter.com/OAXbMKh1dU

— RTE One (@RTEOne) March 12, 2017
Des also said the race for the Glitterball trophy is too tight to call, although he made reference to Kerry's hard-to-beat exploits in Croke Park in backing Aidan O'Mahony to be a contender.
"I'm with Aidan O'Mahony right now and he's doing the Kerry thing, he is in Croke Park and once they're in Croke Park they're hard to beat," he said, "but the reality is it's very hard to call - I'd say the bookies will even consider their betting now that he'll do it.
"Denise is looking better, it was interesting seeing Aoibhín getting some top marks and ending up in the dance-off, so her and Vitali will be way up for it next week," he said, "Dayl is doing fantastic – Dayl is growing every week, I'm delighted for the four of them, I really really like them all.
"The pros were great, they were a lot of fun, there was a lot of fun in the background, I was a lot older than everyone else, but I fell in very well with all the younger lads and girls."