Kong: Skull Island star Toby Kebbell has said that his co-star Tom Hiddleston is like an "action hero in real life", jokingly complaining that he's too handsome.
The British actors star in the new Kong reboot after first appearing together onscreen in Steven Spielberg's 2011 drama War Horse.
Speaking to RTÉ Entertainment in London, Kebbell opened up on reuniting with The Night Manager star.
"It was terrible, I dislike him immensely", Kebbell deadpanned, before conceding, "It was nice to see him [but] I'm glad I'm not doing interviews with him, because boy can he talk!"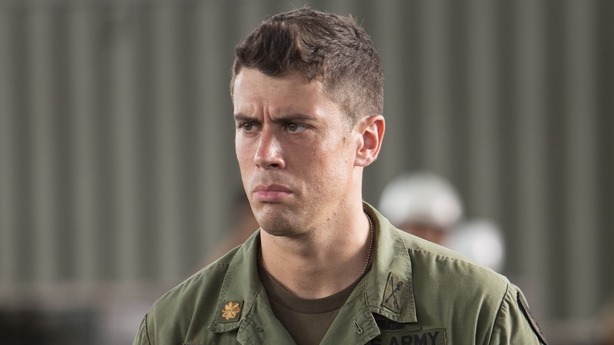 Kebbell went on to joke that Hiddleston's good looks can become grating after a while, saying: "He's irritating, he's like an action hero in real life.
"He picks things up and you're like 'What's wrong with your face? Oh you're just handsome aren't you'. It's irritating when someone's so handsome", he laughed.
The British stars appear in Jordan Vogt-Roberts' adventure epic alongside some of Hollywood's finest including Brie Larson, Samuel L. Jackson, John Goodman and John C. Reilly.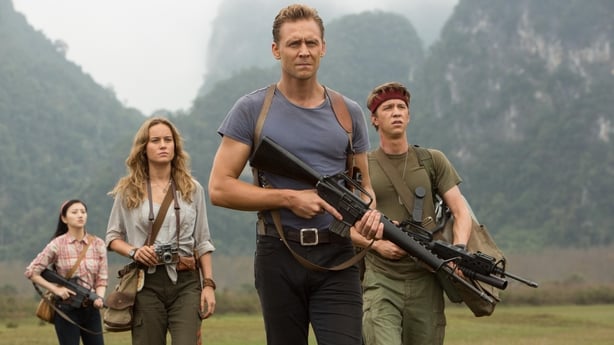 Kebbell said the cast forged a strong bond in part because of the nature of the shoot, which took them to isolated locations in Australia, Hawaii and Vietnam.
"There was an element right at the beginning where we were supposed to get together and work on some improv to try and bond, but actually by the time we all sat there and were waiting for the guy to come and start the session we were all giggling so much", Kebbell said.
"It's that adversity as well. There was no going back to trailers or any of that business because we were so isolated. It bonds you, or it tears you apart, and this time it bonded us."
Kebbell next projects include a "hurricane heist" from Rob Cohen and the comedy A Female Brain by American star Whitney Cummings.
"It's a hilarious film", he said. "She's working on editing right now, she directed, starred in it and I got to play her love interest, so that was nice."
Kong: Skull Island is out in cinemas now, read our review here.
We need your consent to load this YouTube contentWe use YouTube to manage extra content that can set cookies on your device and collect data about your activity. Please review their details and accept them to load the content.Manage Preferences