Brie Larson has revealed that she is eager to reunite with Irish director Lenny Abrahamson after working together on the Academy Award-winning film Room.
The American star won the Best Actress Oscar for her performance in the acclaimed 2015 film and said she would jump at the opportunity to work with Abrahamson again.
We need your consent to load this rte-player contentWe use rte-player to manage extra content that can set cookies on your device and collect data about your activity. Please review their details and accept them to load the content.Manage Preferences

Speaking to RTÉ Entertainment in London at the junket for her new film Kong: Skull Island, Larson said: "Are you kidding me? He's like my favourite person in the whole world! All I want to do is work with him!"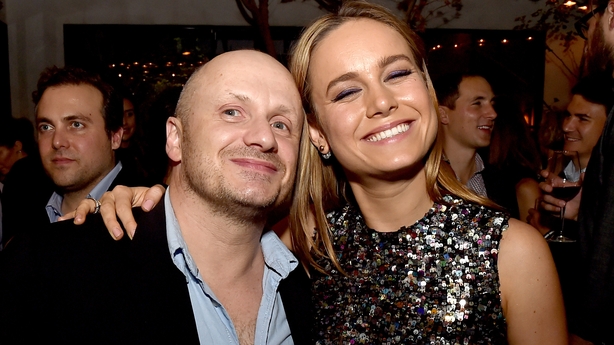 Larson, who won her Academy Award mid-way through the shoot for the new Kong reboot, also commented on the bizarre experience of flitting between filming in isolated locations in Vietnam, Hawaii and Australia and attending glamorous awards ceremonies in Los Angeles.
"[It was] really wild!" she said. "During the week I would just be in the jungle covered in dirt and sweating and running.
"Then on Friday night I'd grab my little rolly suitcase and fly overnight to LA and then get scrubbed down, get all the fake dirt off my body and put on a gown and sit there in the audience at an awards show going, 'How did I get here?!' And then Sunday get back on a plane and I was back in the jungle by Monday."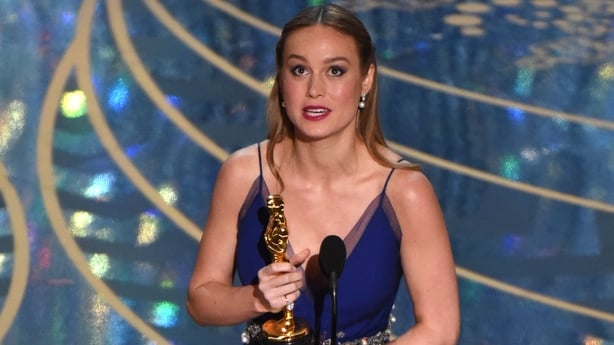 Larson stars alongside Tom Hiddleston, Samuel L Jackson and John C Reilly in the adventure epic Kong: Skull Island playing Mason Weaver, an anti-war photojournalist who joins a dangerous expedition to an uncharted island.
Mason's outlook contrasts sharply with the other characters in the film.
"I think she has a really unique perspective in this film because it is completely different than the rest of the characters," Larson explained. 
"She's kind of the voice of reason through this and the only one who doesn't hold a weapon and brings compassion and humanity into the film.
"I think that that's the thing ultimately that saves her. It's not force, it's not aggression, it's not a weapon; it's connecting with her heart with another thing."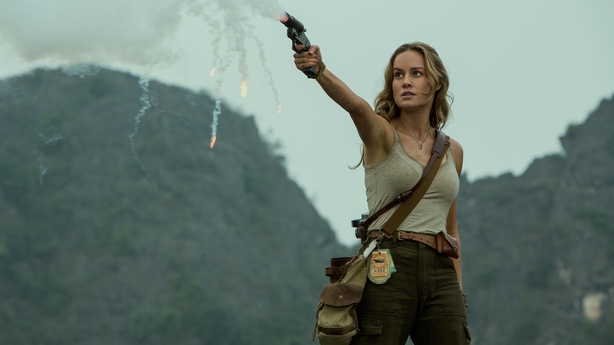 Larson welcomed the fact that there is no love story shoehorned into the Kong: Skull Island plot, saying: "To me one of the messages of this film is that you can go to great lengths to try to protect and care for someone and it doesn't have to be a romantic relationship.
"We all have relationships like that, I hope, in our lives that are so meaningful that we would go to the end of ourselves in order to protect them. And it doesn't necessarily mean there's romance love, there's lots of different kinds of love."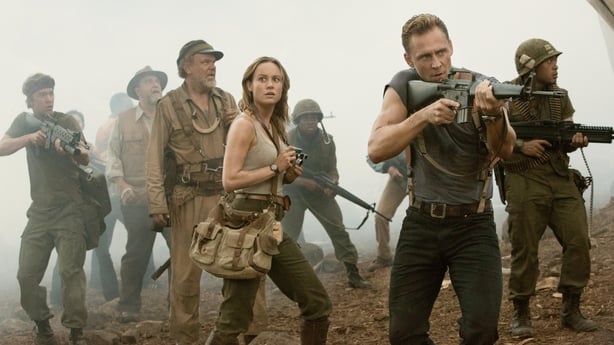 It was confirmed at Comic-Con in July last year that Larson would be heading up Captain Marvel, the first female-led superhero movie from Marvel.
Although details of the movie are being kept tightly under wraps, Larson said the enthusiasm among fans for the film is inspiring.
"It's big shoes to fill, which is really exciting, that's kind of the best part. I love how many fans there are and how excited people are and I can't wait to get started", she said.
Call me Captain Marvel. pic.twitter.com/IgqRIb9ijM

— Brie Larson (@brielarson) July 24, 2016
Kong: Skull Island hits cinemas on March 9, watch the trailer below.
We need your consent to load this YouTube contentWe use YouTube to manage extra content that can set cookies on your device and collect data about your activity. Please review their details and accept them to load the content.Manage Preferences