John C Reilly, who brings is irrepressible brand of humour to the new monster bash Kong: Skull Island, has revealed that he's trying to get Irish citizenship.
Speaking to RTÉ Entertainment in London, the Chicago-born actor, whose father is of Irish descent, reminisced on his time filming The Lobster in Kerry, and said he hopes to return to Ireland "as soon as possible".
"I'm trying to get citizenship there right now," he said, adding with a laugh, "I hope someone has the good sense to send me a passport."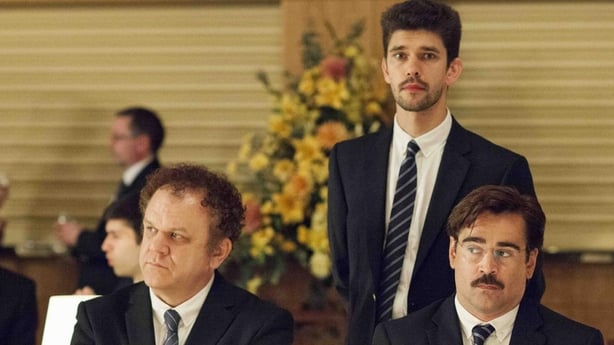 The actor has previously spoken about his links with Ireland in an interview on The Late Late Show in 2013, saying he had a "very Irish upbringing, I think I had 35 first cousins", adding that they had a reputation for being "insane".
We need your consent to load this YouTube contentWe use YouTube to manage extra content that can set cookies on your device and collect data about your activity. Please review their details and accept them to load the content.Manage Preferences
In his latest film, Jordan Vogt-Roberts' new adventure epic Kong: Skull Island, Reilly stars alongside fellow A-listers Tom Hiddleston, Brie Larson and Samuel L. Jackson as a World War II veteran who has been stranded on the titular island since his plane crash landed there 28 years ago.
Asked if he enjoy playing a man teetering on the edge of sanity, Reilly deadpanned:  "Typecasting, I guess" and added, "Yeah it was a lot of fun to play, I love that World War II era, the clothes and the music, the slang of the time, and I like the way men were kinda "can-do" men back then."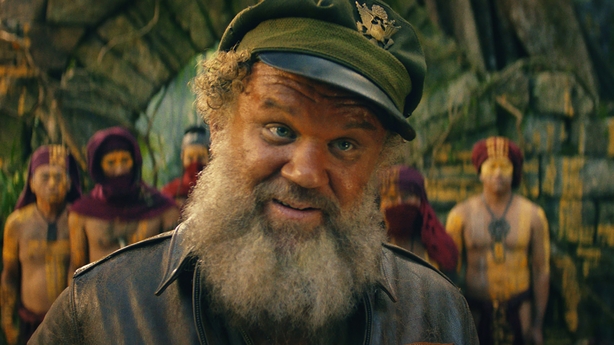 The actor was encouraged to improvise during the shoot, something that Reilly says is becoming more frequent.
"For better or for worse, I'm starting to have that reputation now because I've done a lot of improvisation in movies in the past so usually when people cast me in something they know what they're getting and they're asking that of me in most cases, and that was definitely true this time", Reilly said. 
"It was such a wild character that Jordan wanted me to make it my own and anytime something inspired me, or some crazy thought came into my head, he encouraged me to let it out!"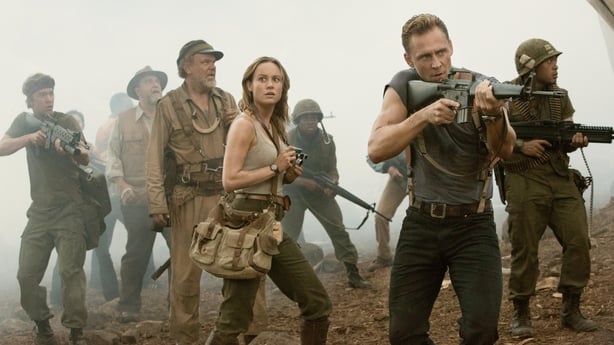 The movie was shot in various locations across Australia, Hawaii and parts of Vietnam that had never been captured on film before, which Reilly said was "really cool". "The people in Vietnam were so happy we were there, it was really a lot of fun", he said.
So a big change from filming in Kerry? "Not a big difference ironically", he said, laughing. "No of course [there are]. Both very green places, a lot of water, lot of islands and little rocky outcroppings, but pub life's a little better in Kerry, I'll say that and it was a little easier for me to get around in Kerry because I speak the language, or at least one of the languages.
"It's tough to compare the two but I had a good time in both places."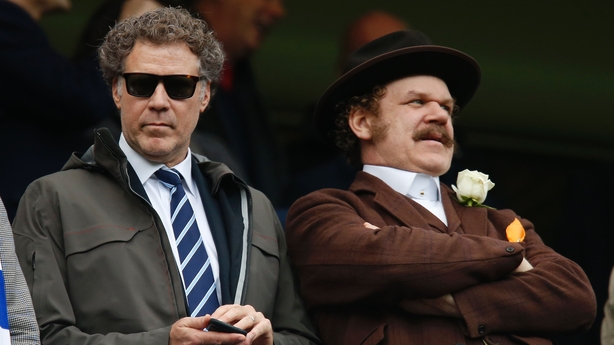 The actor has just wrapped filming on a new take on the Sherlock Holmes tale with his frequent collaborator and friend Will Ferrell.
Reilly told us what to expect from the film.
"It's a comedy version of Sherlock Holmes, but done very accurately, except for the ridiculous, absurd comedy parts of it. Our dress and the scenic design looks like a very classic 1890s Sherlock Holmes, but of course Will and I get up to a lot of mischief in it."
Kong: Skull Island is in cinemas now.
We need your consent to load this YouTube contentWe use YouTube to manage extra content that can set cookies on your device and collect data about your activity. Please review their details and accept them to load the content.Manage Preferences