Brian Cullinan and Martha Ruiz, the accountants at the centre of the Best Picture blunder at Sunday's Oscars, have been given bodyguards to protect themselves and their families after allegedly receiving death threats.
Accountancy firm PricewaterhouseCoopers (PwC) said security was provided at the homes of both of their employees following the screw-up, in which an envelope mix-up led to the announcement of the wrong film as best picture winner during the live TV broadcast.
According to TMZ, the pair have been receiving death threats and social media abuse after the biggest blunder in Oscars history.
Academy president Cheryl Boone Isaacs has said Ruiz and Cullinan will not be used at future ceremonies following the massive mix-up.
In a gaffe on Sunday that stunned the Dolby Theatre crowd in Hollywood and a television audience worldwide, presenters Warren Beatty and Faye Dunaway were handed the wrong envelope for the movie industry's top award, Best Motion Picture.
Brian Cullinan, the PwC auditor, has been blamed for the biggest mistake in Oscars history, after the accountancy firm disclosed he personally handed Warren Beatty the wrong best picture envelope and then failed to correct the mistake quickly enough.
The mishap led to La La Land being named Best Picture instead of the actual winner Moonlight.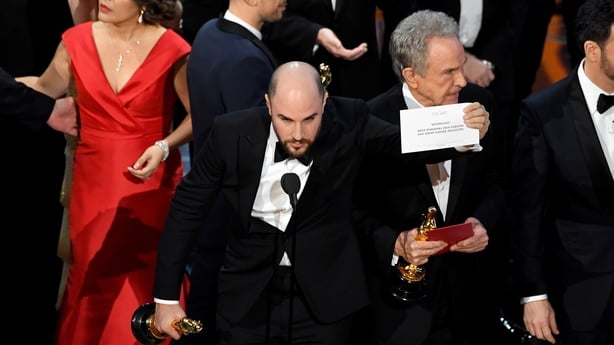 It has now been announced that Cullinan and his colleague Martha Ruiz will never be used at the Oscars again.
Boone Isaacs also told the Associated Press that the Academy's relationship with PwC is under review.
Variety has reported that while Cullinan and Ruiz will no longer participate in any future Oscars ceremonies the firm oversees, they will remain on as partners in the company.
The error occurred shortly after another major mistake was made at the ceremony when film producer Jan Chapman's image was used wrongly during the In Memoriam section of the event.
Chapman's photo was used in the film sequence during the 89th annual ceremony to represent her friend, Australian costume designer Janet Patterson, who died in October.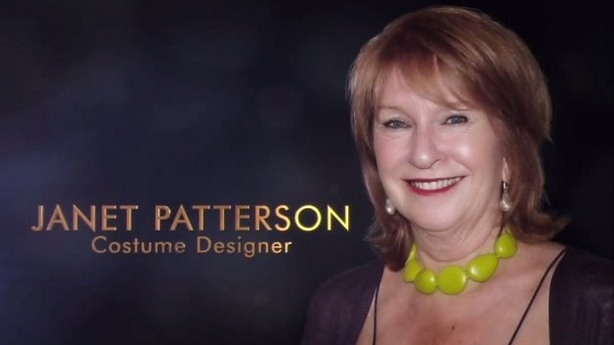 The Academy posted an image of Patterson on its Instagram account on Wednesday and published a corrected version of the montage on its website.
In a statement, it said: "We sincerely apologise to producer Jan Chapman, whose photo was mistakenly used in the Oscars In Memoriam tribute for her colleague and dear friend, the late Janet Patterson.
"Janet, an Academy member and four-time Oscar-nominated costume designer, was beloved in our community.
"We extend our deepest apologies and condolences to the Patterson family."
We need your consent to load this Instagram contentWe use Instagram to manage extra content that can set cookies on your device and collect data about your activity. Please review their details and accept them to load the content.Manage Preferences
Australian film producer Chapman said she was "devastated" that her image was used in place of her "great friend and long-time collaborator".
She told Variety: "I had urged her agency to check any photograph which might be used and understand that they were told that the Academy had it covered.
"Janet was a great beauty and four-time Oscar nominee and it is very disappointing that the error was not picked up. I am alive and well and an active producer."