There may not have been any Irish winners at Sunday's Oscars but a dad and daughter from Carlow definitely had luck on their side.
During the 89th Academy Awards, passengers on an open-top bus tour of Hollywood received the surprise of a lifetime when they were unexpectedly guided through the Dolby Theatre, where the glitzy ceremony was taking place.
Host Jimmy Kimmel said the unsuspecting tourists had been told they were being taken to an exhibition of iconic Oscar dresses, but instead they found themselves caught up in an epic skit.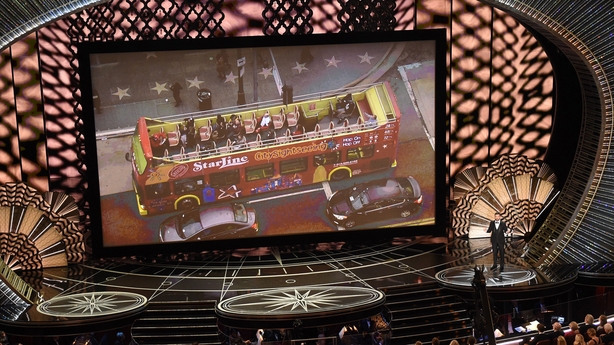 Among the eight lucky celeb-spotters on the tour bus was Aer Lingus cabin crew employee Lisa from Co. Carlow who decided to bring her legend of a dad, Tom, on a quick visit to LA during a three day lay-over.
Speaking on The Eoghan McDermott Show on Wednesday, 2FM's Stephen Byrne who was in LA covering the Oscars, explained how the hilarious situation unfolded.
"They thought that they were going to go behind-the-scenes and see some of the dresses from previous years and see some previous awards that had been given out.
"They were given phones and they were led down this alleyway. There was a big door at the end that said 'Oscars 2017' above it.
"They were like 'let's take a photo of this because no one is ever going to get to see this or believe that this actually ever happened to us'.
"Little did they know that on the other side of that door was hundreds of millions of people watching the Oscars - and the biggest stars in the entire world!"
To make the awesome story even better, Stephen just happened to be on the same flight home as Lisa who was working, and her dad.
"I just went with my daughter for the three nights," Tom told Stephen. "The biggest surprise of the trip was just walking into the Oscars, and being in that room with the most famous people and richest people in the world.
"It's still not kicking in," he added.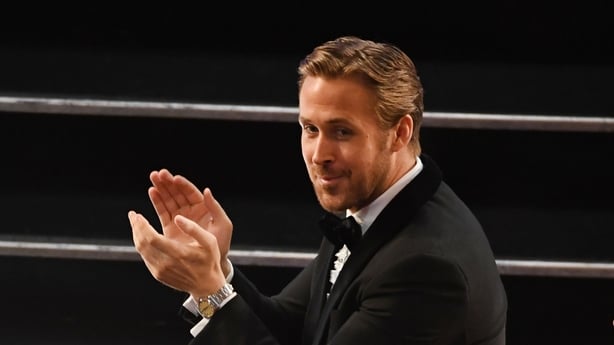 The shocked pair both got to meet all the A-list stars and Tom even got to shake hands with Oscar nominee Ryan Gosling.
"He was the proper gentleman. He was very kind and nice. He just got up and shook hands with everyone," Tom added.
If an Irishman says Ryan Gosling is sound, it has to be true!