Jimmy Kimmel poked fun at US president Donald Trump as he delivered a politically charged opening monologue as host of the Academy Awards.
Kimmel joked about Trump's criticism of Meryl Streep, who was invited to stand for a round of applause from the Oscars' audience.
On stage Kimmel said: "This broadcast is being watched live by millions of Americans and around the world in more than 225 countries that now hate us.
"I want to say thank you to President Trump. I mean remember last year when it seemed like the Oscars were racist."
For all the red carpet action as it happened, click here.
Addressing potential award winners, Kimmel said: "Some of you will get to come up here tonight and give a speech that the president will tweet about in all caps during his 5am bowel movement."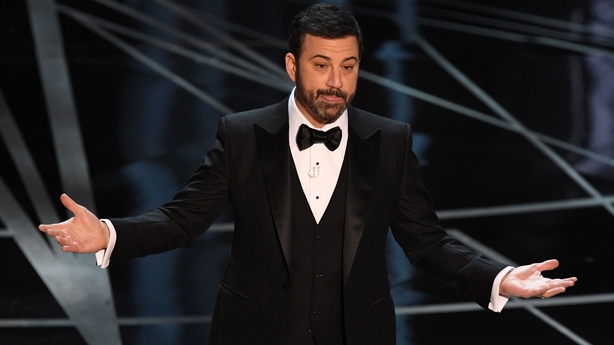 In a more serious tone Kimmel told the audience: "There are millions watching right now and if every one of you took a minute to reach out to someone you disagree with and had a positive, considerate conversation, not as liberals or conservatives but as Americans, if we all did that we could make America great again. It starts with us."
Twenty-time Oscar nominee Streep was branded "overrated" by Trump after her critical speech at the Golden Globes last month.
Turning to the actress, Kimmel joked: "Of all the great actors in Hollywood, one in particular has stood the test of time for her many uninspiring and overrated performances.
"May I say from her mediocre early work in The Deer Hunter and Out Of Africa to her underwhelming performances in Kramer Vs Kramer and Sophie's Choice, Meryl Streep has phoned it in for over 50 films over the course of her lacklustre career.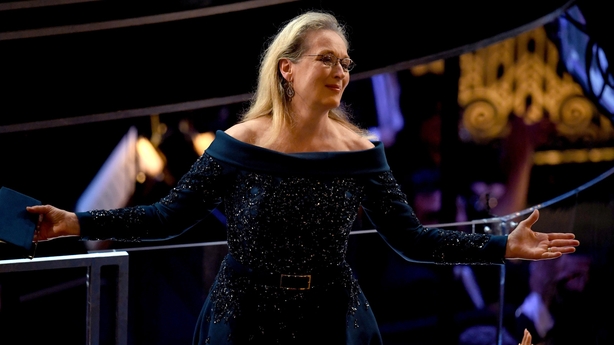 "Meryl, stand up if you would, please join me in giving Meryl a totally undeserved round of applause.
"The highly overrated Meryl Streep everyone. Nice dress by the way - is that an Ivanka?"
We need your consent to load this YouTube contentWe use YouTube to manage extra content that can set cookies on your device and collect data about your activity. Please review their details and accept them to load the content.Manage Preferences
Matt Damon and Mel Gibson were also the butt of jokes during Kimmel's routine.
On Gibson, Kimmel said: "The country is divided right now. People have been telling me it's time to bring everyone together; you need to say something to unite us.
"I can't do that. There's only one Braveheart in this room and he's not going to unite us. Mel you look great, I think the Scientology is working."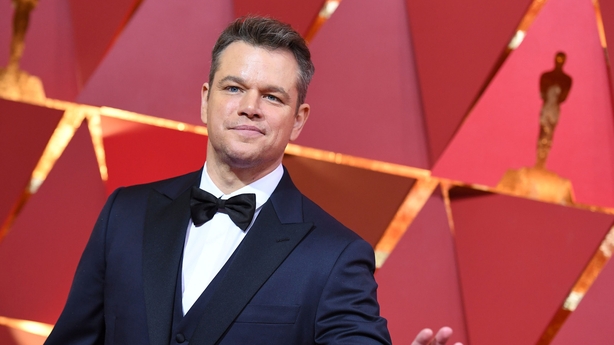 Referring to his long-running feud with Damon, who produced Manchester By The Sea, Kimmel said: "Matt could have taken that lead actor part for himself but he didn't, he gave that role to Casey Affleck, his childhood friend.
"He handed what turned out to be an Oscar calibre role over to his friend and made a Chinese ponytail movie instead and that movie The Great Wall went on to lose 80 million dollars."
For a full list of winners from the 89th Academy Awards click here
You can watch The 89th Academy Awards on RTÉ 2 tonight at 9.30pm