Des Cahill has said he is hoping to be able to take to the floor on Dancing with the Stars this Sunday after an awful week on the injury front.
The RTÉ Sport presenter has been trying to keep the best side out, despite having fluid on the knee, a calf strain, conjunctivitis and a sinus infection.
In an update on his progress on Twitter, he said he is hoping the "great efforts" of his doctor will see him back on the floor in time for Sunday's show on RTÉ One, even though their training has been thrown into chaos. 
Hoping the great efforts of Dr Conor O'Brien in Santry Sports Clinic will get me back dancing for #DWTSIrl on Sunday! pic.twitter.com/3UaAkzGDy9

— Des Cahill (@sportsdes) February 16, 2017
If 'Dancing Dessie' has recovered enough to take to the floor on Sunday evening, he will be dancing the Samba to Engelbert Humperdinck's Quando, Quando, Quando.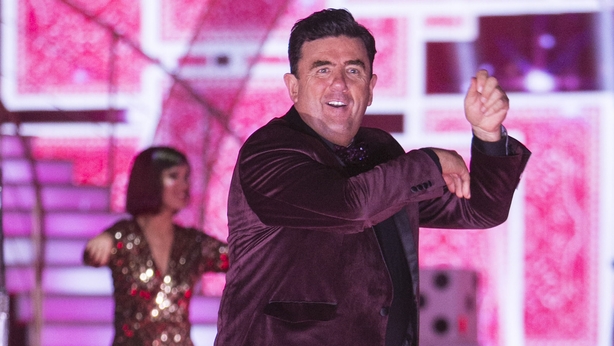 On Friday morning, he shared a picture of a man in plaster cast from head to toe - apart from his right leg.
"My good leg is fine... but still getting other treatments," joked Cahill. 
Ah thanks a mil @denisemcactress  - my good leg is fine...but still getting other treatments..😂😂 #DWTSIrl pic.twitter.com/ply1D05y0V

— Des Cahill (@sportsdes) February 17, 2017
Speaking to RTÉ Entertainment recently, Cahill admitted that combining training with work was "killing him".
"I was home around twenty-past-eleven Monday night," he recounted.
"I was in work at half five on Tuesday morning, left [for training], got home again at 8pm. Then back in at half five this morning."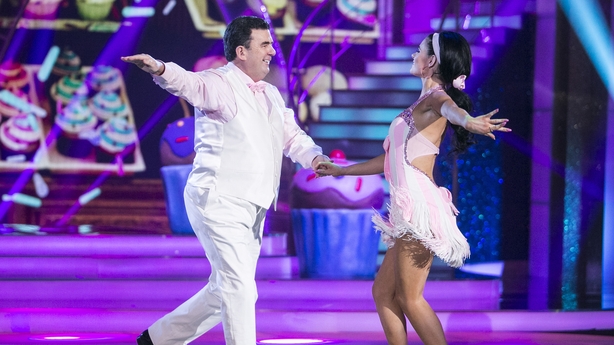 There's no chance of a bit of a break on Saturdays, either.
"Saturday we're all there in Ardmore for the rehearsals but I've to come in and do a four-hour Saturday Sport programme," he explained.
"My age and lack of fitness is [sic] a disadvantage but the biggest one, I find, is trying to combine it. I didn't realise there'd be so much involved."
Dancing with the Stars, Sunday, RTÉ One, 6.30pm