There are fears that Des Cahill may not be able to take part in Dancing with the Stars this Sunday due to illness and injury.
The RTÉ Sport presenter is enduring a miserable week with conjunctivitis, a sinus infection, fluid on the knee and a calf strain.
He has been told to rest by a doctor and has been unable to train this week.
So Des got sick trying to keep up with his much younger and cooler new friends. He'll probably ask where he can get ripped jeans next... pic.twitter.com/knvvD1JDYA

— Paul Cahill (@paulcahill13) February 15, 201
If Cahill is well enough to take to the floor on Sunday night he will be dancing the Samba to Engelbert Humperdinck's Quando, Quando, Quando.
The three remaining boys in #DWTSIrl are on a #Valentines outing with each. The middle guy is in a boy band! pic.twitter.com/OTiE067efi

— Des Cahill (@sportsdes) February 14, 2017
Speaking to RTÉ Entertainment recently, Cahill admitted that combining training with work was "killing him".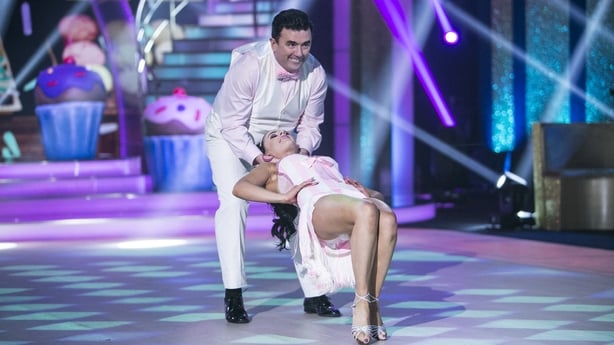 "I was home around twenty-past-eleven Monday night," he recounted. "I was in work at half five on Tuesday morning, left [for training], got home again at 8pm. Then back in at half five this morning."
There's no chance of a bit of a break on Saturdays, either.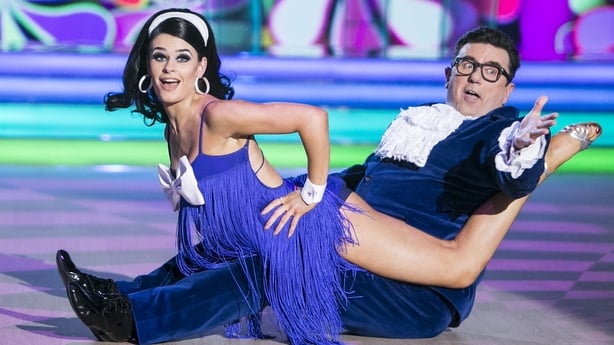 "Saturday we're all there in Ardmore for the rehearsals but I've to come in and do a four-hour Saturday Sport programme," he explained. 
"My age and lack of fitness is [sic] a disadvantage but the biggest one, I find, is trying to combine it. I didn't realise there'd be so much involved."
The broadcasting veteran also revealed to RTÉ Entertainment that it's "unbelievable" how women are reacting to him since he took to the floor for Dancing with the Stars.
"They shout out windows of cars at me - in a fun way. They're reacting to 'Dancing Dessie' rather than Des Cahill, the sports presenter."
Dancing with the Stars, Sunday, RTÉ One, 6.30pm