Comedian Des Bishop has said he has "no regrets" about taking part in Dancing with the Stars despite his shock elimination from the RTÉ One show on Sunday night.
Bishop and professional partner Giulia Dotta had been in third place on the leaderboard, with judge Brian Redmond saying Bishop was "becoming a contender". But when the public votes were combined with the judges' scores his time on the dancefloor was up.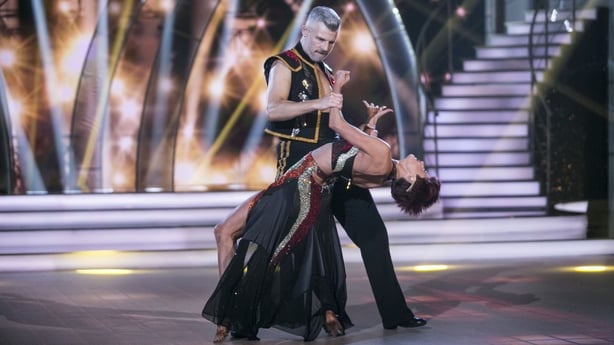 Speaking to Ryan Tubridy on RTÉ Radio 1 on Monday, Bishop said he had never been so happy to hear boos in all his life.
"I don't know if it came across on the TV but there was quite strong booing," he recounted. "It was a unique vibe in my career, I have to say, when we got voted off last night.
There was boos, there was silence and then there was a massive standing ovation. It was kind of fun. Drama-wise, it was fun."
We need your consent to load this Facebook contentWe use Facebook to manage extra content that can set cookies on your device and collect data about your activity. Please review their details and accept them to load the content.Manage Preferences
Bishop, who came to the defence of fellow contestant Des Cahill on the show on Sunday night, said that he feels his namesake is getting "too much of a hard time" from the judges and people watching the show.
"Yes, he's only walking 'round the floor, but he's got something in his face. He's got this likeability. That is a thing," the comedy star continued.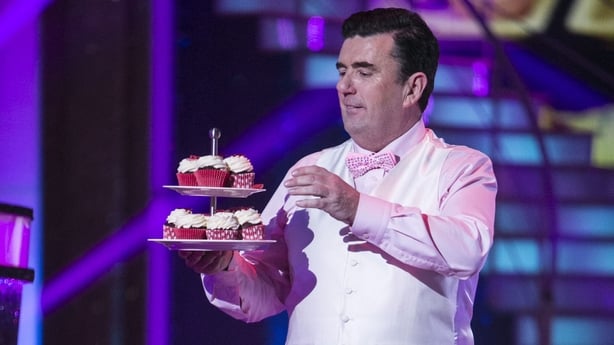 "He's entertaining, but at the end of the day people also have to go, 'What do you want to see? You want to see good dancing or you want to see that type of entertainment?'"
Bishop labelled the public vote "a weird thing" and said the show is "not even a personality competition". 
"It's parochial," he explained. "It's local - people campaign in their local areas. Some people have Irish dancers [as partners], that's an advantage. It is what it is. It's not even a personality competition; it's a 'texting a gazillion times competition'."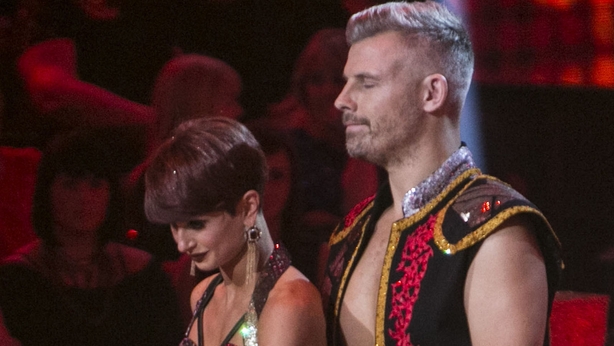 When asked by Tubridy if there were any regrets about the way things had turned out, Bishop replied: "First of all, how can I regret it?
"We have an amazing friendship, myself and Giulia, and that in itself would be worth it. But also, the dances that I learned and the fun that we had, like, it is so much fun.
The only thing I'm disappointed about is that I get such a high for that 90 seconds and the sort of half-hour after it. It is very exhilarating."
"The great thing about my life is I am on tour all the time," he added. "So I will be going onstage, I'll be talking about this, I'll still be performing.
"This was fun but I am an entertainer every day of my life so I will continue entertaining. I just won't be doing it with my footwork; I'll be doing it with my mouth."
Dancing with the Stars continues on Sunday on RTÉ One at 6.30pm.