Multi-Grammy-winner Adele has fuelled speculation that she has tied the knot with long-term partner Simon Konecki by thanking her "husband" onstage at the awards show in Los Angeles.
Accepting her Album of the Year award - one of five gongs she took home on the night - Adele said: "I appreciate it, the Academy, I love you, my manager, my husband and my son - you're the only reason I do it."
The 28-year-old superstar and 42-year-old Konecki have been together since 2011 and have a four-year-old son, Angelo.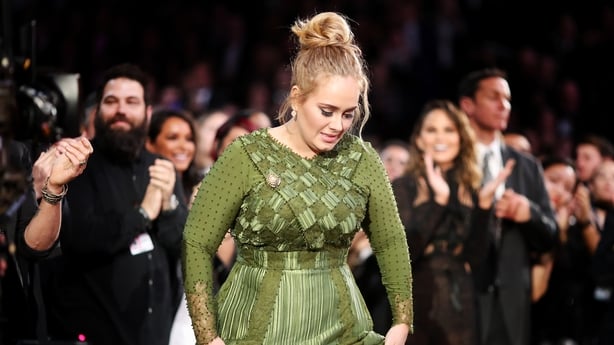 Reports earlier this month suggested Adele and Konecki had married after she was seen with a gold band on her ring finger. The singer's representatives were quoted as having "no comment" at the time.
During her time on the Grammys stage at the Staples Center on Sunday night, Adele also made reference to her estranged father, Mark Evans.
When thanking her manager Jonathan Dickins while accepting her Record of the Year award, Adele said: "I owe you everything.
"We've been together for 10 years and I love you like you're my dad.
"I don't love my dad, that's the thing... But I love you like I would love my dad."
.@Adele is now the first person to win Record Of The Year, Album Of The Year, and Song Of The Year twice #GRAMMYs pic.twitter.com/ITcLiWvxXi

— Recording Academy (@RecordingAcad) February 13, 2017
Adele also told the audience about the difficulties she had faced as a new mother.
"In my pregnancy and through becoming a mother, I lost a lot of myself," she said. "I struggled and I still do struggle being a mum. It's really hard.
"But tonight, winning this kind of feels full circle and a bit of me has come back to myself."
Adele had to begin her cover of George Michael's song Fastlove again during a tribute to the late star at the Grammys and she appeared to deliver an F bomb on live US TV in the process.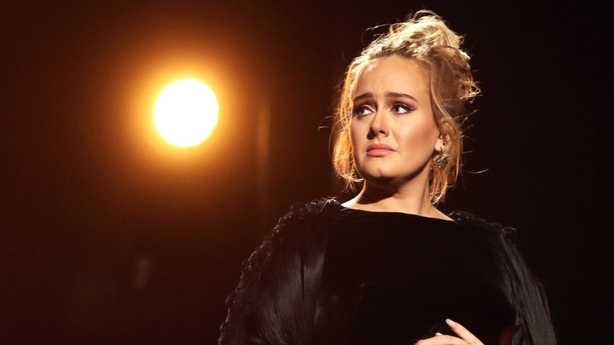 Singing against a backdrop of pictures commemorating Michael's life, a nervous Adele asked her band to start the song again, saying, "I can't do it again like last year. I'm sorry for swearing and I'm sorry for starting again. Can we please start it again? I'm sorry, I can't mess this up for him."
Watch @Adele restart her George Michael tribute at the #GRAMMYs https://t.co/VhNIJkhipq pic.twitter.com/epzXpyo2tv

— Hollywood Reporter (@THR) February 13, 2017