Michael Flatley's decision to take part in President Donald Trump's inauguration ball was met with criticism from many quarters, but the Riverdance star said onstage that he was "proud" to be at the celebration.
The famed American dancer took to the stage at Trump's inaugural ball, where he gave an introduction to the Lord of the Dance troupe.
Flatley told the audience: "I am proud to introduce the greatest team of dancers in the world  – the cast of Lord of the Dance
"They've come with me all the way from Ireland tonight to celebrate the election of America's new President Donald Trump."
He added: "May God bless him and guide him. I hope you enjoy the show."
Irish step dancers from Michael Flatley's "Lord of the Dance" perform https://t.co/osl89sdlTn #inauguralball https://t.co/65WWuY6fDo

— CNN (@CNN) January 21, 2017
Previously, Flatley had hit back at the controversy surrounding his decision to allow his dance troupe perform at Trump's inauguration, insisting it was "a great honour to be asked".
RTÉ News confirmed on Thursday that Flatley and his dancers were in Washington preparing for the inauguration. The news did not go down well with his fans on this side of the pond, with many taking to Twitter to say they were disappointed and that he had let them down.
So disappointed to see @MichaelFlatley and @lordofthedance performing for Trump. I hope all my friends in the cast take a stand and boycott

— Elise Wright (@elisewrightnyc) January 19, 2017
Good morning from a sunny #Galway. Promising start tainted by #MichaelFlatley's decision to dance @ #TrumpInauguration. A son of emigrants.. pic.twitter.com/VUXvzXspWy

— Galway Bay Weather (@galwaybaypics) January 19, 2017
Ah Jaysus @MichaelFlatley what are you thinking?

— jonathan plant (@jonathanplant) January 19, 2017
Can't believe Michael Flatley has let us down like this. Never👏Have👏Heroes👏

— Jalanuary (@alan_maguire) January 19, 2017
However the toe-tapping star did not let the backlash bother him and told The Irish Independent that it would be a special night.
The 58-year-old dancer said: "We have performed for many presidents. It is always a great honour to be asked.
"This is a very special night and it is a great honour to be invited to be part of it."
Flatley who was born in Chicago, retired from dancing last year saying his body had "taken a severe beating" over his career. "It's been severe, but I wouldn't trade it for the world", he added.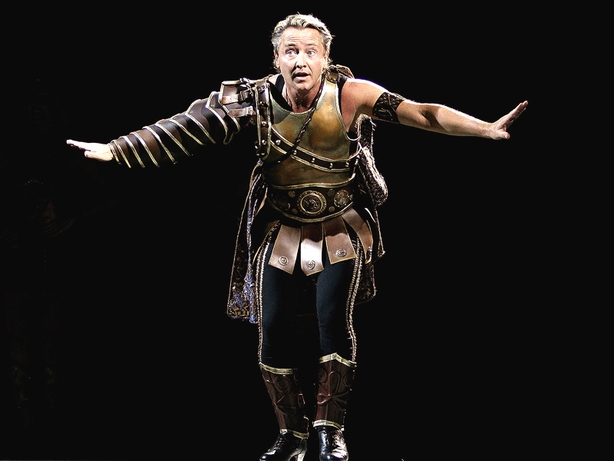 The line-up for Donald Trump's presidential inauguration was lacklustre, particularly compared to the A-list line-up who turned out for Barack Obama in previous years.
Big names like Celine Dion, Andrea Bocelli, Charlotte Church, Elton John, Kanye West and Garth Brooks have all passed on the high-profile event. 
Justin Bieber was offered $5 million to sing his hit Sorry for the new leader of the free world but after his management feared a backlash, the offer was politely declined.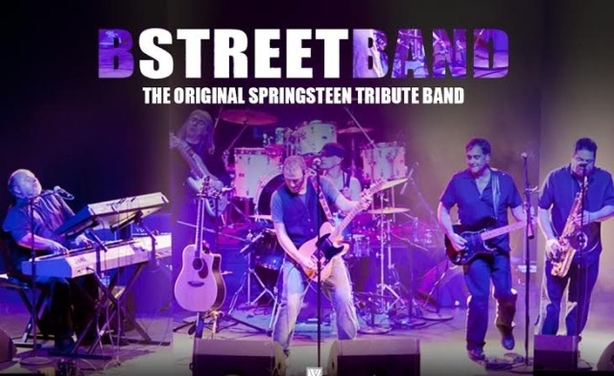 Even a Bruce Springsteen tribute act, the B-Street Band, pulled out of the inauguration party following pressure from fans of The Boss. And when you can't even book a tribute act you know things must be bad.
Here's who WON'T be playing at Trump's inauguration
Among the performers at Trump's inauguration were Jackie Evancho, who was the runner-up on America's Got Talent six years ago, 3 Doors Down and the Missouri State University choir.
Many well known performers such as Katy Perry, Beyoncé and Springsteen publicly supported Hilary Clinton and performed at rallies with her.
While all of those will be staying well away from Trump's Inauguration Day, many celebrities will be out protesting against the new US President.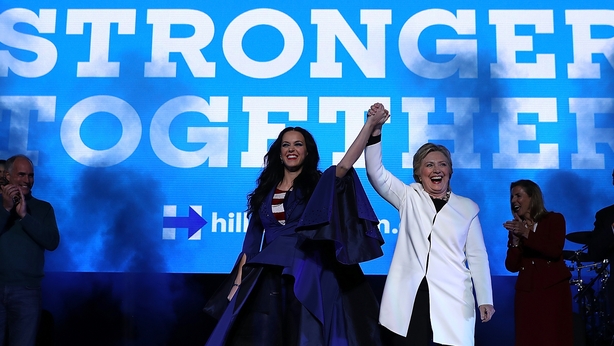 Scarlett Johansson, Katy Perry and Cher will be among those taking part in the Women's March on Washington on January 21, the day after the inauguration.
During the inauguration today, celebs such as Jane Fonda, Jamie Lee Curtis, Judd Apatow will take part in a Facebook Live 'Love-A-Thon' to raise funds for groups such as Planned Parenthood and the American Civil Liberties Union.