Nestwatch 2013, presented by RTÉ's Derek Mooney, has been launched by President Michael D Higgins.
Speaking to RTÉ TEN about setting up this year's nests and webcams, Mooney said: "I was a bit concerned that the Blue Tits wouldn't nest this year because the weather was so hit and miss but the last few days have seen lots of action at the nest site – I'm relieved to see the Blue Tits are back!"
In addition to the live-webcam nest in Mooney's house, which you can watch here, there are five filmed nests in Áras an Uachtaráin which the President talks about here:
Watch President Michael D Higgins launch Nestwatch
For further information and to watch the birds in the new nest at Mooney's house visit the website here
Tune into Mooney Goes Wild on RTÉ Radio 1, weekdays from 3pm to 4.30pm via the RTÉ Radio Player here or on via the Radio App on your mobile device.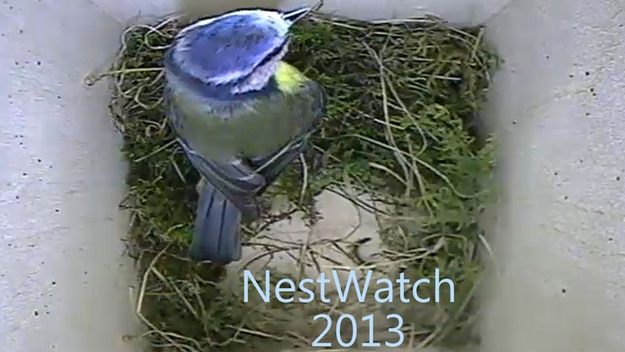 The Bluetit began nesting on April 30 but stopped numerous times due to bad weather, however it's all systems go now for Nestwatch 2013