A youngster, a friendly ghost and an unemployed ghost hunter try to rid their town of an Angry Ice Ghost.

Superbly smart and surprisingly funny, The Martian is an epic blockbuster that showcases Matt Damon and director Ridley Scott at their finest.

You'll be determined to make even more of your own after watching.
Macbeth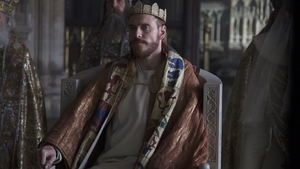 Director Justin Kurzel's take on Shakespeare's famous tale of greed and ambition is as ruthlessly ambitious as its protagonist.