If you liked poker drama Rounders you'll enjoy this. Blackjack is the game; Mark Wahlberg is the guy in way over his head.

Kerosene of the crime.

Two Irish film-makers spent four years among the people of the village of Majdal Shams in the Israeli-occupied, Syrian Golan Heights to make their powerful film.
Ex Machina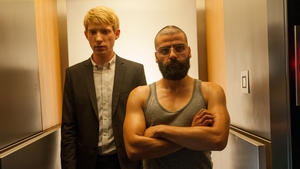 Alex Garland's directorial debut, Ex Machina is a taut, tense and elegant sci-fi thriller that is utterly compelling from start to finish