Brad Pitt stars in an entertaining WWII movie that mixes the horror of human conflict with an underlying humanism.

Arthur Miller's spirit hovers over The Judge, which features outstanding performances from Robert Duvall and Robert Downey Jr as a father and son at war with one another.

The Overnighters is absorbing in its depiction of lives under stress in the city of Williston, North Dakota during a recent oil frenzy. The portrayal of the flawed Pastor Reinke is utterly fascinating in what is a fine, if somewhat prurient documentary.
Love, Rosie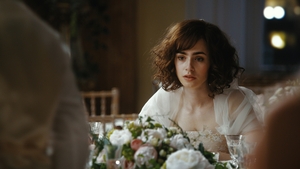 Love, Rosie is the latest Cecelia Ahern adaptation to hit the big screen. Laura Delaney has the lowdown.