Chloë Grace Moretz is excellent in this "re-imagining" of Brian De Palma's 1976 film of Stephen King's book but the 21st century Carrie lacks the sheer otherworldly weirdness of the original.

This documentary is a sea shanty without words but it is also ravishing visual art, as life on board a fishing trawler is revealed in all its hardships.

The Family is more a comedy of errors than laugh-out-loud funny..
Saving Mr Banks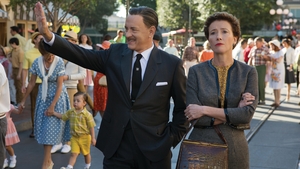 There is a lot more to Saving Mr Banks than a singing nanny with a flying umbrella. When you read between the lines, this movie bookmarks pages of darkness and heartache in a story that has been longing to be told.