What a waste of those snowy streets and mountain-scapes in this incoherent comedy from Wes Anderson, set in a fictional European principality.

Sequels to films can simultaneously excite and scare fans of the original, but 300 purists can breathe a sigh of relief as Rise of an Empire isn't a direct follow-up.

Despite Kevin Hart's trying really hard to emulate Eddie Murphy, this buddy-cop movie is certainly not the comedy it advertises itself as.
The Stag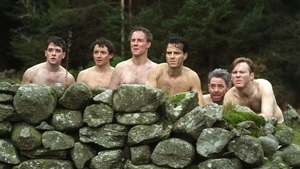 Hugh O'Conor, Andrew Scott and Peter McDonald star in this Irish comedy about a band of (beta) brothers whose ramblers' weekend away is hijacked by an Alpha Male with no need for a compass.