Ol' Red Eyes is back - Genisys is no must see, but it's no popcorn-wasting disaster either.

The Esperanto-spouting servants of fiendish evil romp through their first full feature and they're helped along by a very starry cast.

Executive produced by and starring Michael Fassbender, this story of an odd couple out in the middle of nowhere mixes humour, pathos and the bizarre to create a quest where you're unsure about what's going to happen next.
Magic Mike XXL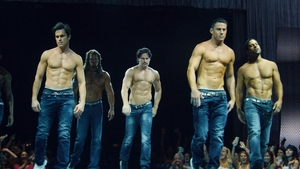 Magic Mike and the gang are back! And this time around the costumes (or lack of) are tighter, the dance moves are raunchier, and as the title suggests, everything is bigger and better. Are you ready for an encore?