The Good Lie is based on events that occurred in Sudan in the 1980s, when thousands of young people were orphaned by the effects of Northern Militia air-strikes. 3,600 boys and girls would eventually end up in the USA, thanks to a humanitarian programme.

Russell Brand puts the boot in on the greedy in this documentary about the increasing disparity between the obscenely rich and the rest of us.

You'll be doing well if another film moves you more this year.
Avengers: Age of Ultron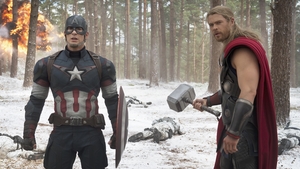 More camp drollery and action from the Marvel stable as the gang take on another new threat of global annihilation.