Set your quibbles aside and enjoy the intricate twists and turns of this compelling thriller, which features an outstanding Liam Neeson as the maverick cop, Scudder.

The film's charming leads, Colin Firth and Emma Stone, unfortunately can't save this weak romantic comedy that relies on style over substance.

Shorn by twenty minutes, A Most Wanted Man might have been improved, but it still would have been unexceptional, despite another mesmerising performance from the late, great Philip Seymour Hoffman.
Noble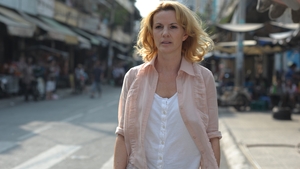 Noble hinges on Deirdre O'Kane's subtle but affecting performance, and she has the comic timing to do Christina's wit and charm justice. Read our review.