Something In The Air masterfully evokes early Seventies France, as a group of young students become involved in violent political protest.

Ginger Baker is essentially from another time, a time when a musician could be talented and self-indulgent too. Jay Bulger's film about the legendary drummer is a fascinating and brave portrait.

Right from the start you somehow sense the seedy, visual drama A Hijacking will be. The Danish film a is masterpiece of taut drama, utterly convincing in its explorations of human behaviour under stress.
The Great Gatsby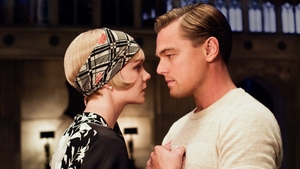 An initially sceptical John Byrne enjoys Baz Luhrmann's hypnotic homage to F Scott Fitzgerald's literary masterpiece.