This overly pretty tale of the Irish War of Independence was shot on an impressively low budget but it strains both credulity and patience.

A funny and touching tale of how London's gay community supported striking miners in 1980s Britain.

John Byrne enjoys the stop start film adaptation of Alan Snow's children's book Here Be Monsters!
A Most Wanted Man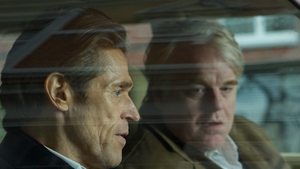 Shorn by twenty minutes, A Most Wanted Man might have been improved, but it still would have been unexceptional, despite another mesmerising performance from the late, great Philip Seymour Hoffman.