Fun for three-quarters of the family.

In this impressive indie movie, Joseph Fienes and Nicole Kidman play the married couple who have moved with their two kids to an Australian outback town for murky reasons which become clear as the story proceeds. It's disturbing, taut and clever.

The solid, reliable Spotlight is essentially All The President's Men rebooted, with the quarry being the real-life Cardinal Law and his errant Boston clergy rather than Richard Nixon and his associates.
Point Break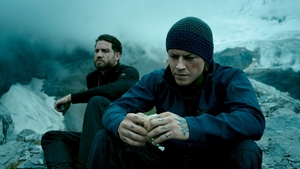 Utterly ridiculous, but a thrilling watch.