Utterly ridiculous, but a thrilling watch.

Fun for three-quarters of the family.

In this impressive indie movie, Joseph Fienes and Nicole Kidman play the married couple who have moved with their two kids to an Australian outback town for murky reasons which become clear as the story proceeds. It's disturbing, taut and clever.
Dad's Army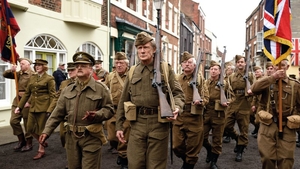 Dad's Army returns with the old bungles and prat-falls but the script is misjudged and there is a severe rationing of belly laughs