An initially sceptical John Byrne enjoys Baz Luhrmann's hypnotic homage to F Scott Fitzgerald's literary masterpiece.

Something In The Air masterfully evokes early Seventies France, as a group of young students become involved in violent political protest.

Ginger Baker is essentially from another time, a time when a musician could be talented and self-indulgent too. Jay Bulger's film about the legendary drummer is a fascinating and brave portrait.
Epic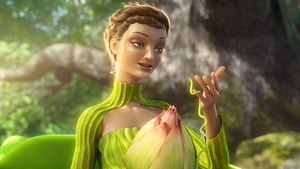 Ireland's Colin Farrell and Chris O'Dowd join an impressive voice cast which includes Christoph Waltz, Jason Sudeikis and Beyoncé in this charming and visually arresting 3D animated tale of good versus evil on a miniature scale.