Mooney Goes Wild, Sunday February 19th 2017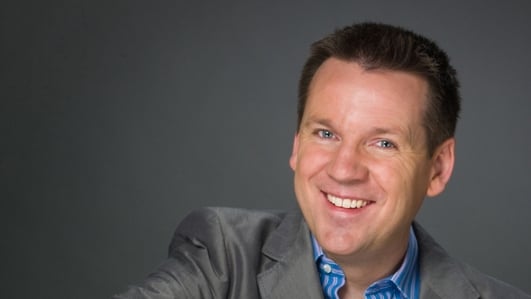 On Mooney Goes Wild tonight...
Today we meet the author of a new book that examines myths and legends about the Eurasian Crane, and its place in Irish culture. We ask for your support with our entry in the European Tree of The Year competition. And Eanna ni Lamhna visits an exhibition about Ireland's first female botanist!
European Tree Of The Year Competition
Leaves on our native Irish trees are coming into leaf, heralding the arrival of Spring in just a few weeks time. And it's that time of year when our thoughts turn once again to an event which celebrates the wonder of trees, not just in Ireland, but right across Europe.
Hugh O'Flaherty's 'The Hero Trees' in Killarney, Ireland's entry for the European Tree Of The Year competition
The European Tree of the Year is a title which doesn't necessarily go to the oldest, tallest, biggest, rarest or most beautiful tree, but instead goes to a loved tree with a story that can bring a community together. This year, Ireland's nomination is a grove of trees in Killarney, called Hugh O'Flaherty's 'The Hero Trees'. The organisation which nominated the trees is called Just Forests (www.justforests.org), and its founder, Tom Roche, joins us now to tell us about it...
How can you vote?
Anyone can vote by visiting www.treeoftheyear.org. Only one vote per e-mail address is allowed, and according to Killarney National Park, "at least 30,000 votes [are needed] to get us into the top three". Voting takes place from February 1st to February 28th 2017, and votes in the last week (from February 22nd to 28th) are secret, meaning that preliminary vote counts will not be available on the web page. The results will be announced at the Award Ceremony in Brussels, on March 21st, where the winners will be awarded.
Who was Hugh O'Flaherty?
During WW2 in occupied Rome, Monsignor Hugh O'Flaherty helped to save some 6500 people (Anti Fascists, Jews and Allied POW escapees) from Nazi capture and almost certain death, by hiding them in safe houses and apartments throughout Rome. A 1983 movie called The Scarlet And The Black, which told the story of this liberation, starred Gregory Peck as Monsignor Hugh O'Flaherty. These trees were planted in 1994 to commemorate the 50th anniversary of the liberation of Rome and the success of the Monsignor's escape organisation.
Left: Monsignor Hugh O'Flaherty (pic: www.hughoflaherty.com); Right: Brendan Kennelly (pic: www.rte.ie)
The poet Brendan Kennelly wrote the poem Hugh O'Flaherty's Trees in June 1994:
There is a tree called freedom and it grows
Somewhere in the hearts of men,
Rain falls, ice freezes, wind blows,
The tree shivers, steadies itself again,
Steadies itself like Hugh O'Flaherty's hand,
Guided trapped and hunted people, day and night
To what all hearts love and understand,
The tree of freedom upright in the light.
Mediterranean Palm, Italian Cypress, Holm Oak, Stone Pine,
A peaceful grove in honour of that man,
Commemorates all who struggle to be free.
The hurried world is a slave of time,
Wise men are victims of their shrewdest plans.
Pause, stranger. Ponder Hugh O'Flaherty's tree
To find out more, visit the website of the Hugh O'Flaherty Memorial Society: www.hughoflaherty.com.
National Tree Week 2017
Eanna ni Lamhna joined us in studio to chat about National Tree Week, which will be taking place from Sunday, March 5th until Sunday, March 12th. It is organised by the Tree Council Of Ireland, and their main sponsor for Tree week this year is Applegreen. They also receive sponsorship in the form of trees available for planting during the week from Coillte. For further information, visit www.treecouncil.ie, e-mail trees@treecouncil.ie or phone (01) 493-1313. Or follow @3Council, or use the hashtag #national3week!
Ireland's First Female Botanist
The life and work of Ellen Hutchins, the trailblazing young naturalist thought to be Ireland's first female botanist, is been celebrated at an exhibition at Trinity College Dublin. Ellen died of consumption aged just 30, in 1815. But in her short lifetime she excelled in botanical discovery, and in an era long before women were accepted in the sciences.
Many scientific listing of mosses, lichens, liverworts or seaweeds bear Ellen Hutchins's name. We sent our own esteemed female botanist, Eanna ni Lamhna, along to the exhibition at Trinity, where she spoke to John Parnell, Professor of Systematic Botany, School of Natural Sciences, Trinity College Dublin, and to scriptwriter Sean Moffatt...
From left to right:
i) Seaweed specimen collected by Ellen Hutchins in Bantry Bay - Fucus capilliaris - Image courtesy of The Herbarium. Botany Dept. Trinity College Dublin
ii) Seaweed specimen collected by Ellen Hutchins in Bantry Bay - Fucus sanguinieus - Image courtesy of The Herbarium. Botany Dept. Trinity College Dublin
iii) Seaweed specimen collected by Ellen Hutchins in Bantry Bay - Fucus Capilliaris - Image courtesy of The Herbarium. Botany Dept. Trinity College Dublin
Celebrating Ellen Hutchins Exhibition, in the Old Anatomy Building, Trinity College Dublin, will be open to the public from 5pm to 6:30pm on Thursday, February 23rd, Thursday, March 30th, and Thursday, April 27th. For more information on Ellen Hutchins, visit www.ellenhutchins.com.
Corr Scéal – Crane Notions
The Eurasian Crane is a bird species that once bred across Ireland, England, Scotland and Wales. It became extinct on these islands around in late medieval times. We do get the occasional visitors but they haven't settled down yet!
Eurasian or Common Crane (photo by Artemy Voikhansky / Wikipedia - https://upload.wikimedia.org/wikipedia/commons/8/85/Common_crane_in_flight.jpg)
It's hard to believe but Cranes were the third most common domestic pet in ancient Ireland, the second most common bird mentioned in English placenames, and crane bones are the fourth most common species of bird bone in the Irish archaeological record.
Corr Scéal – Crane Notions is a new book that takes a thought-provoking look at twelve enigmatic aspects of the Crane in our cultural history. The author is Lorcán Ó Tuathail, and he joins Derek, Richard and Eanna in studio to explain more...
Corr Scéal – Crane Notions is published by Careful Publications. The ISBN is 978-1-5262-0602-2 and the RRP is €13. For further information about the book, click here: http://greennews.ie/wp3/wp-content/uploads/2016/11/Crane-flyer-med-res.pdf.
Hedgerows: It is an offence to 'cut, grub, burn or otherwise destroy hedgerows on uncultivated land during the nesting season from 1 March to 31 August, subject to certain exceptions'. For more information, click here.
UPDATE: February 29th 2016 - Press Release From BirdWatch Ireland:
Putting the record straight: Dates for burning and hedge-cutting have NOT changed
BirdWatch Ireland, Ireland's largest conservation charity, is very concerned about misinformation that is currently circulating regarding the dates within which the burning of vegetation and cutting of hedges is permitted. It would like to remind landowners that all burning and cutting must cease on 29th February this year and that burning and cutting remains prohibited from 1st March to 31st August.
Despite attempts by the Minister for Arts, Heritage and the Gaeltacht, Heather Humphreys T.D., to change the laws regulating these dates by introducing the Heritage Bill 2016 earlier this year, it is important to note that the proposed date changes were ultimately NOT made. This is because the bill failed to pass through both houses of the Oireachtas before the recent dissolution of the Dáil in advance of the general election.
The laws in place governing the dates for hedge-cutting and upland burning therefore remain unchanged. The period within which cutting and burning is prohibited are set down in Section 40 of the Wildlife Act 1976 (as amended in 2000), which states that:
(a) It shall be an offence for a person to cut, grub, burn or otherwise destroy, during the period beginning on the 1st day of March and ending on the 31st day of August in any year, any vegetation growing on any land not then cultivated.
(b) It shall be an offence for a person to cut, grub, burn or otherwise destroy any vegetation growing in any hedge or ditch during the period mentioned in paragraph (a) of this subsection (above).
The existing law provides exemptions for road safety and other circumstances and should be read carefully to ensure compliance.
Section 40 of the Wildlife Act exists to protect nesting birds. Many of our upland bird species are in decline and are in danger of extinction in Ireland; amongst them is the Curlew, which has declined by 80%. Many birds which nest in hedgerows into August are also in serious decline, including the endangered Yellowhammer. The changes to the cutting and burning dates which had been proposed in the now-defunct Heritage Bill 2016 would have caused serious impacts to these birds. A petition launched by BirdWatch Ireland in conjunction with several other national conservation organisations to stop these changes attracted more than 16,200 signatures and rising.
BirdWatch Ireland would also like to advise members of the public that if they see hedges being cut or fires in the uplands on or after 1st March, such activity could be illegal. In such cases, we would encourage people to contact the National Parks and Wildlife Service (www.npws.ie) to report such activity.
BirdWatch Ireland warmly welcomes the demise of the Heritage Bill 2016 and sincerely hopes that any future administration will consider the importance of Ireland's natural heritage and will not attempt to reintroduce such a flawed and damaging piece of legislation.
To contact your local wildlife ranger, click here for contact details. To read the Wildlife (Amendment) Act 2000, click here.
IMPORTANT NOTICE
Please DO NOT send any live, dead or skeletal remains of any creature whatsoever to Mooney Goes Wild.
If you find an injured animal or bird, please contact the National Parks & Wildlife Service on 1890 20 20 21, or BirdWatch Ireland, on 01 281-9878, or visit www.irishwildlifematters.ie
Flowers Are Red
Harry Chapin
4:30