Mooney Goes Wild, Sunday May 21st 2017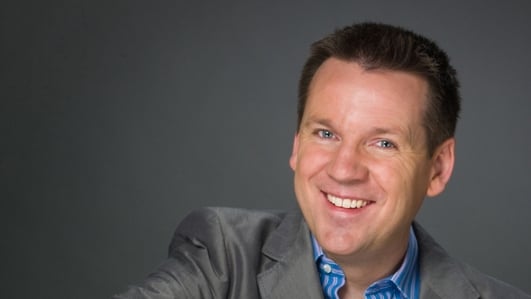 On Mooney Goes Wild tonight...
Kevin Flannery tells us about an extremely rare giant squid discovered off the coast of Co Kerry, the first seen in Irish waters for more than twenty years. As World Oceans Day approaches on June 8th, Irish marine biologist Rowan Byrne describes how paradise islands are turning into rubbish dumps, amid predictions that by 2050 our oceans will contain more plastic than fish. And the rat-like coypu is one metre long, with bright orange teeth and native to South America - so what are they doing in Co. Cork, and what could their growing numbers mean?
Bird Stories
Derek chats to Niall Hatch (Development Officer with BirdWatch Ireland) and ornithologist Dr. Richard Collins about the evolution of snoring (and why birds don't snore), how birds sing, what we can do to preserve woodpecker habitats, and bird radar to help reduce wind turbine deaths...
To read more about how tree felling is bad news for woodpeckers, click here, and to read more about bird radar and wind farms, click here.
Kerry's Rare Squid
A gigantic squid was caught off the coast of Kerry early last week. Measuring an extraordinary 5.8 metres, the squid was the first of its kind seen in Irish waters in 22 years. Marine biologist Kevin Flannery is founder of the Dingle Oceanworld Aquarium, where the massive sea creature was brought to, and he joins us now to tell us more about this amazing creature...
For more information on this story, visit www.rte.ie/news/ireland/2017/0516/875595-giant-squid-kerry/.
Plastic Not Fantastic For Marine Life
It's the ultimate castaway's paradise: isolated, uninhabited and abounding in white sandy beaches. Henderson Island lies in the South Pacific, halfway between New Zealand and Chile, and it's been described as one of the few places in the world "whose ecology has been practically untouched by a human presence". But that was thirty years ago, when the island first became a UNESCO World Heritage site. If you saw photographs in newspapers earlier this week, you could have mistaken it for a rubbish dump. Jennifer Lavers, a research scientist at the University of Tasmania, has co-authored a new study into this plastic wasteland.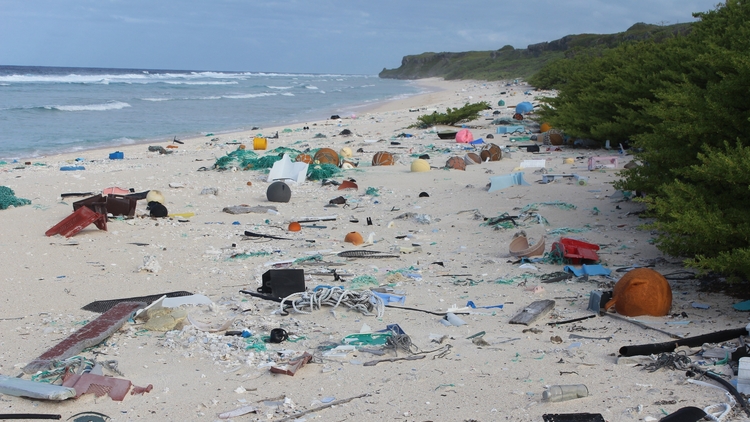 Rubbish strewn on Henderson Island; photo: RTÉ News. For more information on this story, visit www.rte.ie/news/2017/0516/875517-henderson-island-litter
The transformation of Henderson Island from a place of untouched natural beauty to an ugly eye sore is the latest shocking example of how plastic is affecting our environment on a global scale, with catastrophic consequences for wildlife.
Marine biologist Rowan Byrne with Rosalie, a Leatherback Turtle; photo: Mott MacDonald
Next month, on June 8th, 'World Oceans Day' will take place, and conferences will be held all around the world. Rowan Byrne, an Irish marine biologist, is organising a conference on the particular issue of plastics, to take place in Cambridge in England, which is close to where he now lives and works. He joins us tonight to tell us more about the pollution that plastic can cause, and the impact it is having on the marine environment...
To find out more about Rowan's conference, visit www.linkedin.com/pulse/mott-macdonald-ocean-plastics-conference-rowan, and for more information on World Oceans Day, visit www.worldoceansday.org.
Cork's Coypu Crisis
Invasive species pose serious threats to biodiversity both here in Ireland and around the world. Billions are spent trying to control them - and trillions are lost due to their impact. As the name suggests, invasive species have managed to spread with devastating results. Very often the damage is environmental, frequently it's economic and sometimes its effects are harmful to human health. All too commonly it's a combination of all three.
Examples in Ireland include the Japanese Knotweed, the Asian Clam, the grey squirrel, the brown rate, and the black rat. The effect on native flora and fauna in Ireland is huge. Specific habitats under threat include freshwater river systems, ponds, lakes, native woodland, coastal floodplains, salt marshes and sand dunes. A variety of native species are also threatened, including red squirrels, white clawed crayfish, red deer and earthworms.
Coypu detective Danny O'Keeffe, a wildlife ranger with the National Parks & Wildlife Service
The latest invasive newcomer is the Coypu, rat-like but a lot bigger, at one metre in length. This semi-aquatic rodent is native to South America - but over the last couple of years it has been making an appearance in rivers throughout Cork.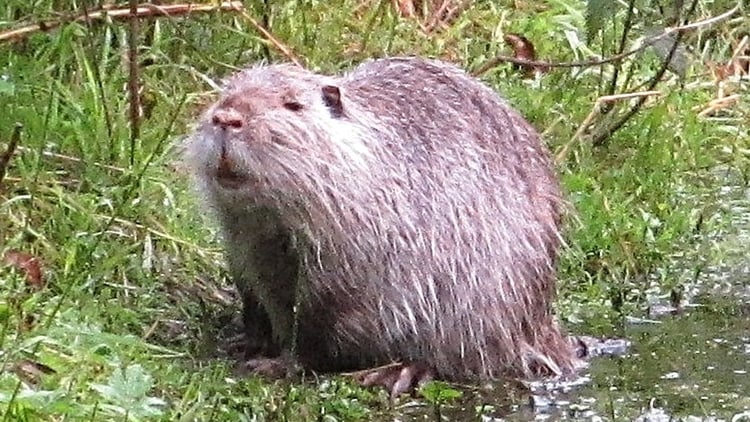 A Coypu
Danny O'Keeffe is a Conservation Ranger with the National Parks and Wildlife Service, and he joined Derek on the banks of the River Curraheen in Cork last Thursday to talk about the Coypu and the devastation it can cause...
A cage trap for a Coypu
What to do if you think you've seen a coypu
If you do see them in rivers or scurrying around river banks like an otter, the NPWS urges anyone who comes across a coypu – or even what they think is a coypu – to contact the National Parks and Wildlife Service. For more information on distinguishing a coypu from an otter, you may like to read this Evening Echo article: www.eveningecho.ie/corknews/Features-that-can-help-Cork-people-distinguish-coypu-from-otters-a1e96ae0-c5d4-4045-aaf4-acc96fce6af5-ds.
According to Danny, "if someone sees a coypu, it's fine if they want to get a photo. The main thing to let us know is the location, date and time - the more recorded sightings we get, we can bait an area and set traps to catch them because they can cause huge damage".
To read the Coypu Species Alert, visit www.biodiversityireland.ie/coypu-species-alert.
Any sightings can be recorded by e-mail to danny.okeeffe@ahg.gov.ie.
Hedgerows: It is an offence to 'cut, grub, burn or otherwise destroy hedgerows on uncultivated land during the nesting season from 1 March to 31 August, subject to certain exceptions'. For more information, click here.
UPDATE: February 29th 2016 - Press Release From BirdWatch Ireland:
Putting the record straight: Dates for burning and hedge-cutting have NOT changed
BirdWatch Ireland, Ireland's largest conservation charity, is very concerned about misinformation that is currently circulating regarding the dates within which the burning of vegetation and cutting of hedges is permitted. It would like to remind landowners that all burning and cutting must cease on 29th February this year and that burning and cutting remains prohibited from 1st March to 31st August.
Despite attempts by the Minister for Arts, Heritage and the Gaeltacht, Heather Humphreys T.D., to change the laws regulating these dates by introducing the Heritage Bill 2016 earlier this year, it is important to note that the proposed date changes were ultimately NOT made. This is because the bill failed to pass through both houses of the Oireachtas before the recent dissolution of the Dáil in advance of the general election.
The laws in place governing the dates for hedge-cutting and upland burning therefore remain unchanged. The period within which cutting and burning is prohibited are set down in Section 40 of the Wildlife Act 1976 (as amended in 2000), which states that:
(a) It shall be an offence for a person to cut, grub, burn or otherwise destroy, during the period beginning on the 1st day of March and ending on the 31st day of August in any year, any vegetation growing on any land not then cultivated.
(b) It shall be an offence for a person to cut, grub, burn or otherwise destroy any vegetation growing in any hedge or ditch during the period mentioned in paragraph (a) of this subsection (above).
The existing law provides exemptions for road safety and other circumstances and should be read carefully to ensure compliance.
Section 40 of the Wildlife Act exists to protect nesting birds. Many of our upland bird species are in decline and are in danger of extinction in Ireland; amongst them is the Curlew, which has declined by 80%. Many birds which nest in hedgerows into August are also in serious decline, including the endangered Yellowhammer. The changes to the cutting and burning dates which had been proposed in the now-defunct Heritage Bill 2016 would have caused serious impacts to these birds. A petition launched by BirdWatch Ireland in conjunction with several other national conservation organisations to stop these changes attracted more than 16,200 signatures and rising.
BirdWatch Ireland would also like to advise members of the public that if they see hedges being cut or fires in the uplands on or after 1st March, such activity could be illegal. In such cases, we would encourage people to contact the National Parks and Wildlife Service (www.npws.ie) to report such activity.
BirdWatch Ireland warmly welcomes the demise of the Heritage Bill 2016 and sincerely hopes that any future administration will consider the importance of Ireland's natural heritage and will not attempt to reintroduce such a flawed and damaging piece of legislation.
To contact your local wildlife ranger, click here for contact details. To read the Wildlife (Amendment) Act 2000, click here.
IMPORTANT NOTICE
Please DO NOT send any live, dead or skeletal remains of any creature whatsoever to Mooney Goes Wild.
If you find an injured animal or bird, please contact the National Parks & Wildlife Service on 1890 20 20 21, or BirdWatch Ireland, on 01 281-9878, or visit www.irishwildlifematters.ie