Singin' in the Rain star Gene Kelly was very proud of his Irish passport according to his widow Patricia Ward Kelly.

In Dublin to introduce and present a pre-concert talk of the screening of Singin' in the Rain with the RTÉ Concert Orchestra performing the superb soundtrack live, Patricia spoke to RTÉ TEN.

She said: "He was very proud of being Irish and I think he felt a real identity with Ireland. At one point he said to me that he really felt his Irish roots were at the core of his being".

"I remember the day that the Irish passport arrived and the new certificate was in Gaelic and he was just tickled, he was like a little kid with it."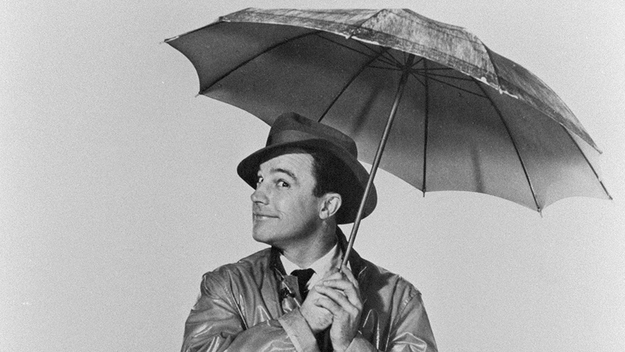 The late, great actor, dancer, producer and director, Gene Kelly

In relation to the success and popularity of the musical, which has topped the Top 100 musicals of all time, she said: "They [Kelly and MGM] never thought they were making [Singin' in the Rain] for posterity.

"They never dreamed that we would be sitting here in Dublin 60 years later with this turnout crowd watching this movie.

"That would be astounding to him and I think he would extremely proud of that."
The RTÉ Concert Orchestra's screening of Singin' in the Rain, which is part of RTÉ's Ireland at the Movies is on in the National Concert Orchestra tomorrow afternoon at 3pm and again tomorrow evening at 8pm, Saturday April 27. For further information or to book tickets click here
A taste of what is in store in the National Concert Hall tomorrow