Ten years since RTÉ launched the children's news service programme, news2day, the presenters reunited for a special anniversary edition.

RTÉ TEN's Taragh Loughrey-Grant spoke to the presenters and the then Series Editor, Mary Butler, about the special occasion and how the programme led them to their current careers.
Watch the news2day interviews here
The first news2day presenters on RTÉ Two were Ailbhe Conneely (who presented from 2003–2004) and Cathal Murray (2003), who are currently working as a journalist with RTÉ News and presenting an early morning show on RTÉ Radio 1 respectively.
Paul O'Flynn (2004–2005), who works as a reporter with RTÉ Sports, presented with Sabrina Phelan (2004–2006), who is a trainer with Dog Training Ireland, before Paddy McKenna (2005–2007), co-presenter of RTÉ 2fm's Weekenders with Ruth Scott, took over.
He was later teamed with Helen Joyce (2006–2008), who is a journalist with the BBC and she was later joined by Stephen Carroll (2007–2008) a journalist working freelance with Sky News, France 24 and RTÉ Radio.
Aisling Riordan (2008–2010) was next to join and she is the new reporter with RTÉ's new TV show Morning Edition. She presented with Stephen O'Shea (2008 – 2010), who currently works with a Government Minister, before Yvonne Redmond (2010-2011), Communications Executive with Agri Award, joined. Aidan Kelly (2010–2012) presented with Yvonne before he went on to become a journalist with Worldirish.com.
Ten years on the current presenters are Carla O'Brien and Conor McNally. You can watch news2day weekdays on RTÉ Two at 4.25pm and you can read further information here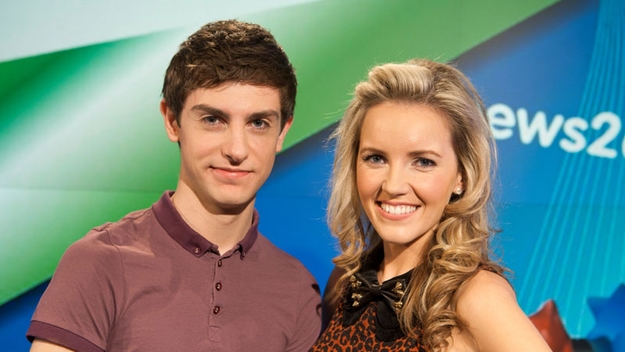 Current news2day presenters Carla O'Brien and Conor McNally