Irish game and VR designer Owen Harris is appearing at this weekend's inaugural 404 Dublin, the capital's newest tech event, taking place at the Royal Hospital Kilmainham. Here, Owen talks about VR and his ground-breaking new VR game DEEP.
Tell us what you do?
I'm a game and VR designer. I have been designing games for the past 8 years and VR since 2012.
How did you get started out in VR?
My first experience of VR was back in 1990, at the Atari Expo Arcade in The Square in Tallaght. It was a VR installation that was on tour and I think I paid about £2 to try it out – the most expensive game in the arcade. It was an extremely crude and bare shooting game, but it was the experience of virtual reality that really captivated me – stepping out from Tallaght into a completely different reality.
I assumed that this was going to be the next big thing, so it was a bit of a surprise that by the year 2000, it hadn't taken off yet. Ten years later, I was still waiting. It wasn't until 2012, when a kick-starter for Oculus Rift was launched, that VR was going to really become realised.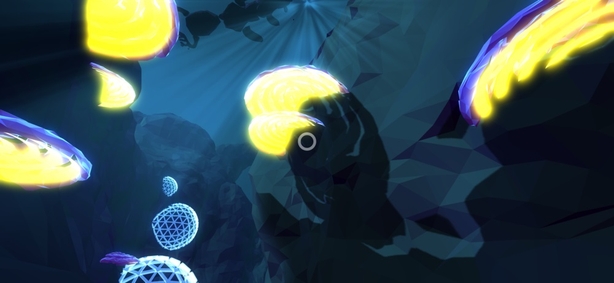 What is DEEP?
DEEP is a meditative and psychoactive VR game that is controlled by breathing. Players don the Oculus Rift and the custom DEEP controller to explore a beautiful and mysterious undersea world. The game teaches you yogic breathing techniques that can relieve stress, anxiety and mild depression.
Where did the concept for DEEP come from?
Like many Irish people, I spent some of my early twenties in Australia, where I 'learned how to be a person'. As part of that experience, I took scuba diving lessons from a yoga/scuba instructor at what was probably the second-cheapest place to learn in Australia. When you scuba dive, you use your breath as a way to make you move. That underwater experience was something that I had thought would be brilliant to capture in a game.
Having suffered from anxiety and bouts of depression at various stages of my life, I wanted to create an experience that incorporated the meditation and breathing techniques that I have used to help manage these problems.
VR was the natural platform for this, as I wanted to create a realm where you can step out of your current reality, just like I did in Tallaght back in 1990. Using that underwater setting, and incorporating these techniques is how DEEP came about.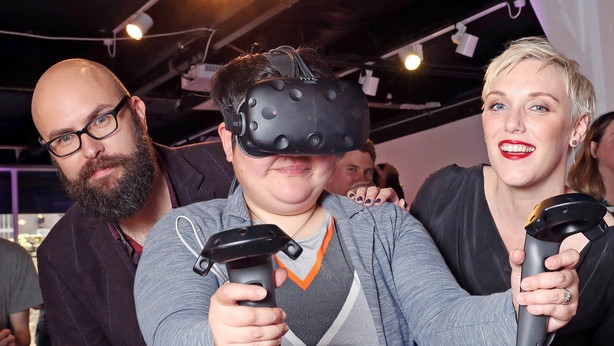 What's next for VR in Ireland?
I think that one of our strengths in Ireland is that we value creativity, and creativity is what is improving technology. If anything interesting is going to happen in this area, it won't be coming from the cynical analysis of creativity and technology.
In terms of VR taking over from television or screens, I don't think that is really on the cards in the very near future. The reason why? Nobody wants to admit that they are afraid of ghosts!
For DEEP, my collaborative partner, Niki Smit, and I are concentrating on public spaces like schools, hospitals and libraries. Next on the horizon we are working with special needs schools, where we are studying the effects that DEEP can have on teenagers suffering from anxiety and depression.
I want to see VR as a transformative technology, one that allows people to manifest their anxiety and fears - perhaps to give your anger a great big hug, or tap the head of your inner child.
You can experience DEEP at 404 this Saturday, 7th October 2017 at the Royal Hospital Kilmainham, from 10am to 5pm. Tickets and further information about the event are available here.