An Garda Síochána have gone gaming, thanks to an Irish modding community trying to promote the emergency services in a brand new, innovative way.
Irish Emergency Services RPC is a role-playing community dedicated to providing gamers an opportunity to experience the work of emergency services, be it An Garda Síochána, the Ambulance services or the Fire Brigade – all in the comfort of their own home.
"It's about allowing players to get a better understanding of how these emergency services work, and promoting the work they do" Patrick Hogan says.
Hogan founded the IESPRC server alongside Jack Jordan; the team, which includes Adrian Harrison and Christopher Ormsby uses the game engine of Grand Theft Auto V - gone are the games' original storylines, however, in favour of realistic equipment, vehicles and simulations frequently encountered by emergency services.
This type of 'modding', editing an existing game to suit the needs of a community, is very common in today's gaming world.
"These kinds of communities exist in the UK and the US, but the IESPRC is the first of its kind for Ireland. And it is as close to reality as it gets" Hogan says.
All vehicles and equipment in the game are from real life, and judging from the screenshots, they're very, very realistic indeed.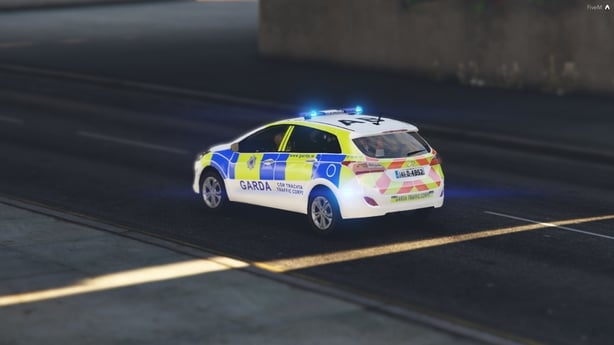 "We don't want to be different," Hogan explains. If the Guards have it, for example, we have it." .
The process starts by purchasing a 3-D model of the vehicle. A development company are then hired to customise it, with a contract agreement meaning it remains an IESPRC exclusive - a costly system which doesn't seem to concern Hogan's enthusiasm for the project.
And while the very mention of Grand Theft Auto may raise eyebrows, Hogan is adamant they only use the game mechanics as opposed to the traditional story of GTA.
"We have ways of controlling the AI, that means civilian characters don't shoot. We never want it to become violent for the sake of fun."
So what do you do in IESPRC?
The experience is as real as can be for the player, Hogan says. Missions are planned weeks in advance, promising for well-thought content. It also means the IESPRC can control what is put out.
"If you see for example, a gangland shooting, or something very sensitive in the news, you don't want to upset people who join. We control what we put out, we're reactive" Hogan says.
The simulations test the player's communication, time-management and problem solving skills as they take part in common problems faced by emergency services.
Resources mirror those of real life – you've got a limited supply of fuel and time, so have to be efficient. Players have no prior knowledge to a situation, and so must adapt – you might think you're finished, for example, when an emergency call lands asking for urgent assistance.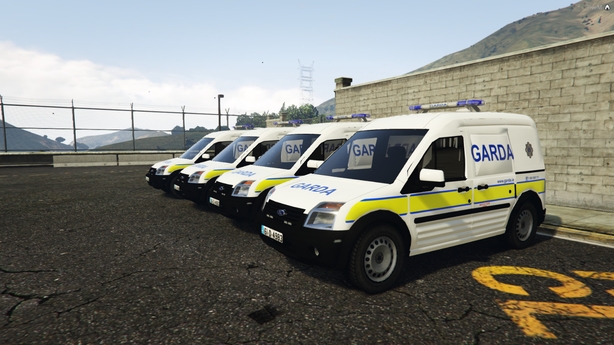 A new learning experience
This isn't the first time that gaming has been used to promote the Irish experience. During 1916, for example, the GPO was recreated using the game Minecraft to allow children (and adults too!) explore what the Ireland of that time felt like.
So what do you need to join?
Firstly, you'll need:
A legal copy of Grand Theft Auto V
Internet connection
Around 6 hours across the week
There is an interview process in joining (which Hogan assures me is very relaxed!), but again it's to mirror the process the emergency services undertake.
And with the amount of work and cost involved in making the experience, it makes sense that only those who are serious about it make the cut.
And the future?
"The vision is integrating more and more real-life to the experience" Hogan says, "be it landmarks from Cork city where we base the community, to more vehicles and equipment".
While not officially endorsed by the emergency services, Hogan says that since they founded the server, reaction from the public has been positive.
"In 8 years time, I'd love for IESPRC to run more than 6 hours a week. The servers are up there anyway and doing nothing. We should be making more content out of it."
For more information and to join the Irish Emergency Services RPC, click here. Follow them on Facebook, on Twitter or on YouTube.