The CoderDojo Coolest Projects Awards is a sea of creativity and ingenuity created by some of the coolest kids from around the world. With over 700 projects created by over 1,000 coding 'ninjas' the range and creativity of these kids was inspiring.
From websites to apps, to games, hardware and VR projects, there was so much to see, learn from and be inspired by.
To give you a taste of some of the ingenious projects that were on show at the RDS, we talked to five CoderDojo kids, who hailed from Dublin, Wickow, Lisbon and Brisbane, Australia, about their projects.
1. Codie Crash Course
Codie Crash Course is a robot game, created by three fantastic 11-year-old's: Emer Morgan, Ellie McDonnell and Naoise Koppell. The fun, interactive game has been coded by the girls using a microbit. Using a controller, you manoeuvre the robot car, 'Codie', around a board, winning points by crashing cones into the target circle.
The three friends also created an accompanying html website. Attending CoderDojo in DCU for two years, the friends say they love CoderDojo because you can be really creative and create whatever you want; games websites, apps and most importantly make loads of friends.
2. Sound Detective
Hailing from Lisbon, Portugal, 14-year-old Mateus Grilo Miguel has created a very impressive speech therapy app. Inspired by his mother Sónia who is a speech therapist, Mateus has created a game based, speech therapy intervention app.
With an ambition to study physics and computer programming, Mateus says that he loves attending CoderDojo in Lisbon because of the great atmosphere, the kind people and the possibility to create without spending money.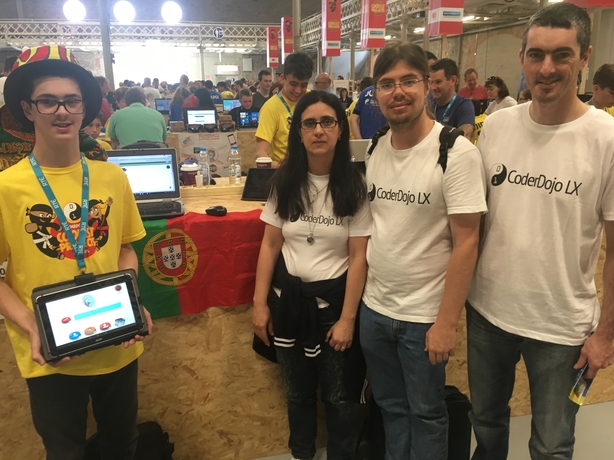 3. Amy's Buzzy Hive
12-year-old Amy Cunningham from Wicklow is on a mission to save the bees. With 70% of our food production, dependent on bees, Amy's Buzzy Hive is supporting international scientists to understand why bees are dying.
Amy's bee hive has sensors which track the bees and share data with the website hivetool.net. According to Amy, she is the first person in Ireland to use this software.
Attending the Dunlavan CoderDojo in West Wicklow, Amy programmed the bee hive using Raspberry Pi and her long-term ambition is to continue working on saving the future of bees.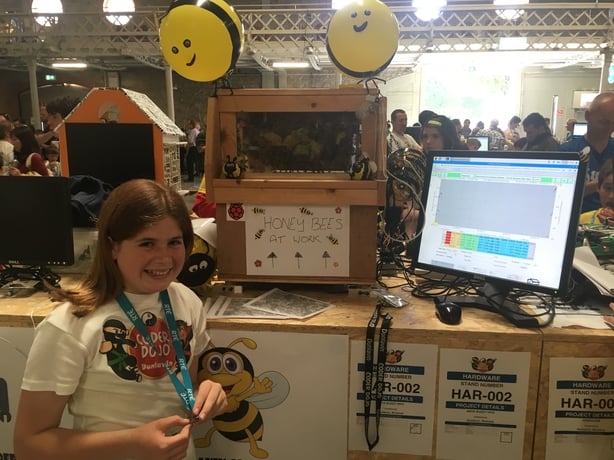 4. MCT1 - Minecraft Type 1 Diabetes
Prahlad Wulf has flown all the way from Brisbane, Australia for the Coolest Projects Awards. This week he is flying to Copenhagen to meet the CEO of the biggest insulin manufacturer in the world to demo his Minecraft mod creation which teaches kids about Type 1 diabetes and the correlation between blood glucose levels, insulin and carbohydrates.
That's an amazing feat for a 15-year-old (who by the way turned 15 on saturday at the Coolest Project Awards - Happy Birthday Prahlad!).
Created using the programming language Magikraft, you can clearly see the benefits of using Minecraft to teach kids about a medical condition that they may have and that's just what Prahlad has achieved here.
Read and watch our interview with Microsoft MD, Catherion Hallahan, who shares her view on the importance of Minecraft in education
Attending CoderDojo in Brisbane, Prahlad praised the CoderDojo movement for giving him and kids from around the world the opportunity to code. As for the future, Prahlad would like to be a computer programmer, just like his dad.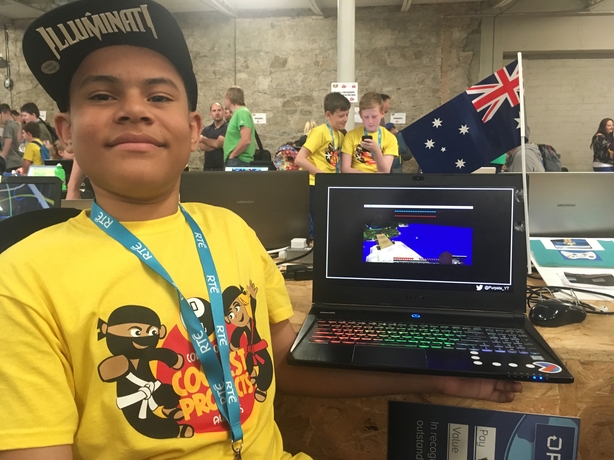 5. 3D Printer 2000
Peter Reid from Dublin 8 has created and programmed a very impressive 3D printer that prints 3D squares and triangle.
Using minestorm lego and computer programme, Peter's 3D printer was drawing the attention of a large crowd, all very impressed with Peter's creation.
Attending the SWICN Computer Clubhouse in Dublin 8, Peter who has an ambition to be a scientist or engineer, says that the best thing about CoderDojo are all the volunteer mentors who help.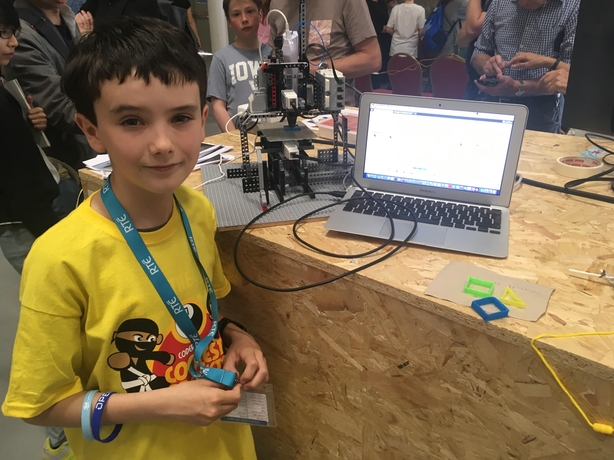 Congratulations to all 1,000 cool kids from around the world who participated in the sixth annual Coolest Projects Awards.
by Marika MacCarvill