For nearly 20 years, Louis Walsh has been the staple face of Saturday night family television. Say the phrase 'You look like a pop star, you sing like a pop star, you ARE a pop star' and few of us would mistake which reality talent show judge you were imitating.
But despite being one of the best-known Irish personalities, Walsh insists that becoming a celebrity was never his intention. "I never wanted to be on TV. It was never in my dreams, so Simon Cowell changed my life. I got into the music business to be involved as a manager. I didn't want to be a celebrity, ever. I still don't. I'm still on the lookout for something big in Irish talent."
If that is Walsh's ultimate motivation, he is certainly well-placed to do it as head judge on Ireland's Got Talent. Now back for a second series, Walsh is delighted it landed so well with audiences again. "There's no other show like it. It's slick and it's professional and we have the best fun making it. It doesn't look like an Irish show - it's like an American show really. The panel gets on really well and we're all friends. Also we found some brilliant artists. We've only shown two Golden Buzzers so far and the next three are really good."
Walsh believes that Irish audiences want to watch other Irish people on their TV, rather than a flood of imported TV shows. "It's got a very young audience, and we don't want to watch Americans or Australians. We like to watch our own. Everybody loves Irish channels."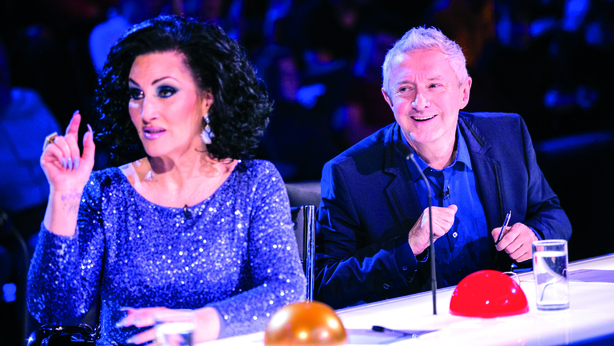 He's also quick to point out that while there is plenty of Irish talent on camera, Irish-made shows are a chance to prove we can create shows that are just as slick as international productions. "We have a great producer Shane Byrne, who is so good and he makes us look good. There are so many people who work so hard behind the scenes. We did the auditions in one week in the Helix, and it was mad but you didn't want it to end."
Walsh is just back from seven weeks in Miami. Outside of Ireland, Florida is one of his favourite places to be because he "loves the heat and the light." Now that he's back to the less inviting Irish climate, he has the live shows to brighten his days. "The fun element is not knowing what's going to come out next. We just sit there wondering. No idea."
Of all those who have made it through the audition round, there is one woman Walsh is looking forward to seeing perform. "Sharyn Walsh, the Traveller, has just got the most amazing voice. It's just pure and beautiful." 
Sharyn, 33, lives in Dublin with her husband and is a stay-at-home mam to her two children. At first she sang Stand By Me for the judges but on hearing her natural lilt, Walsh asked her to try an Irish tune. After a few bars of Sweet Sixteen, the audience was blown away. "I love her voice. And the fact that she has no idea that she is any good is even nicer."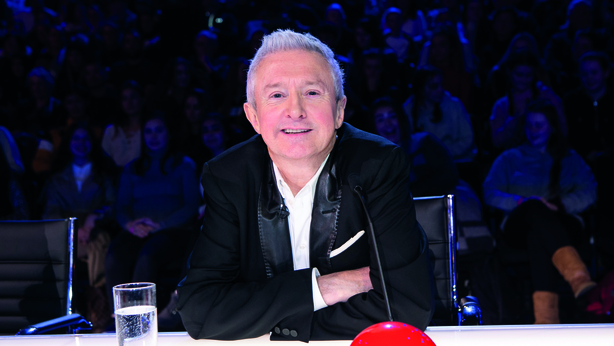 Having seen it all at this stage, from acts with huge production values to novelty acts and the most talented artists in the business, Louis thinks that a raw talent like Sharyn's will do well because people love honesty. "There's just too much fakery in the music business. I watched the Grammys the other night and everyone was miming. It wasn't just real. Some of the so-called artists aren't really artists."
When listing who he rates in the music industry his first choice, without hesitation, is Ed Sheeran. This is probably why Westlife, who Walsh is back managing, have looked to the talented young musician to pen songs for their new album. The first single Hello My Love went straight to number one.
"I think it's hard to be Ed Sheeran. He's like a jukebox. He's got the most amazing sound on songs. I think he's broken all the rules.
Walsh thinks that Ireland has a lot to talent to offer the international music scene. "In Ireland Hozier is amazing. I can't understand why Kodaline aren't a bigger band internationally. Picture This are selling out here, which is incredible. And this is all from a small island, so Ireland has talent. You just need to nurture it and encourage it."
Encouraging Irish talent with Walsh on the Ireland's Got Talent judging panel is fellow Irish comedian Jason Byrne. These two don't pull any punches. "Jason is a comedian. But I hate when he pretends that he knows everything about music. He told someone: 'Oh you're a great guitar player.' He wouldn't know if someone is a good guitar player or not, so I wasn't letting him away with it. I know about music. End of story."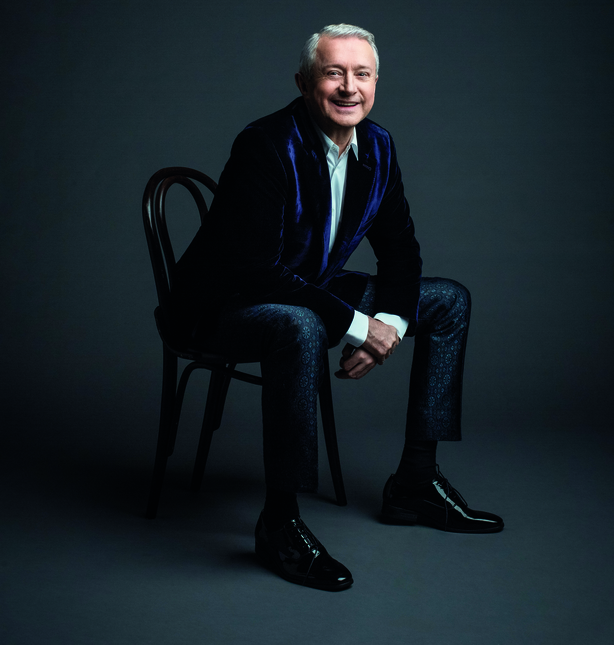 Even if he can sometimes come across as blunt, Louis is unapologetic. It's a case of 'I am what I am and what I am needs no excuses'.
"I've said loads of things in the past, about lots of people, slagged them all off. But at the time that's the way I felt about them. I can change". He insists that although he is a 'loud mouth', he doesn't care what people think of him.
"I prefer to have an opinion than be bland and boring and say everyone was nice because not everyone is nice." 
Speaking of his run-ins with the nastier side of the entertainment industry, Walsh reveals that writing a biography in the near future is high on his to-do list and we won't be disappointed. "Writing my memoirs is in my plans and it will be good when it comes out. It will roast quite a few people and tell the truth about people." 
On that matter he won't reveal any more, but that should definitely be worth the wait.