The RTÉ Guide's Jess O'Sullivan shares her top interior design picks for the week ahead.
Timeless classics
Enjoy a festival of heirlooms and rarities at Timeless, the Irish Antique Dealers Fair, which will take place at the RDS, Dublin from 13-15 September. Featuring the best of fine furniture, stunning Victorian jewellery and art from antiquity to contemporary, there is something for every taste and price range.
"The range takes in everything from very fashionable mid-20th Century styles, to lovely pieces from the Art Deco and Art Nouveau periods, plus striking classical furniture from the 1750s to 1890s including wonderful antique gilded mirrors," said Paul Brereton, President of the Irish Antique Dealers Association.
See timelessantiquesfair.ie to register for your free ticket.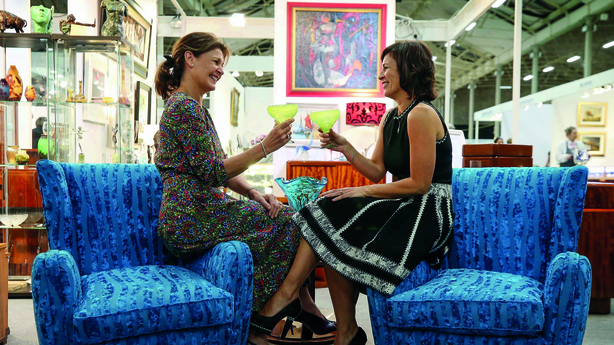 Heart of the Home
Zara Home has been the touchstone for chic yet affordable interiors on the high street for some time now, but it had yet to venture into the kitchen with a collection. Not true any longer as the brand has just introduced its very first range for the heart of the home that is minimalist perfection, offset with touches of wood and linen in a subtle check print in a variety of colours for to bring warmth. It includes a selection of utensils, textiles, stonewear in white matt enamel that's oven, freezer and dishwasher safe but nice enough that you can serve up a hearty one-pot wonder in the centre of the table in them to guests.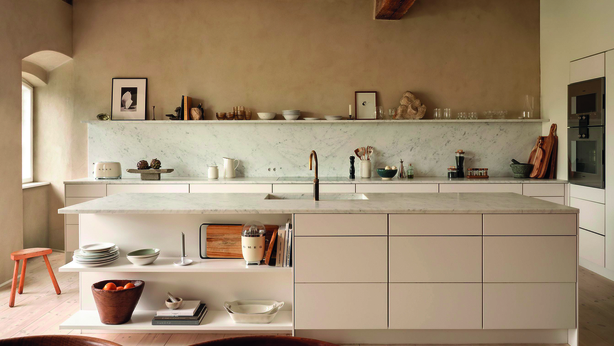 Meet the Bears
Recently a beautiful pop-up paper invite landed on my desk and I had to investigate its origins. This brought me to the beautiful Irish company, Paperbear.ie, which specialises in pop up illustrated cards. Owners Katie and Aaron Dowling began with three designs and now there are hundreds of exquisite cards in the collection for every occasion from €4.50.
These really are no ordinary designs, from intricate flowers and scenes of love, to city skylines and even a washing line of babies clothing to herald a new arrival. And because I love a company with a conscience, it's worth noting that the duo have teamed up with the non-profit organisation One Tree Planted and plant at least one tree every day in a place that is vulnerable to deforestation.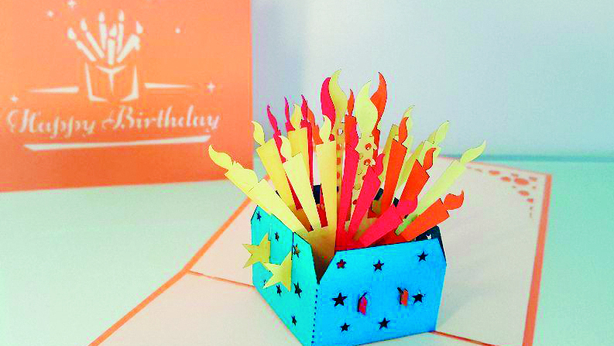 Pod Person 
If like me you've ever left your house only to realise that you had forgotten to blow the candle out on your oil burner then you will know the fear it brings. An electric oil diffuser is a much safer option, not to mention that burning tea lights does nothing for the quality of the air in your home.
I have been using the Neom Organics Wellbeing Pod Essential Oil Diffuser (€108) and it has been a wonderful investment. The white matte ceramic cover means it is beautiful enough to sit amongst any decor without sticking out, and it also has an LED light so that it glows warmly from within and a timer and safety feature that switches it off when empty. It diffuses the perfect amount of steam and essential oil into the air so that air doesn't feel stale and dry and you can lift your mood or relax instantly. Available on Brownthomas.com.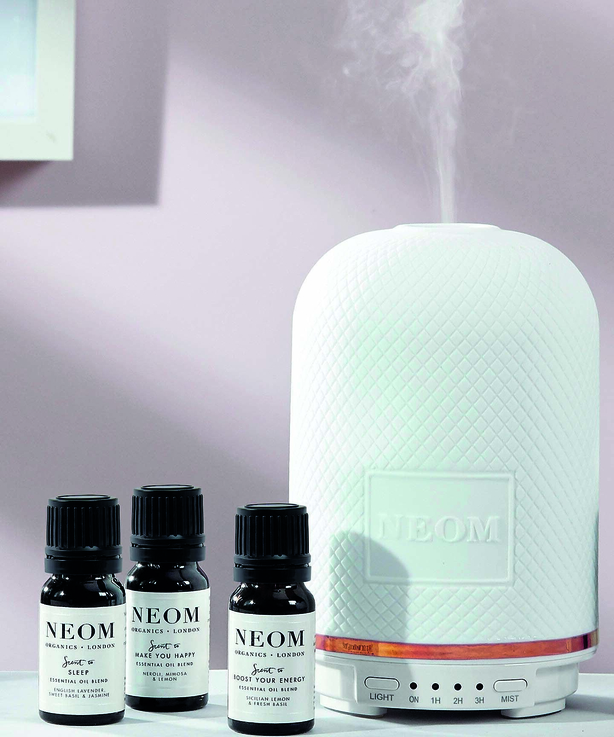 Well-Seasoned
Two women mixing the disciplines of cooking and art beautifully are sisters Laura and Sally Caulwell. Laura was a chef at the popular Storyboard Cafe in Islandbridge and Sally's beautiful illustrations of Irish wildflowers and plants are used to adorn the walls. Now they have teamed up with the Irish Design Shop to create Seasoning, a wonderful set of 12 illustrated recipe cards, one for every month of the year. Each features an illustration of an in-season fruit or vegetable on one side and a tasty brunch recipe using that ingredient on the other. These come with a hand-crafted wooden stand (€45) so you can show them off.  Buy them at Irishdesignshop.com or Sallycaulwell.com.